On September 21, Chinese President Xi Jinping addressed the general debate of the 76th session of the United Nations General Assembly (UNGA) via video link.
In his speech, Xi proposed a Global Development Initiative and called for bolstering confidence and jointly addressing global threats and challenges to build a better world for all.
Here are some highlights: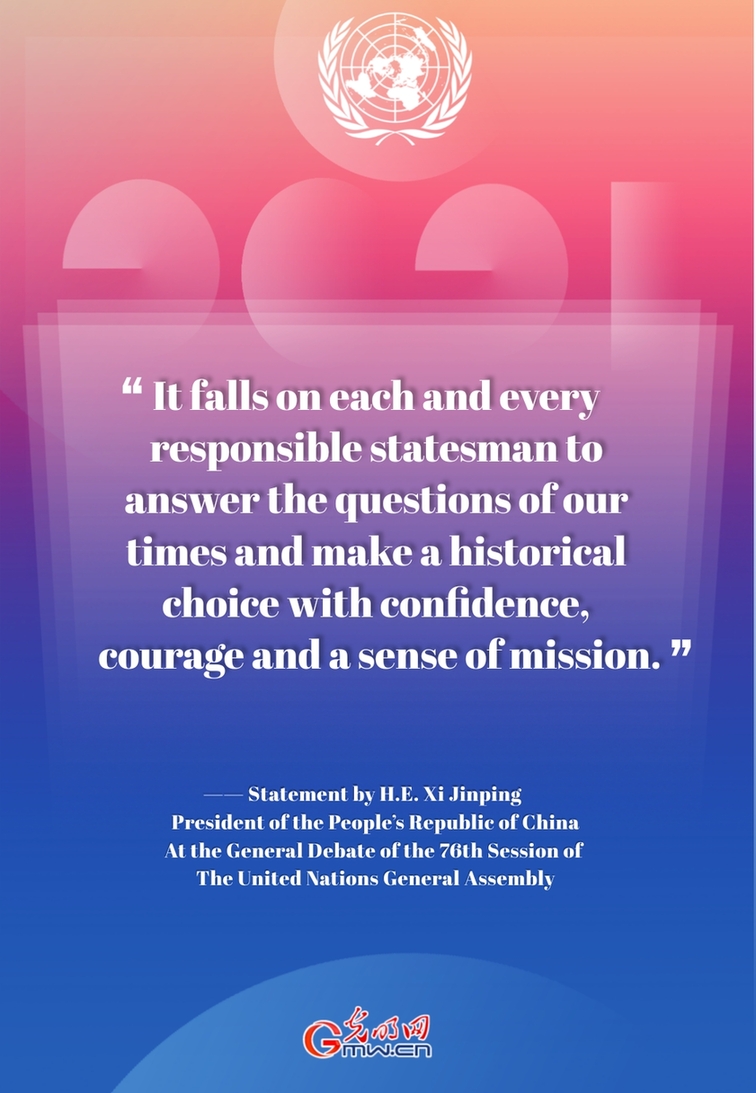 In the face of the raging COVID-19 pandemic and profound changes taking place globally, Xi pointed out that people in all countries long for peace and development more than ever before, and that the world has entered a period of new turbulence and transformation."It falls on each and every responsible statesman to answer the questions of our times and make a historical choice with confidence, courage and a sense of mission," he stated.
Editor: GSY