On Sept. 24, 2021, Chinese Foreign Ministry released a fact sheet on U.S. interference in Hong Kong affairs and support for anti-China, destabilizing forces.
Here are facts listed in Section I of the fact sheet: enacting Hong Kong-related Acts, vilifying China's policy on Hong Kong, meddling in Hong Kong affairs, and wantonly interfering in China's internal affairs.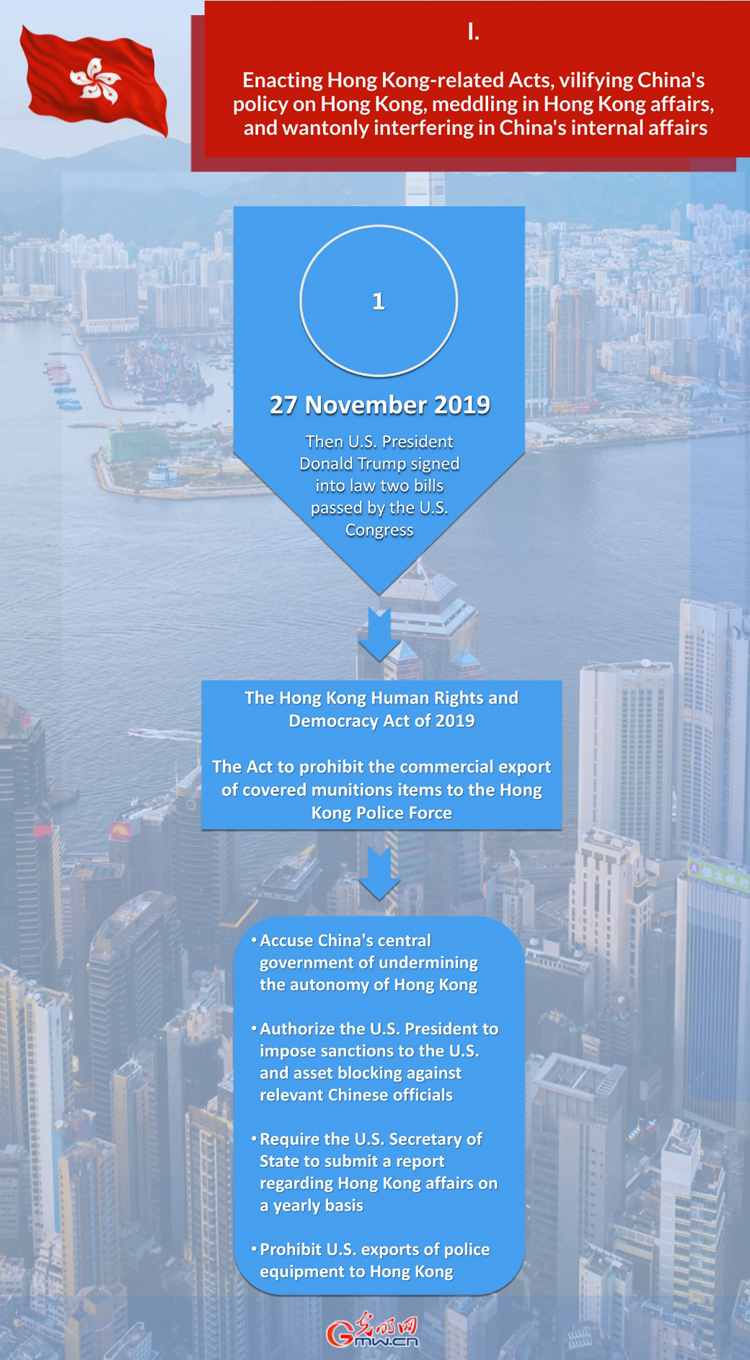 1. On 27 November 2019, in collusion with those who are opposed to China and attempt to destabilize Hong Kong and obstruct efforts of China's central government and the government of the Hong Kong Special Administrative Region (HKSAR) to stop violence and restore law and order, then U.S. President Donald Trump signed into law two bills passed by the U.S. Congress, i.e. the Hong Kong Human Rights and Democracy Act of 2019 and the Act to prohibit the commercial export of covered munitions items to the Hong Kong Police Force. These bills accuse China's central government of undermining the high degree of autonomy of Hong Kong, authorize the U.S. President to impose sanctions such as inadmissibility to the United States and asset blocking against relevant Chinese officials, require the U.S. Secretary of State to submit a report regarding Hong Kong affairs on a yearly basis, and prohibit U.S. exports of police equipment, such as tear gas, pepper spray, rubber bullets and stun guns, to Hong Kong.
Editor: JYZ