By Wang Xinyuan
The fourth China International Import Expo (CIIE) is scheduled to close on Nov. 10, 2021 at the National Exhibition and Convention Center in in east China's Shanghai. The fourth CIIE lasts from Nov. 5 to 10 offline, offering the world new opportunities in the Chinese market as China pushes ahead with opening-up.
This year marks the 20th anniversary of China's accession to WTO. Over the past two decades, China has fully fulfilled its WTO entry commitments, while the world has witnessed a China deepening reform and pursuing all-round opening up, a China seizing opportunities and rising to challenges, and a China stepping up to its responsibilities and benefiting the whole world.
The 4th CIIE carries on with China's resolve to open wider at a high standard, bringing the world-class event to another level. Here are the highlights of this year's CIIE.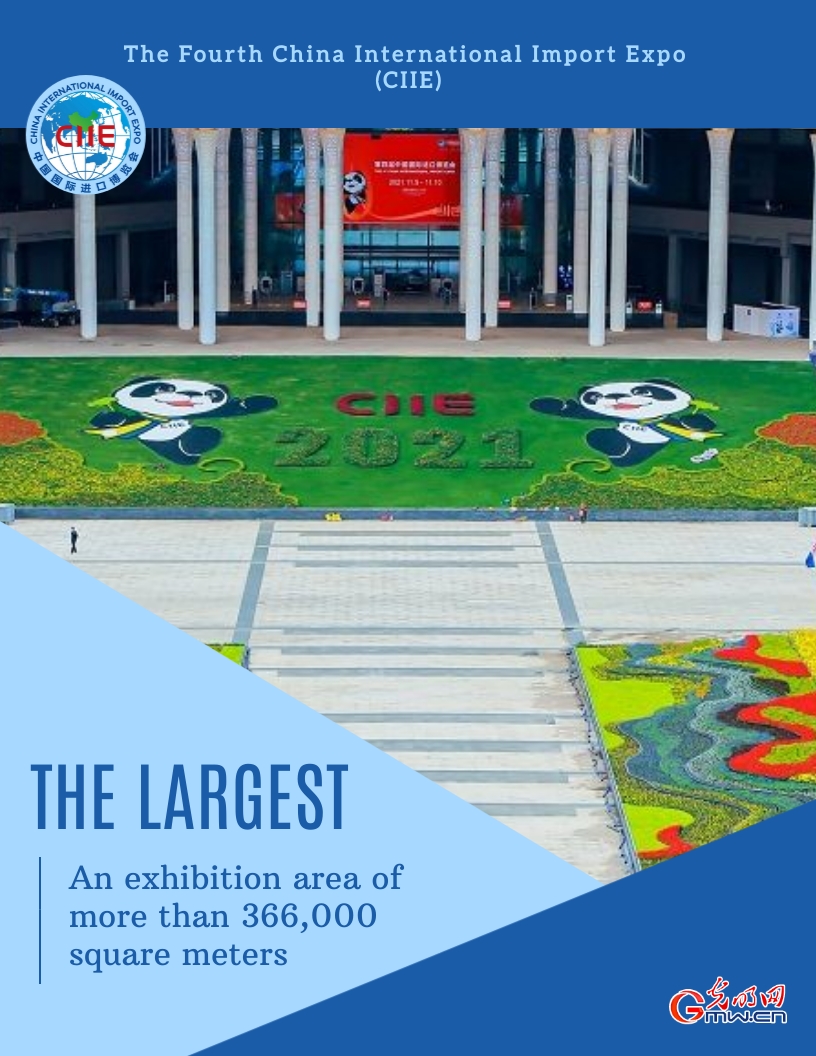 THE LARGEST
- An exhibition area of more than 366,000 square meters