By Wang Xinyuan
Chinese President Xi Jinping on Nov. 11, 2021 delivered a keynote speech via video to the Asia-Pacific Economic Cooperation (APEC) CEO Summit.
"At present, COVID-19 is still ravaging the world, and the journey to global economic recovery remains a difficult and tortuous one," Xi said, "at this historical juncture, it is important that we in the Asia-Pacific face up to the responsibility of the times, be in the driver's seat, and strive hard to meet the goal of building an Asia-Pacific community with a shared future."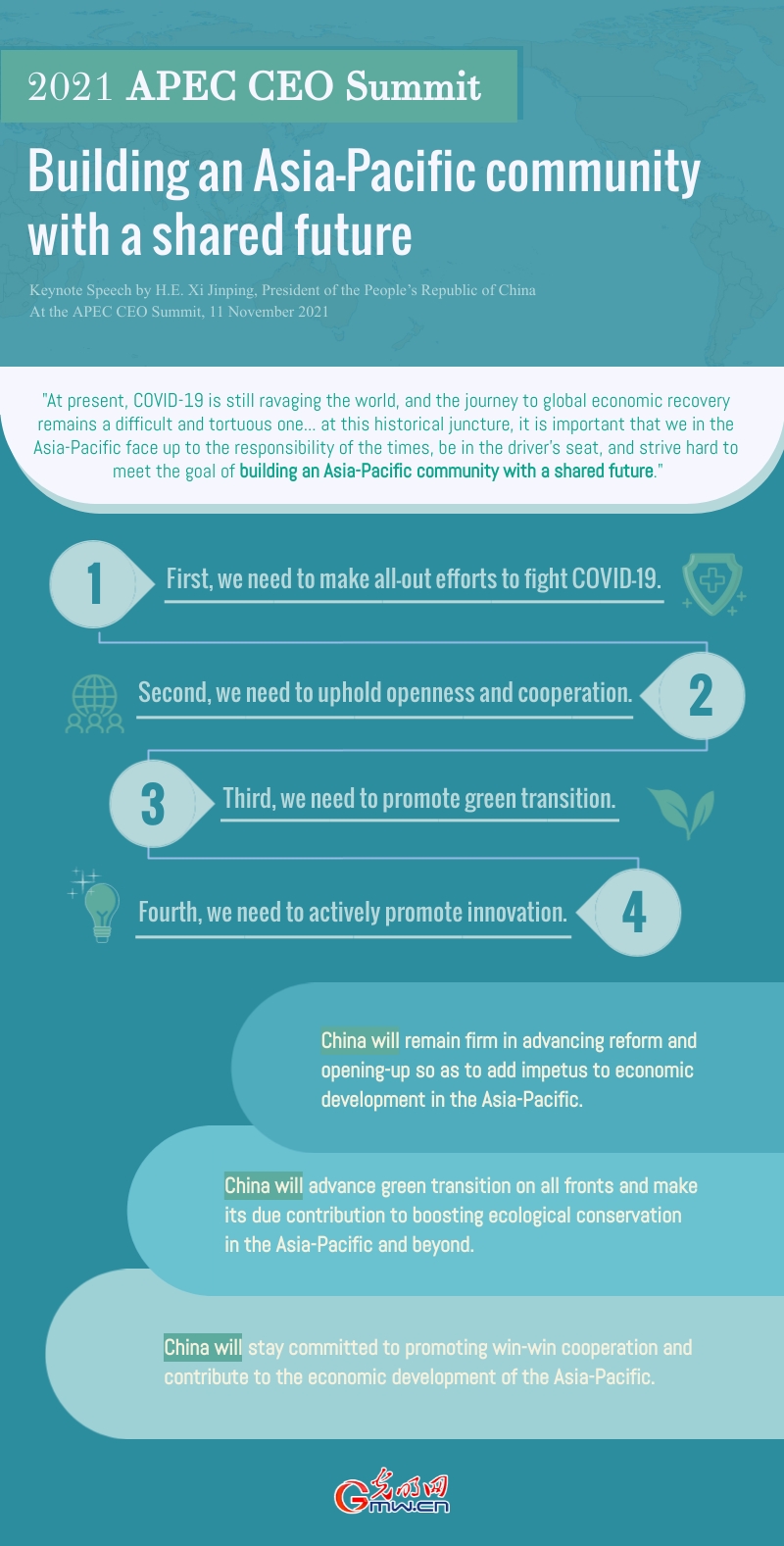 Xi stressed four points regarding the Asia-Pacific community's responsibilities of our times. "First, we need to make all-out efforts to fight COVID-19. Second, we need to uphold openness and cooperation. Third, we need to promote green transition. Fourth, we need to actively promote innovation."
Xi also brought commitments of creating greater opportunities for the region, as China had attained the goal of fully building a moderately prosperous society within the set time frame, secured a historic success in eradicating absolute poverty, and embarked on a new journey toward fully building itself into a modern socialist country.
— China will remain firm in advancing reform and opening-up so as to add impetus to economic development in the Asia-Pacific.
— China will advance green transition on all fronts and make its due contribution to boosting ecological conservation in the Asia-Pacific and beyond.
— China will stay committed to promoting win-win cooperation and contribute to the economic development of the Asia-Pacific.
Editor: GSY