At the fourth China International Import Expo (CIIE), international leaders and ambassadors spoke highly of China's contributions to world economic and technological development, China's economy opening up, the 20th anniversary of China's accession to the WTO, China's carbon neutrality goals, and other topics.
Here are highlights of the thoughts shared by foreign leaders and ambassadors at the CIIE.
Sources: Xinhua, China International Import Expo Bureau, CGTN, Global Time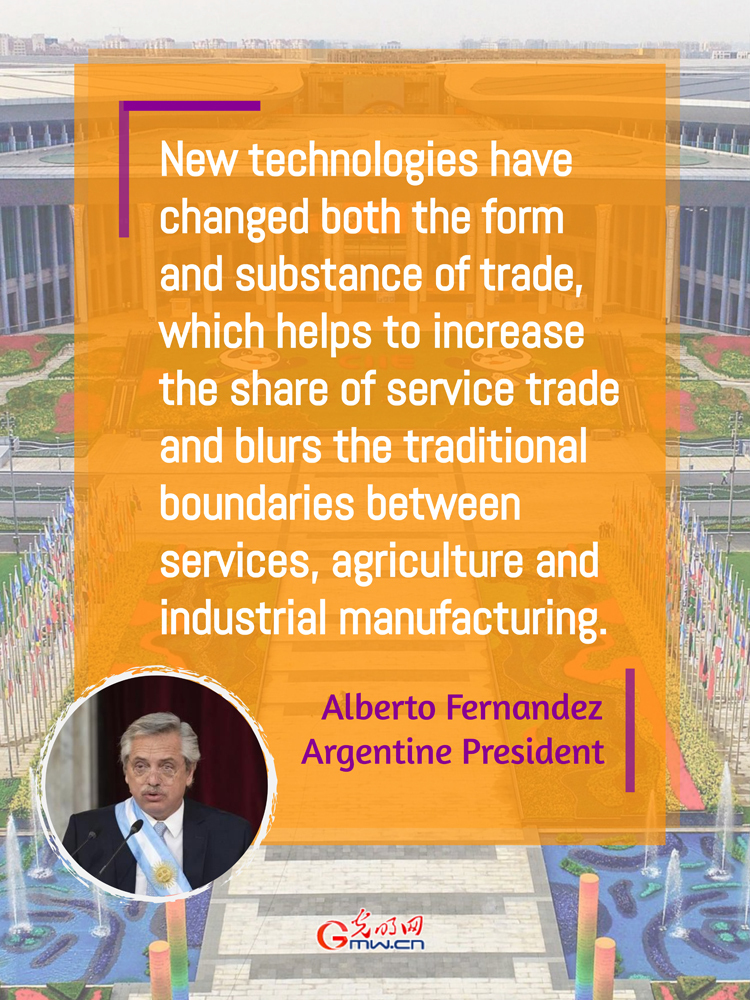 Alberto Fernandez
Argentine President
New technologies have changed both the form and substance of trade, which helps to increase the share of service trade and blurs the traditional boundaries between services, agriculture and industrial manufacturing.
Editor: JYZ