By Junye Zhang
On Nov. 26, 2021, China's State Council Information Office released a white paper titled "China and Africa in the New Era: A Partnership of Equals."
Here are highlights from the third section of the white paper, "Strengthening Mutual Support". This section centers on the topics of upholding international equity and justice, jointly combating Covid-19, winning the battle against Ebola together, and jointly coping with natural disasters.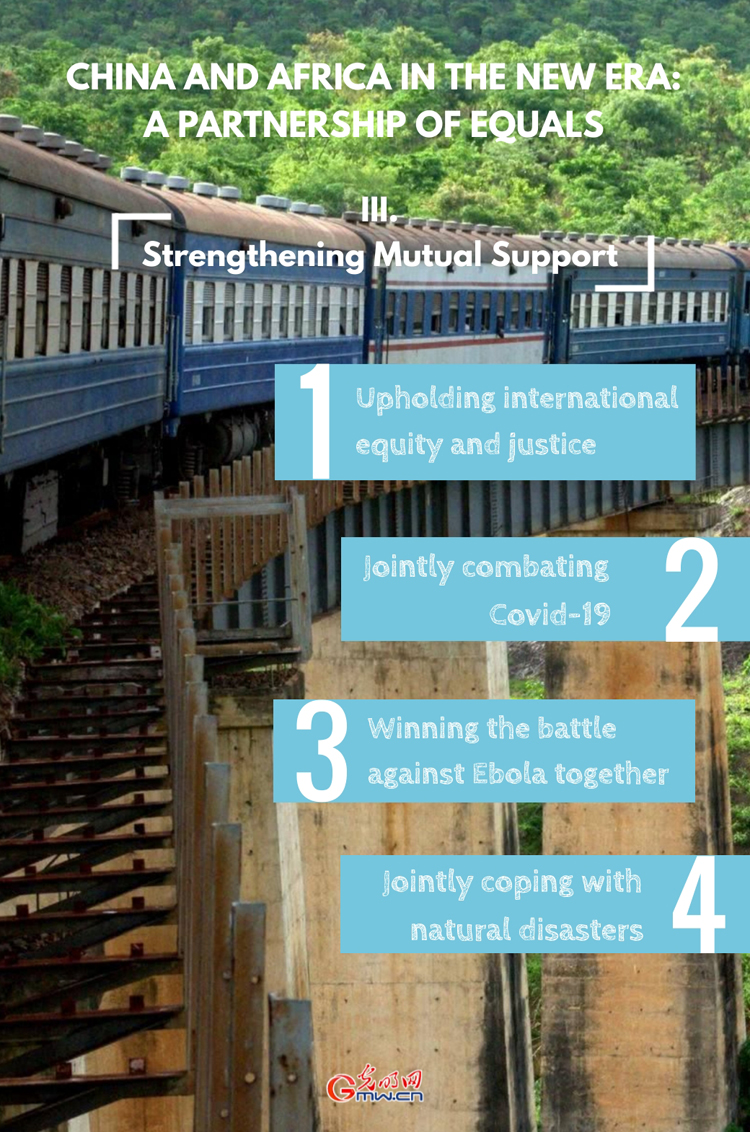 III. Strengthening Mutual Support
Friendly relations between the PRC and Africa have endured through more than half a century and withstood the test of time. The two sides have always stood firmly together at critical junctures and on major issues. African countries have provided important support for China's endeavors to safeguard its sovereignty, security and development interests, promote reunification, and achieve national rejuvenation through development. China has firmly supported African countries in realizing national independence, following development paths that fit their national conditions, promoting regional integration, and strengthening themselves through unity. China and Africa have joined forces in confronting the grave challenge posed by Covid-19, further reinforcing their friendship. The solidarity between the Chinese and African peoples enables them to overcome difficulties and obstacles and build a bright future.
Editor: JYZ