By Wu Xilu
China's State Council Information Office on Dec. 20 issued a white paper titled "Hong Kong: Democratic Progress Under the Framework of One Country, Two Systems."
The document presented a comprehensive review of the origin and development of democracy in the HKSAR.
To end the 2019 turmoil in Hong Kong, a series of decisive measures were taken by the central government and bring the democracy back on track, the white paper said.
"With the Hong Kong National Security Law coming into force, and with improvements to the electoral system, governance by patriots will be further strengthened, the rule of law and the business environment will continue to improve, and Hong Kong will become a more harmonious society," it noted.
The white paper also hailed the policy of One Country, Two Systems as the best policy for sustaining prosperity and stability following Hong Kong's return.
More solid steps will be taken to advance democracy in the right direction with greater confidence, said the document.
"A free and inclusive Hong Kong will continue to prosper, " it said.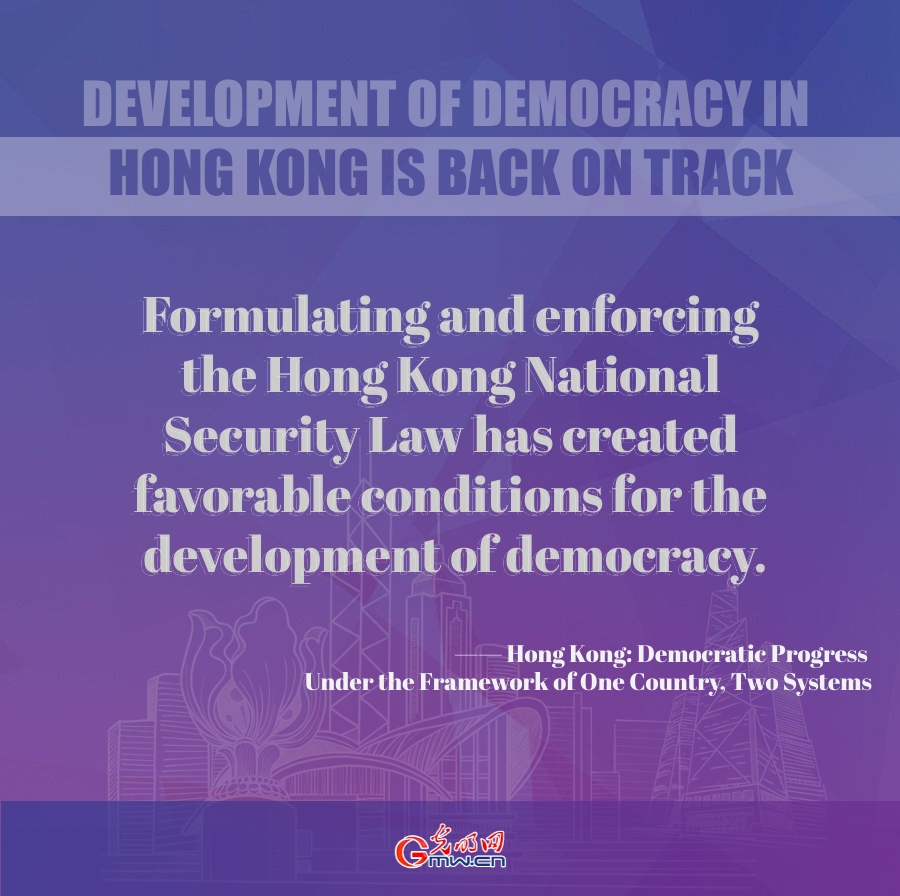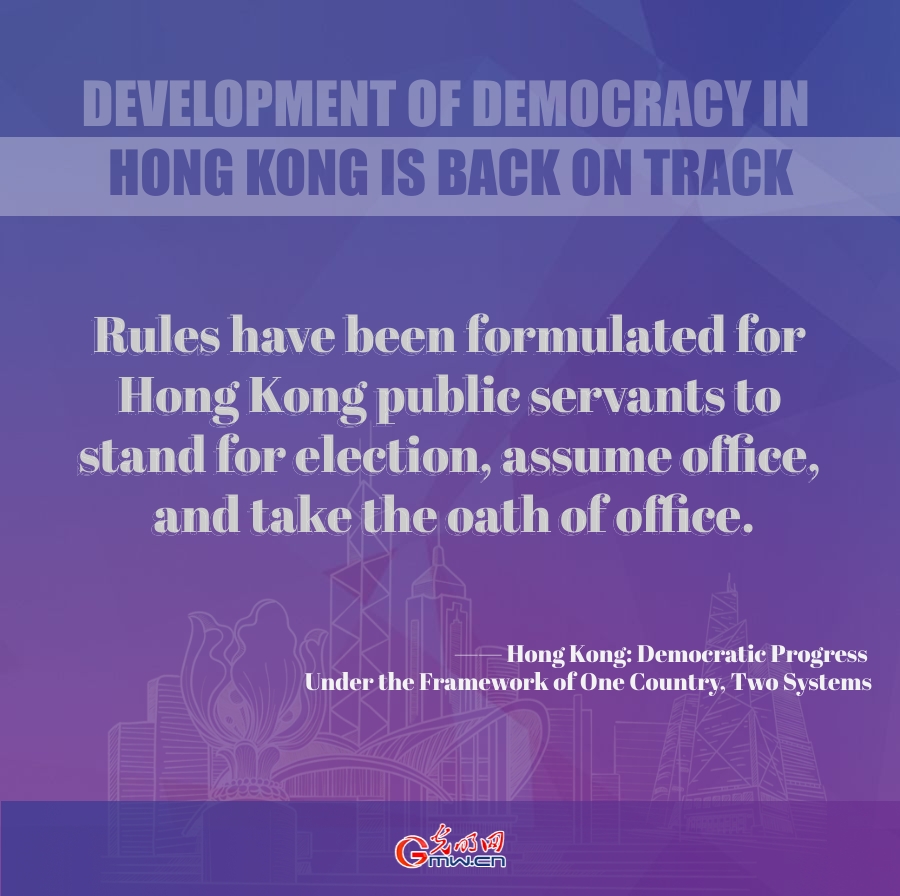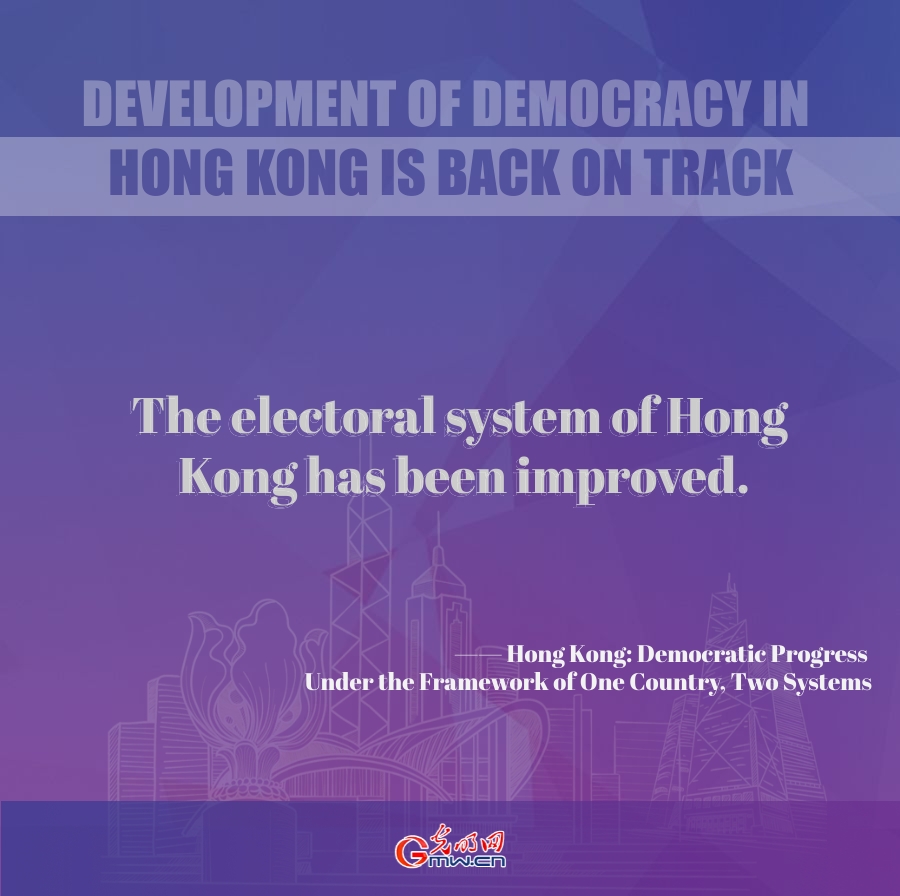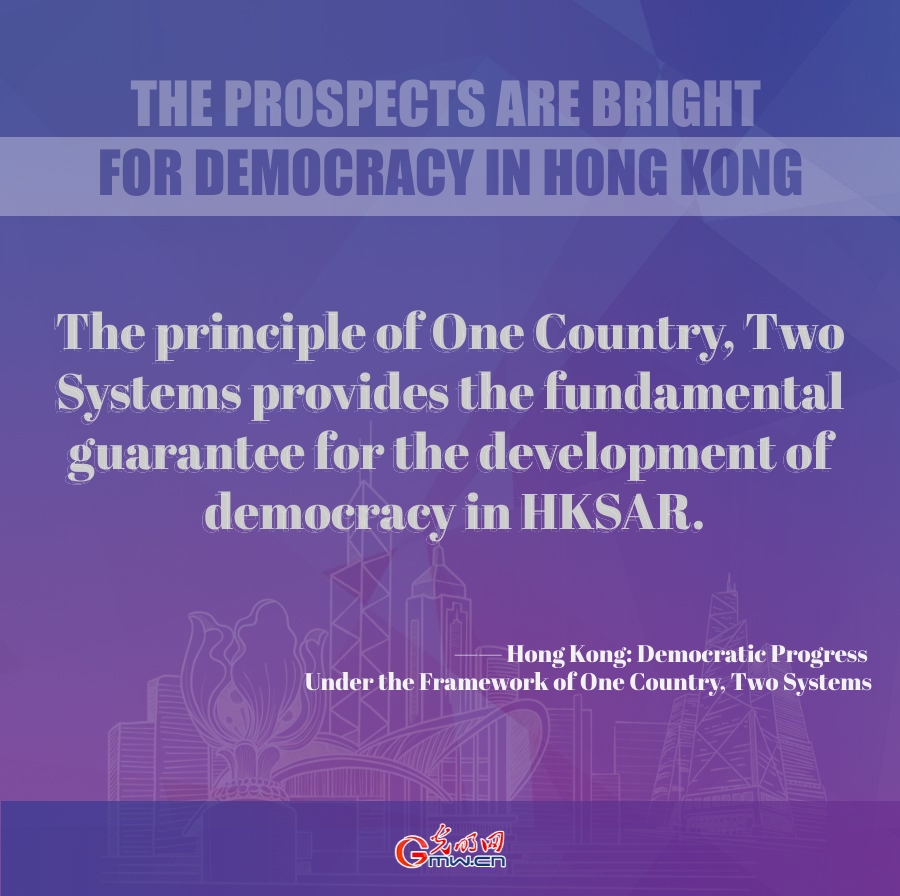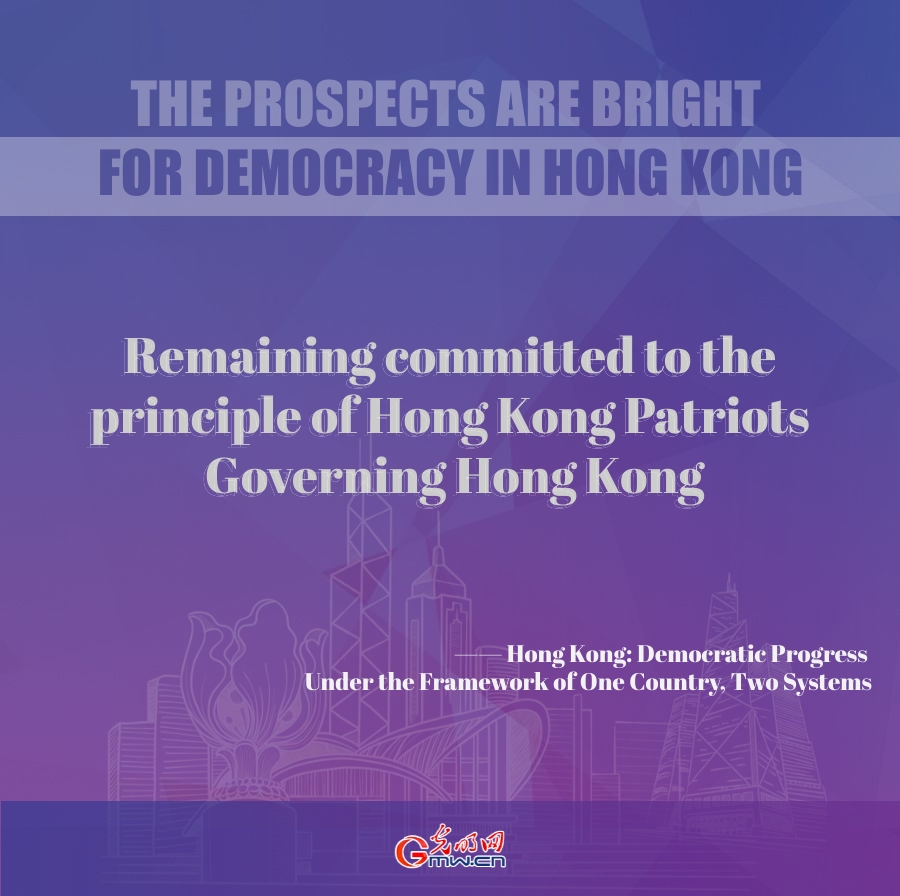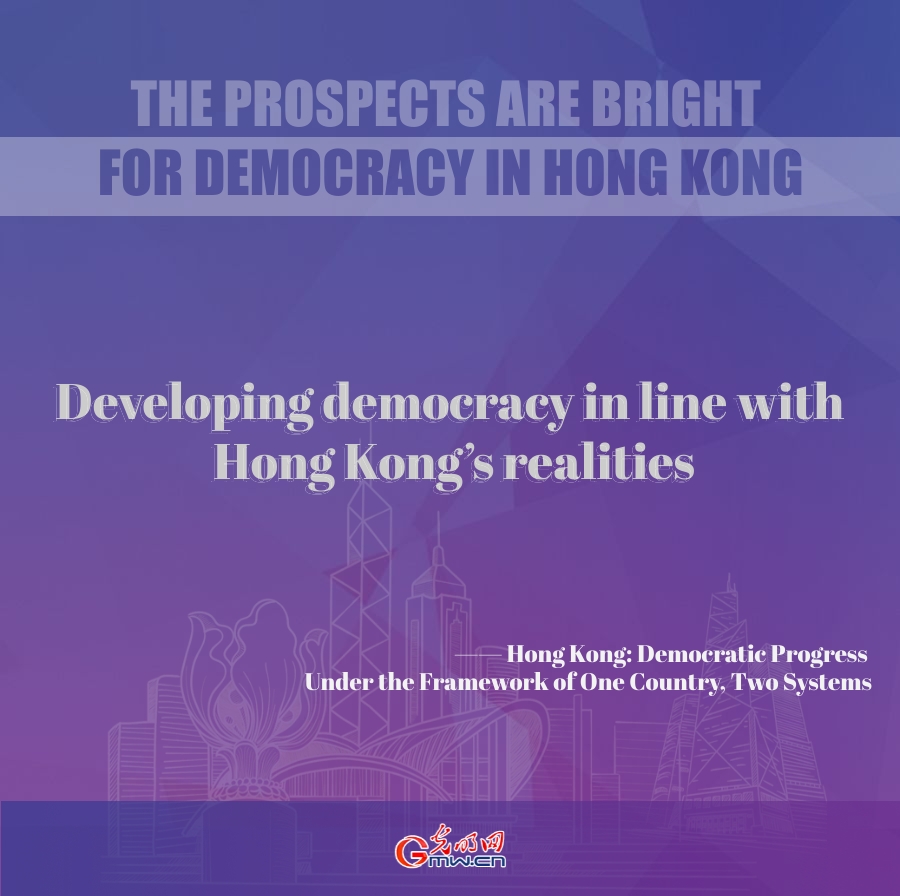 Editor: WXL