By Wang Ruoxin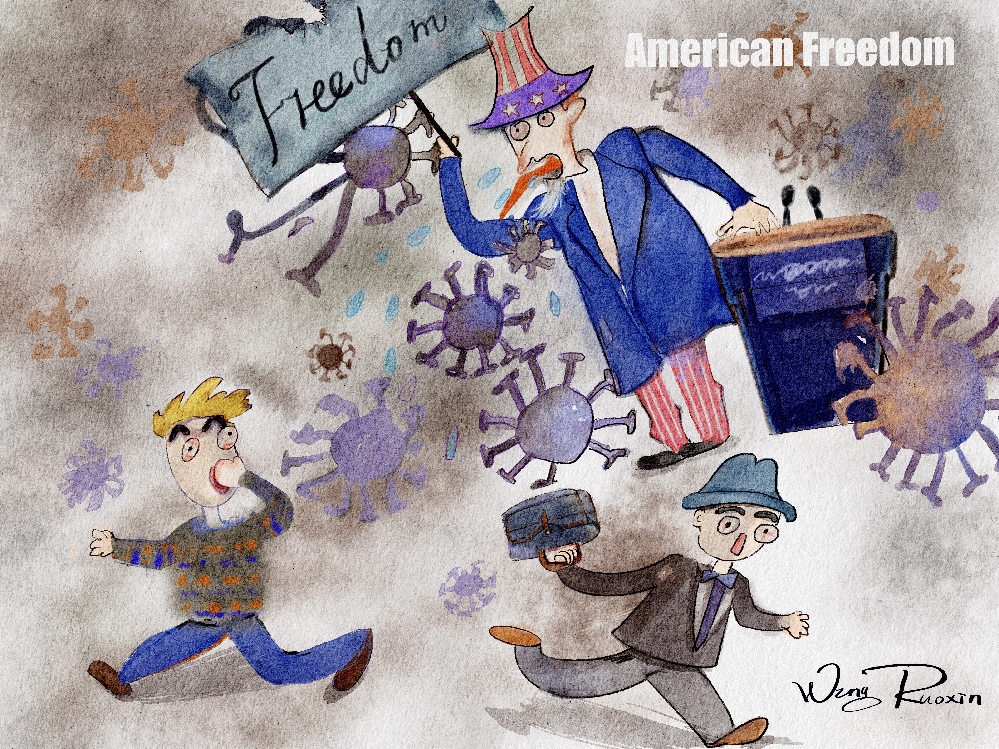 "American freedom for all"
What the United States calls "freedom" is in fact making more people caged. As we all know, the United States has always been "free", but its irresponsible behavior in the fight against the pandemic has brought greatly limited the freedom to the American people and the world. Statistics released by Johns Hopkins University have shown that in the past week (ending 5 January), the average number of new COVID cases in the US has reached 553,000 per day.
Besides inadequate prevention and control at home, the US government also failed to take into account the lives and health of people around the world and did not take effective measures to control the exit of Americans, resulting in the spread of the pandemic around the world.
Editor: JYZ