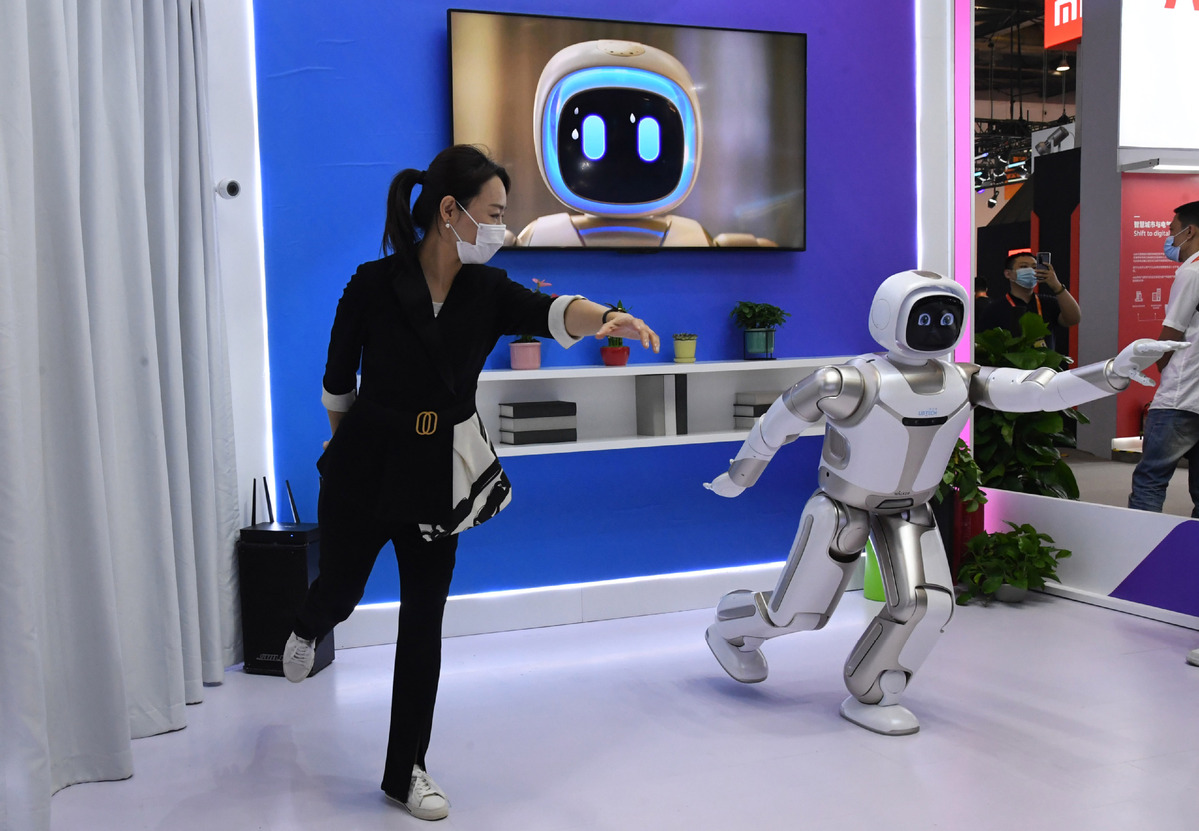 A woman interacts with a service robot during the 2020 China International Fair for Trade in Services in Beijing, on Sept 6, 2020. [Photo/Xinhua]
- Online retail sales and the size of e-commerce is expected to be17 trillion yuanand46 trillion yuanin 2025.
- The penetration rate of industrial internet platform application is expected to jump from 14.7 percent in 2020 to45 percentin 2025.
Editor: JYZ