The Great Wall of China has existed for more than 2,000 years and spans across more than 20,000 kilometers. It is a historical and cultural miracle of the world and a cultural bridge that connects China and the rest of the world. Along its route are beautiful mountains and rivers, and places of interest and historic sites that attract a huge number of tourists each year. Among its various sections, the Badaling Great Wall in Beijing winds across the ridges of Yanshan Mountain and is known as the most magnificent and scenic part of thousands of fortress sections.
In July 2016, the then Greek Prime Minister Alexis Tsipras came to the Great Wall. Despite the scorching heat, Tsipras took the steps of the Great Wall immediately after he arrived. He climbed high and looked far away, amazed at the great scenic view and each brick of the wall. Tsipras had no intention of returning even when the one-hour trip came nearly to the end, he climbed all the way up to the farthest fortress tower.
The fortress tower in the farthest distance stands on steep slopes. It's not an easy climbing job for most of us, but Tsipras insisted to go. Only by climbing a great height can one harvest the best view. "Standing on this incredible monument of world heritage, my respect and admiration for this great wonder are beyond words", Tsipras wrote. Both China and Greece are ancient civilizations, and there is also a great wall outside Athens – the Isthmus of Corinth.
The two Great Walls, looking at each other from afar, tell the story of historical wonders of two ancient civilizations.
The two cities, lighting the Olympic flame and they together make the world garden of civilization more beautiful and diverse.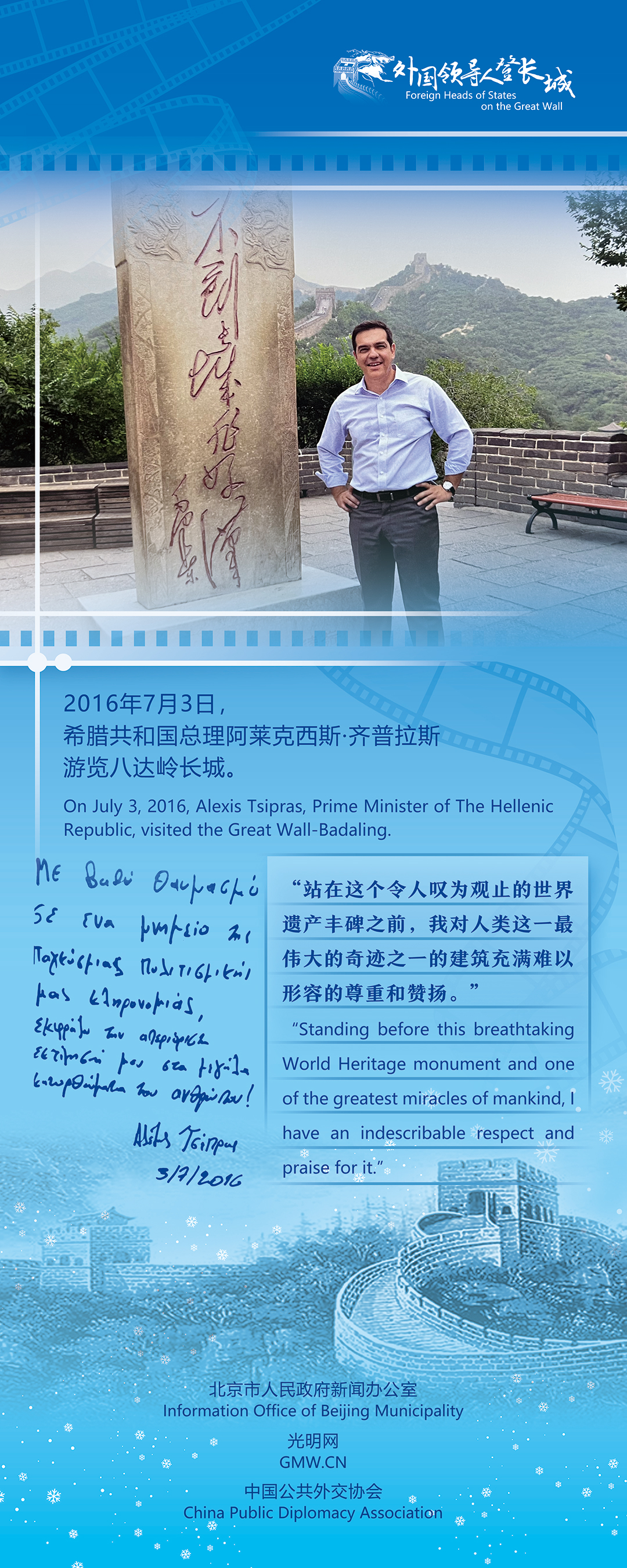 Editor: ZAD