In 1998, the Badaling Great Wall in Beijing received a guest from afar, Oscar Luigi Scàlfaro, then the President of Italy.
Almost 80 years old, the president climbed on the Great Wall and looked far into the distance.
"Mr. President, what are your impressions?", those accompanying him asked.
After a moment of silence, he said, "You better say nothing in front of such great wonder, silence is everything".
The Great Wall is the largest cultural heritage in China and the world. It embodies the Chinese spirit of unswerving struggles as well as the industry and wisdom of the Chinese people. As a world heritage, the Great Wall is a treasure of China and a miracle of the world. It's the cultural landmark and a national symbol highlighting China's important role in the history of human civilization.
Though thousands of miles apart, Italy, a country with the pleasant Mediterranean climate, has a long history of friendly ties with China. The two countries exchanged frequently along the ancient Silk Road.
In the thirteenth century, the world-famous "The Travels of Marco Polo" was published in Italy.
From the ancient Silk Road to today's "Belt and Road Initiative", China and Italy are making joint progresses that yield benefit to both nations and beyond.
Gazing at the Great Wall, perhaps what Oscar Luigi Scàlfaro saw was one historical detail after another. These hard stones and bricks speak the Chinese people's desire for peace, and the Great Wall is China's Ambassador of Peace in the world.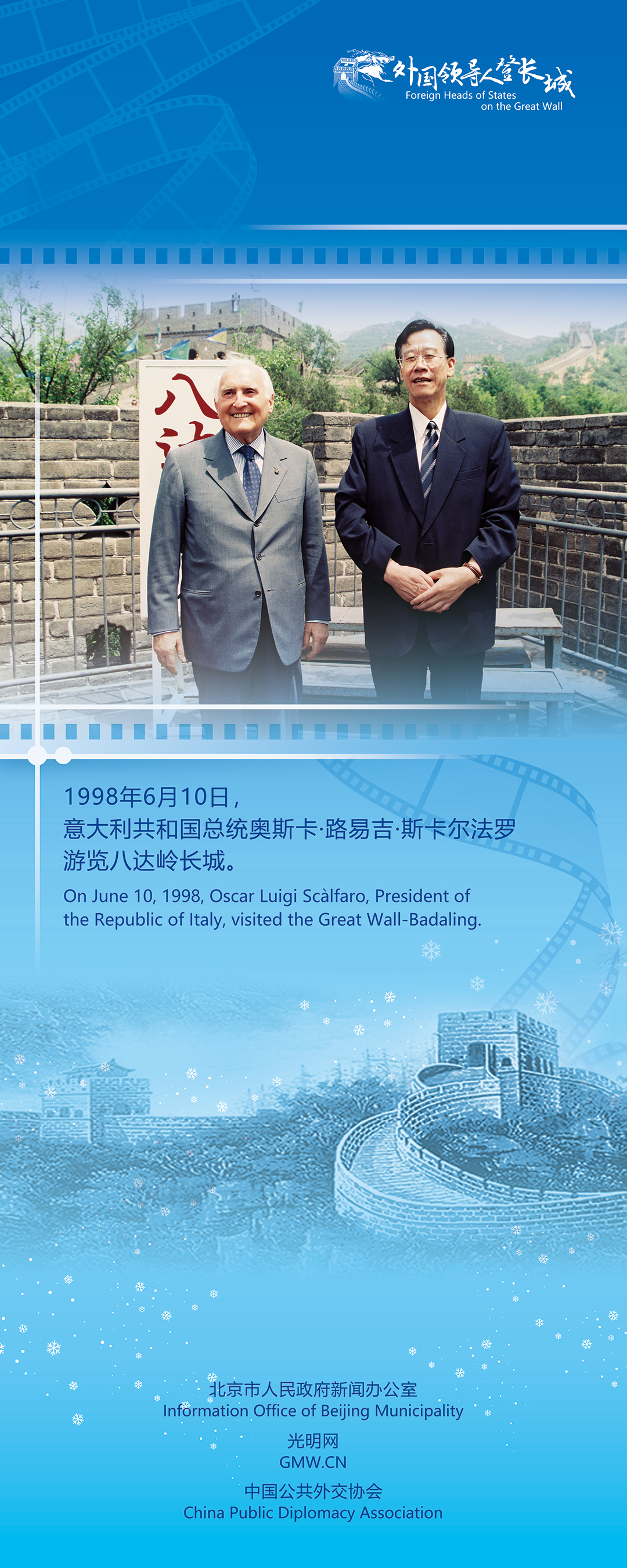 Editor: ZAD