The Spring Festival is the most important traditional festival for the Chinese nation. People engage in various kinds of activities to celebrate the Lunar New Year. In February 2014, before the sound of festive fireworks ended and when the festive atmosphere was still there, the Pakistani President Mamnoon Hussain paid a state visit to China, during which he climbed the Badaling Great Wall in Beijing.
In the 1980s, under the call of "Love China and Repair the Great Wall", the restoration of the Great Wall entered into a new phase. Many key sections of the wall were repaired or restored. The Pakistani government made friendly endowments to the program and helped restored the North 6 Tower to the North 7 Tower of the Badaling Great Wall. The tree of China-Pakistan friendship has since "taken a firm root" on the Great wall.
The year 2021 marks the 70th anniversary of the diplomatic tie between China and Pakistan. Over the past 7 decades, China-Pakistan friendship has continuously deepened no matter how the times have changed, setting an example of bilateral relations built on faith and mutual support in difficult times.
President Mamnoon Hussain wrote when he stood on the Great Wall, "This place is filled with mystery and glory. This majestic architecture fully reflects the profound Chinese culture and heritage. I will always cherish the memories of visiting the Great Wall, the kind hospitality extended to me and my delegation by the Chinese hosts. Long live the friendship between Pakistan and China".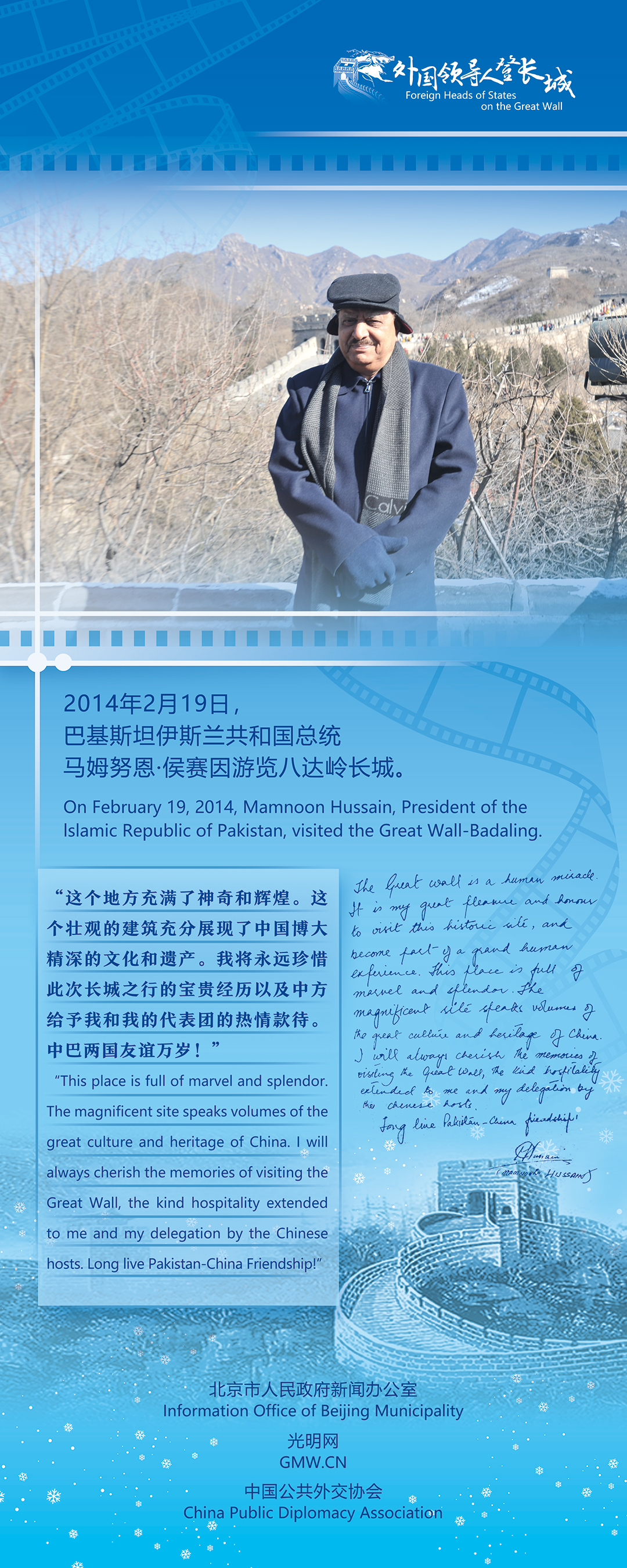 Editor: ZAD