——Mr. Thomas Bach speaks highly of Beijing 2022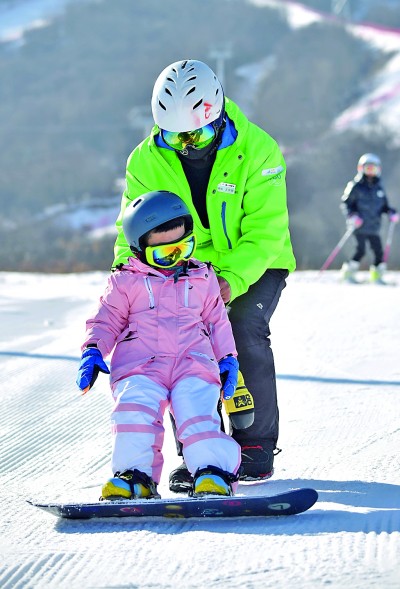 Photo by Shao Rui, Xinhua
Mr. Thomas Bach, President of the International Olympic Committee (IOC), said on Feb. 18th that the Beijing Winter Olympics has been very successful and that the athletes are very satisfied with the services and pandemic prevention measures at the venues and the Olympic Villages.
Mr. Bach praised the Chinese government and the Chinese people for their hospitality and for providing a stage for athletes from around the world to perform their best. "The athletes are really happy. The closed-loop management is a great success. With a positive rate of 0.01%, I guess it is one of the safest places on the planet, and this is a great achievement. The Olympic spirit here is above and beyond what I have observed elsewhere. The message to the world is that, if everybody follows the spirit of solidarity and makes their contribution, a great event is possible even under the shadow of the pandemic." Bach said.
Mr. Bach also commented that Beijing 2022 had made many historical records: over 2.7 billion engagements on social media, a huge number of live viewers and at least one million new sports fans. At this Winter Olympics, many athletes give their best performances despite the injuries and many challenges. The Olympic spirit is in full blossom at the Games. The biggest achievement of this Winter Olympic Games is "engaging more than 300 million people in winter sports". China has ushered in a new era for winter sports globally. Mr. Bach also said that IOC and international sports organizations were discussing with Chinese partners about the possibilities of holding more winter sports games in China.
Mr. Bach spoke positively about the roles of the Beijing Olympics Sustainable Management System. As the first of its kind in the Olympic history to integrate three international standards, i.e. sustainable management system of large-scale events, environmental management system and social responsibility guide, it will "vigorously promote worldwide participation in winter sports."
Mr. Bach said during the Winter Olympics, more than 2.7 billion people participated in discussions on relevant topics on the IOC's official social media. In China alone, more than 600 million people watched the Games on television. He added that the digital broadcasting and communications of this Winter Olympics were amazing, especially the cutting-edge technologies used by the China Media Group (CMG). He believed that these technologies would lay a solid foundation for the broadcasting of future events and promote the development of the Olympic Games in the future.
In the end, Mr. Bach said the score of the Beijing Winter Olympics will be revealed at the closing ceremony.
Article contributed by Wang Dong and Hou Keke, Guangming Daily
Translated by Li Jing, Zhu Yue and Li Wenxuan, Beijing Foreign Studies University
Editor: WXY