By Zhang Zhou
The remarkable achievements of parasports in China reflect the progress the country is making in human rights and national development, said a white paper, titled "China's Parasports: Progress and the Protection of Rights," on Mar. 3, 2022.
Parasports are a vivid reflection of the development and progress of human rights in China. They promote the common values of humanity, advance exchanges, understanding and friendship among peoples around the world, and contribute China's wisdom to building a fair, just, reasonable and inclusive global governance order on human rights, and to maintaining world peace and development.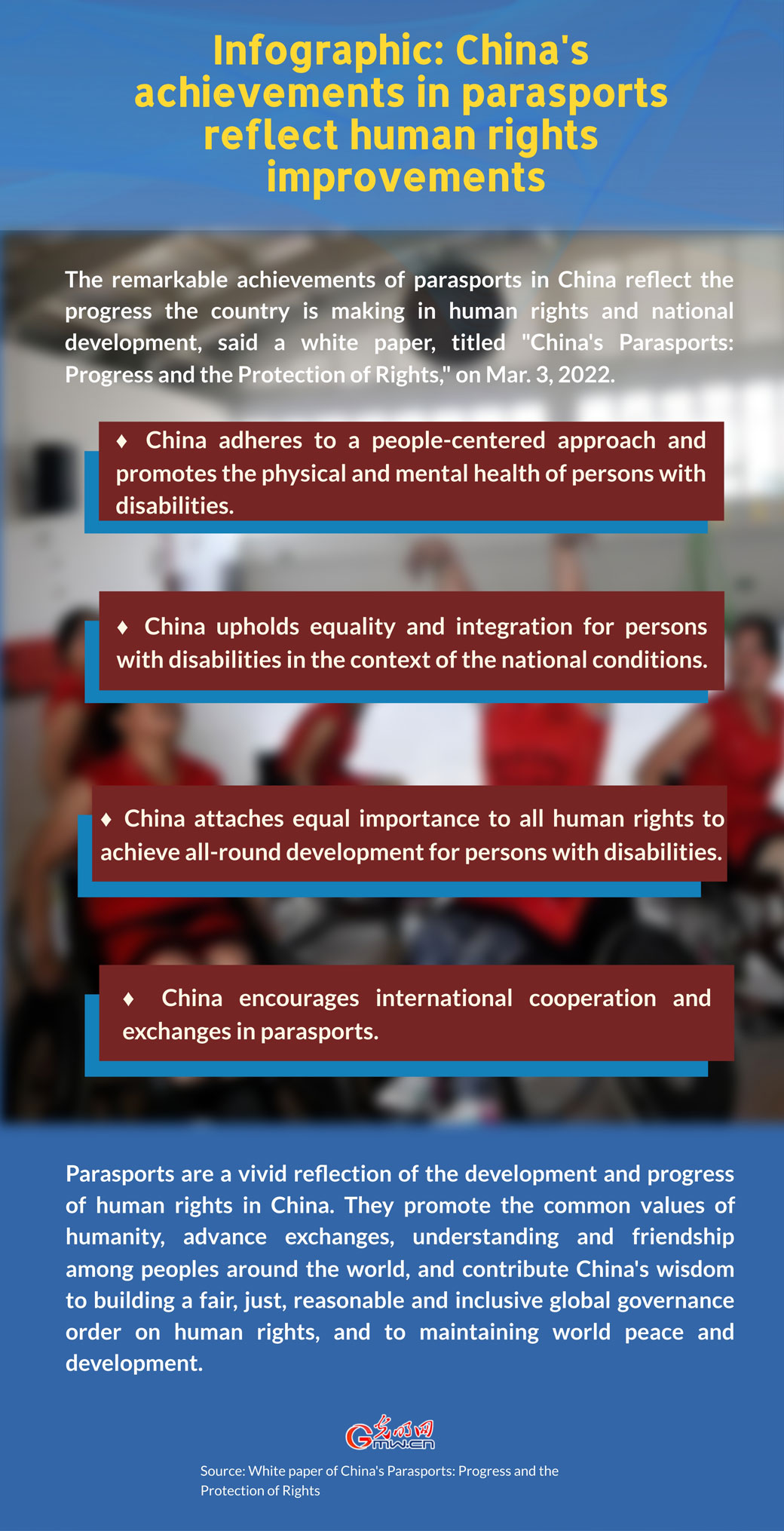 China adheres to a people-centered approach and promotes the physical and mental health of persons with disabilities.
China upholds equality and integration for persons with disabilities in the context of the national conditions.
China attaches equal importance to all human rights to achieve all-round development for persons with disabilities.
China encourages international cooperation and exchanges in parasports.
China upholds humanism and internationalism, emphasizes that all those with disabilities are equal members of the human family, and promotes international parasports cooperation and exchanges. This contributes to mutual learning through exchanges between civilizations, and to the building of a global community of shared future.
Editor: JYZ