By Gu Siyu
On 7 March 2022, Chinese State Councilor and Foreign Minister Wang Yi attended a press conference on the sidelines of the fifth session of the 13th National People's Congress and answered questions from Chinese and foreign media about China's foreign policy and external relations.
In the face of an international situation rife with increasingly more uncertainties, Wang highlighted that the right way forward lies in greater solidarity and cooperation under the banner of multilateralism and joint efforts to build a community with a shared future for mankind.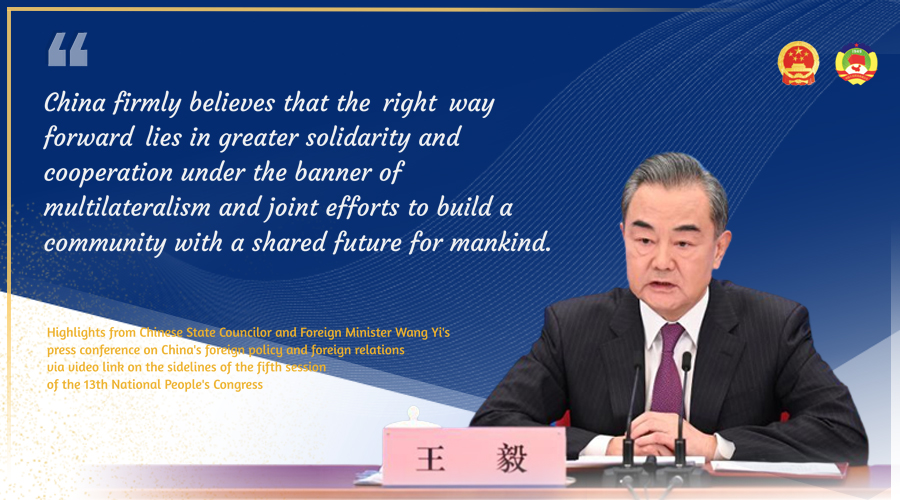 Speaking at the conference, Wang said the China-Russia relationship not only benefits their peoples but also helps world peace, stability and development. "It is based on non-alliance, non-confrontation and non-targeting of any third party, and it is free from interference or discord sown by third parties," he said.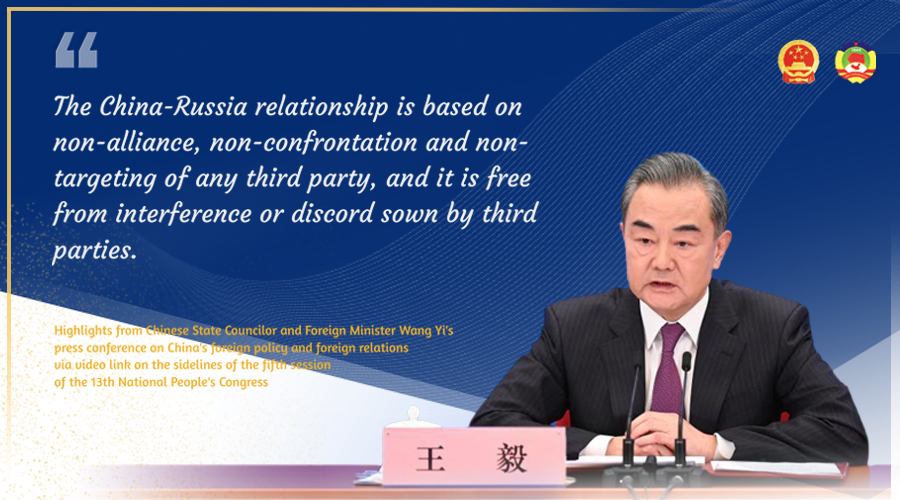 Wang Yi said China and the United States need to re-embrace the conviction that helped the two countries break the ice 50 years ago, and set out on a new journey.
We must replace the "competitive-collaborative-adversarial" trichotomy with the three principles of mutual respect, peaceful coexistence and win-win cooperation, return the China policy of the US to the right track guided by reason and pragmatism, and put China-US relations back on the right path of healthy and stable development, he added.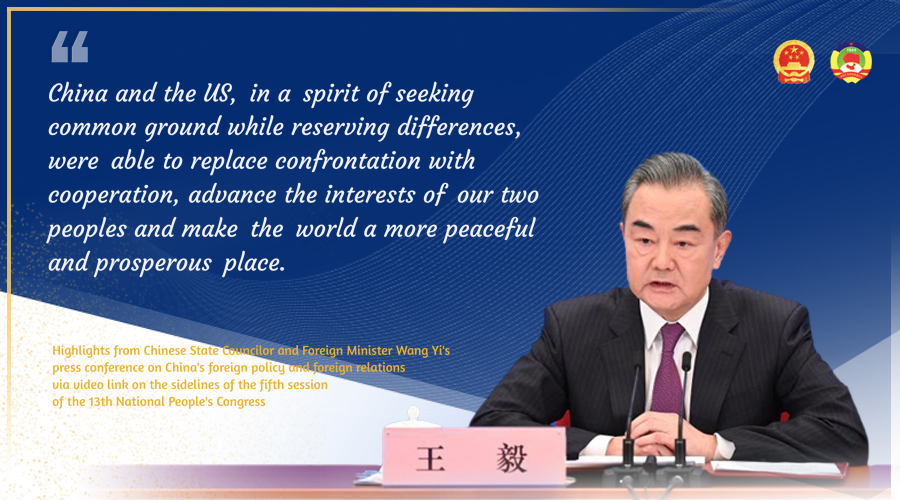 Some forces are unwilling to see the stable development of China-European Union relations so they fabricate a so-called China threat, play up competition with China and even provoke sanctions and confrontation, Wang said, stressing that China-EU relationship does not target any third party, nor is it dependent on or subject to them.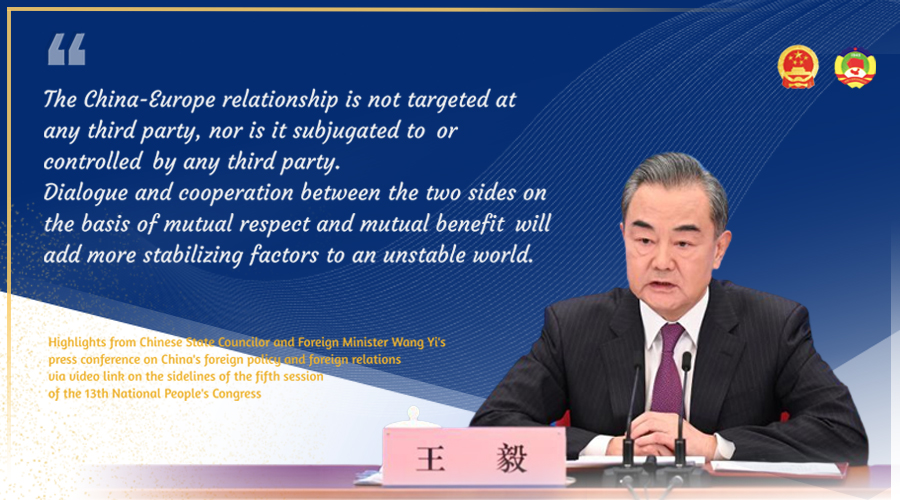 Wang also said the Asia-Pacific region should not be a chessboard for major power rivalry when he met the press on the sidelines of the fifth session of the 13th National People's Congress.
"Countries of the Association of Southeast Asian Nations are not chess pieces in a geopolitical contest, but important players who will help promote regional development and prosperity," he said.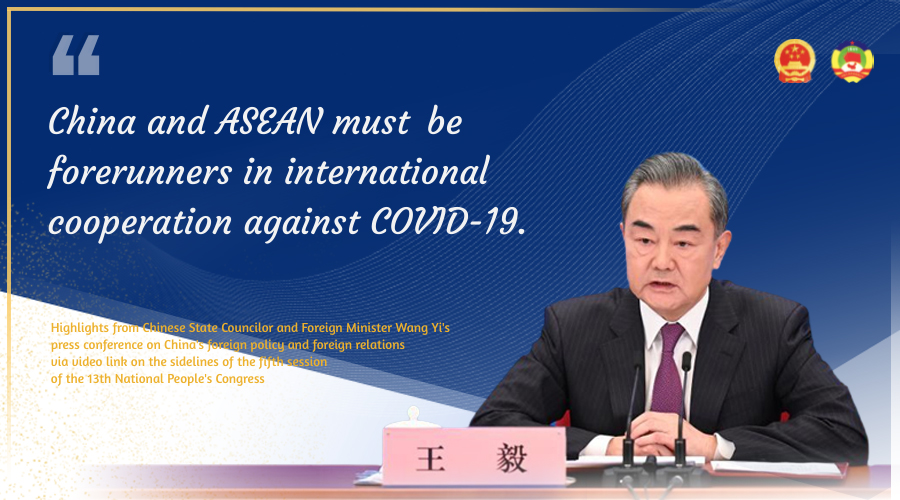 Wang called on China and ASEAN countries to be forerunners in international cooperation against the COVID-19 pandemic, pacesetters in regional cooperation and defenders of stability in the Asia-Pacific region.
Editor: GSY