By Zhang Zhou
Chinese Premier Li Keqiang met the press after the closing of the fifth session of the 13th National People's Congress (NPC) in Beijing, capital of China, March 11, 2022. Li took questions from Chinese and foreign journalists via video link.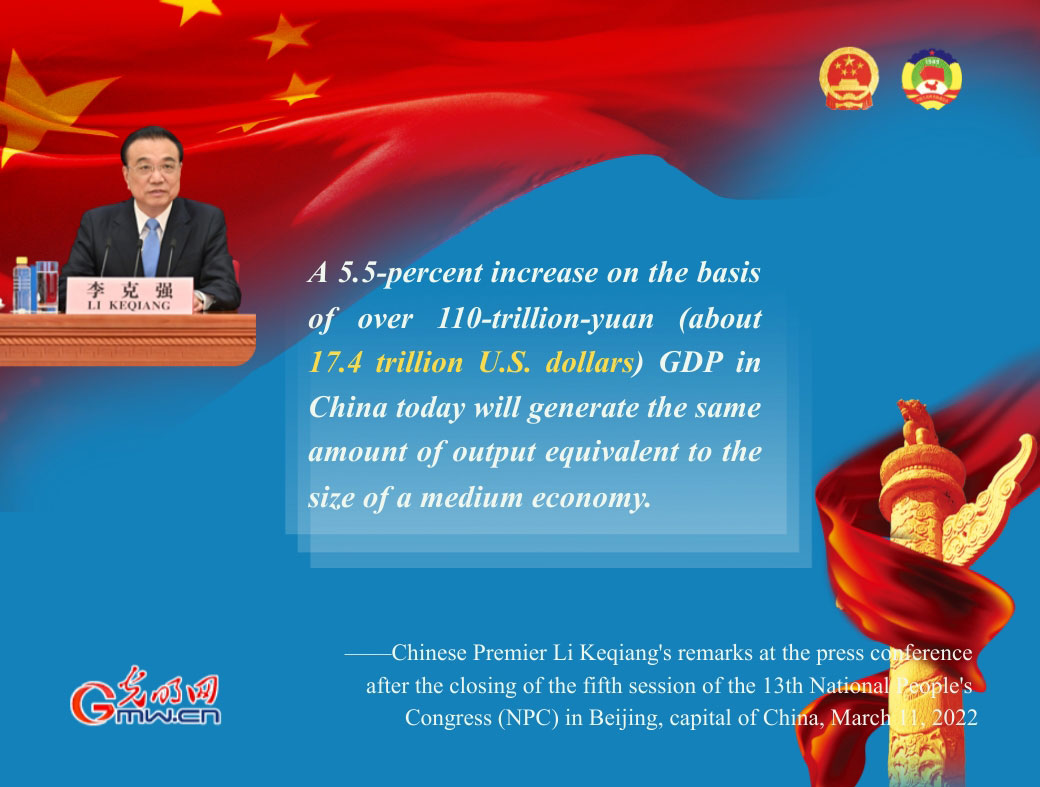 A 5.5-percent increase on the basis of over 110-trillion-yuan (about 17.4 trillion U.S. dollars) GDP in China today would generate the same amount of output equivalent to the size of a medium economy, Chinese Premier Li Keqiang said Friday.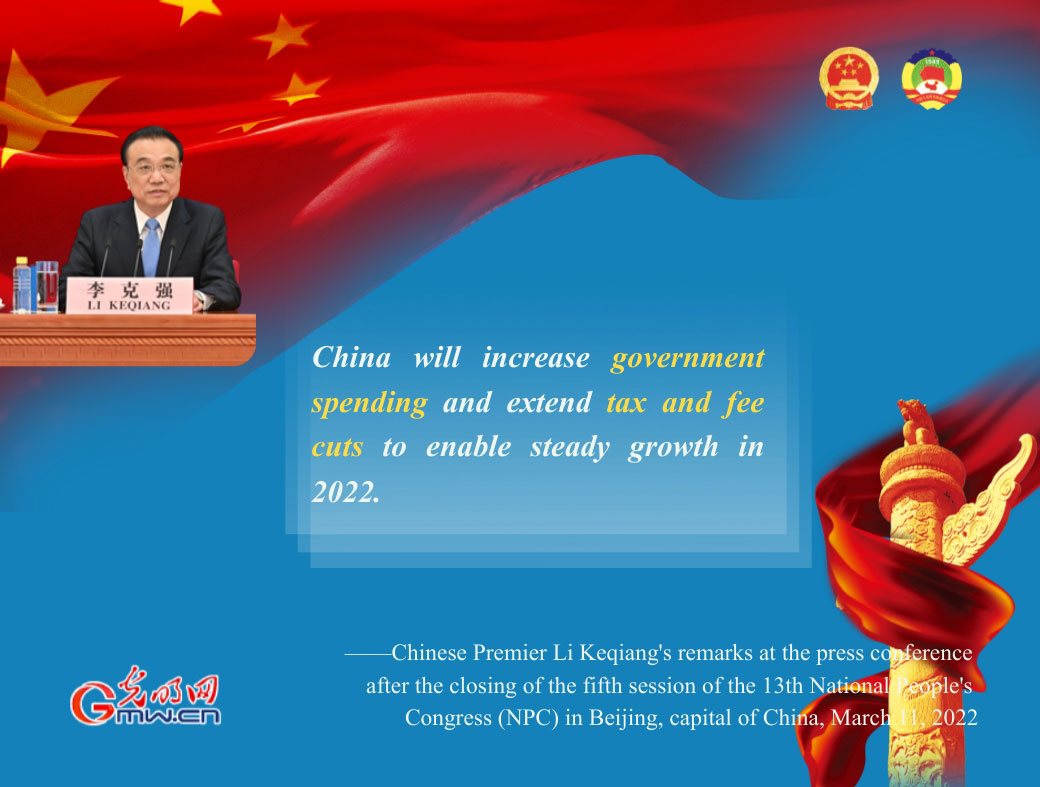 China will increase government spending and extend tax and fee cuts to enable steady growth in 2022.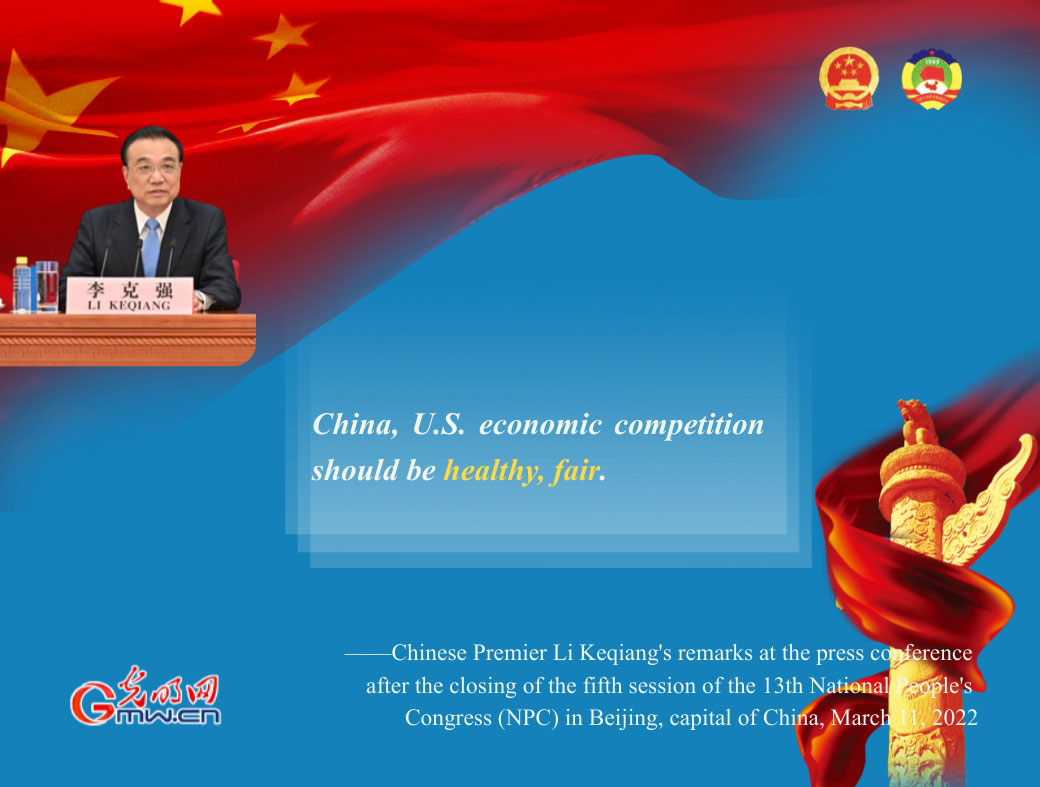 China, U.S. economic competition should be healthy, fair.
China has opened fast-track lanes and green corridors to keep business exchanges and ensure the normal running of companies and projects in key areas since the outbreak of the pandemic.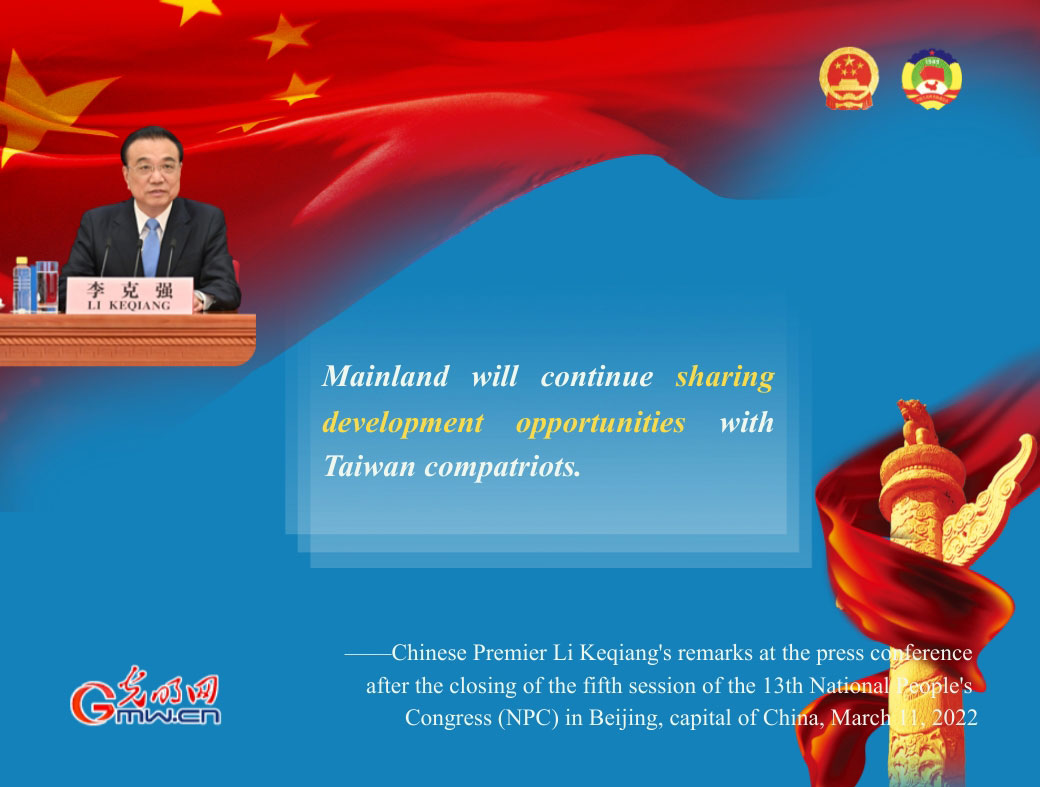 Mainland will continue sharing development opportunities with Taiwan compatriots.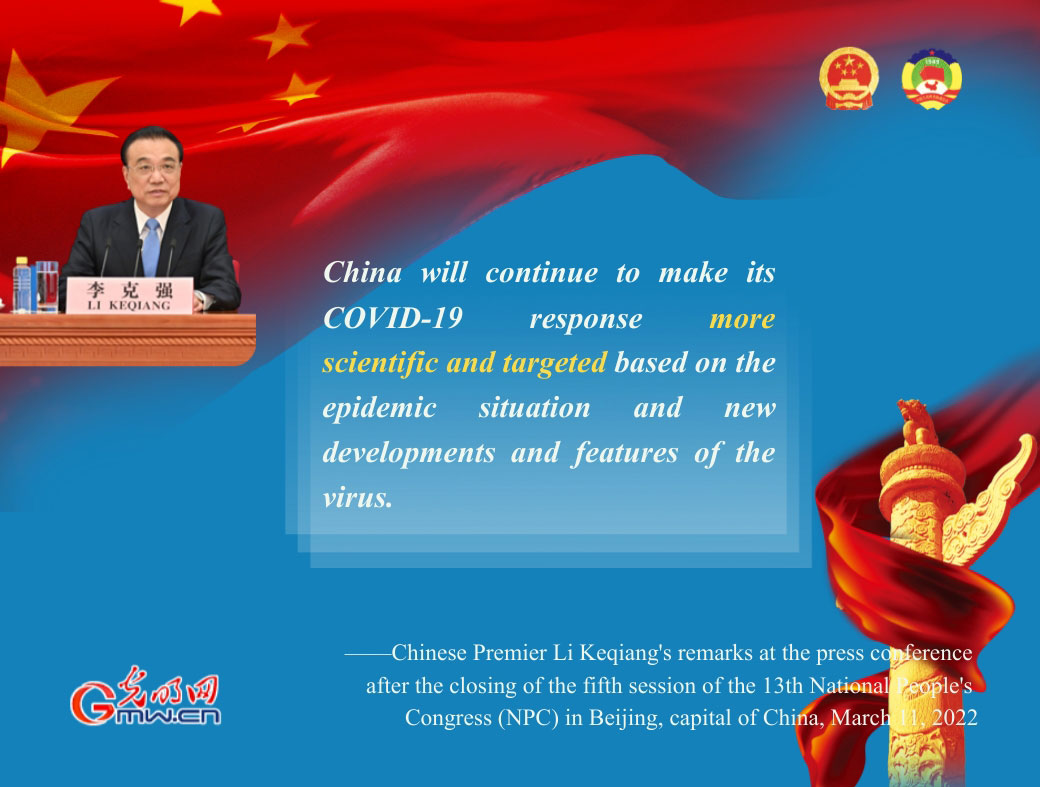 China will continue to make its COVID-19 response more scientific and targeted based on the epidemic situation and new developments and features of the virus. China will prevent and control the epidemic to protect people's life, health and safety to keep up the normal running of work and life, and ensure security of industrial and supply chains.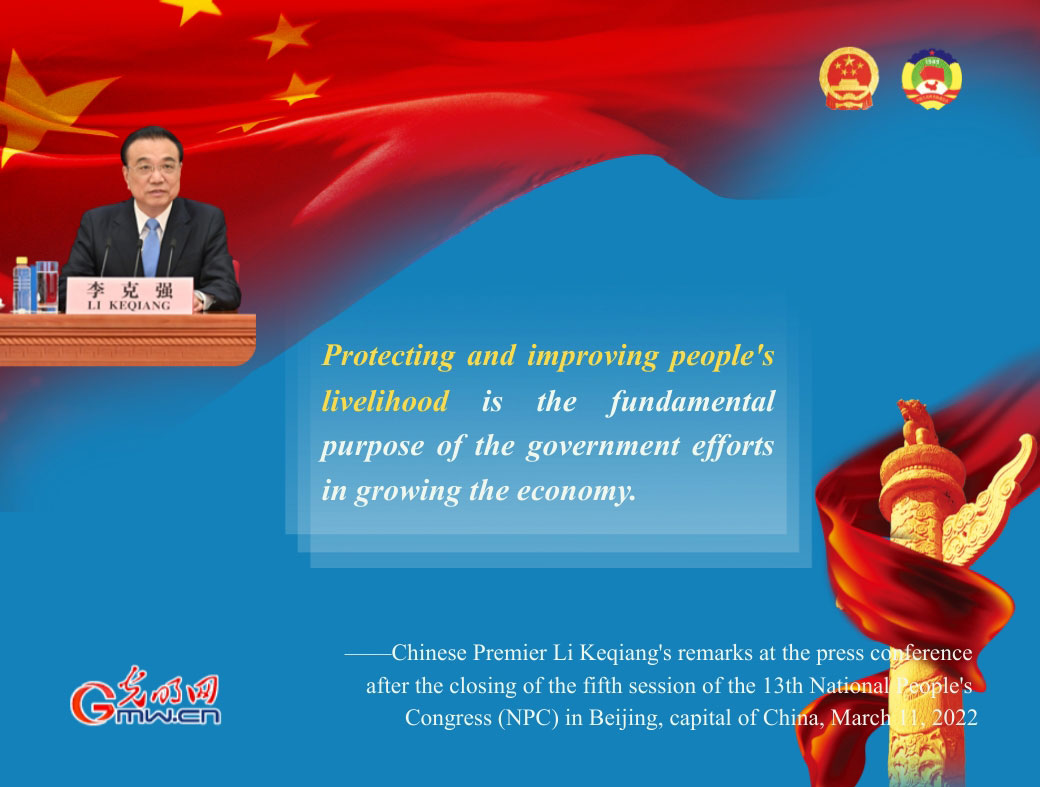 Protecting and improving people's livelihood is the fundamental purpose of the government efforts in growing the economy.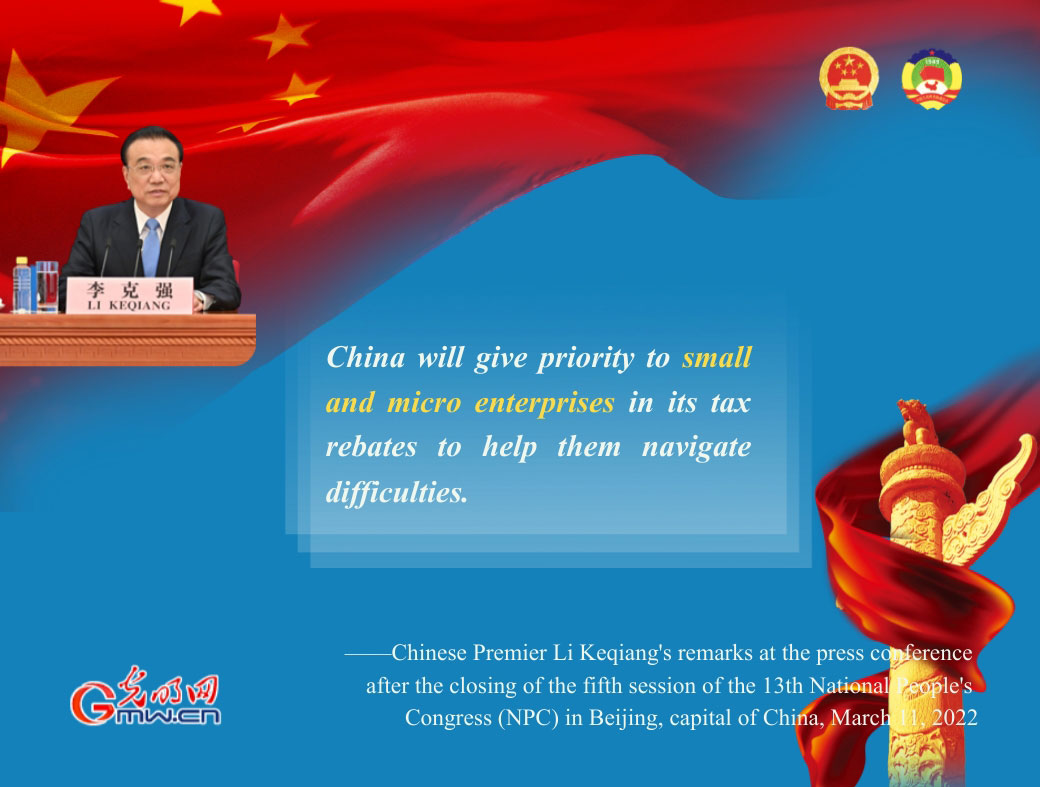 China will give priority to small and micro enterprises in its tax rebates to help them navigate difficulties. Small and micro firms are of a large amount and cover a wide range of sectors, helping create a great number of job opportunities.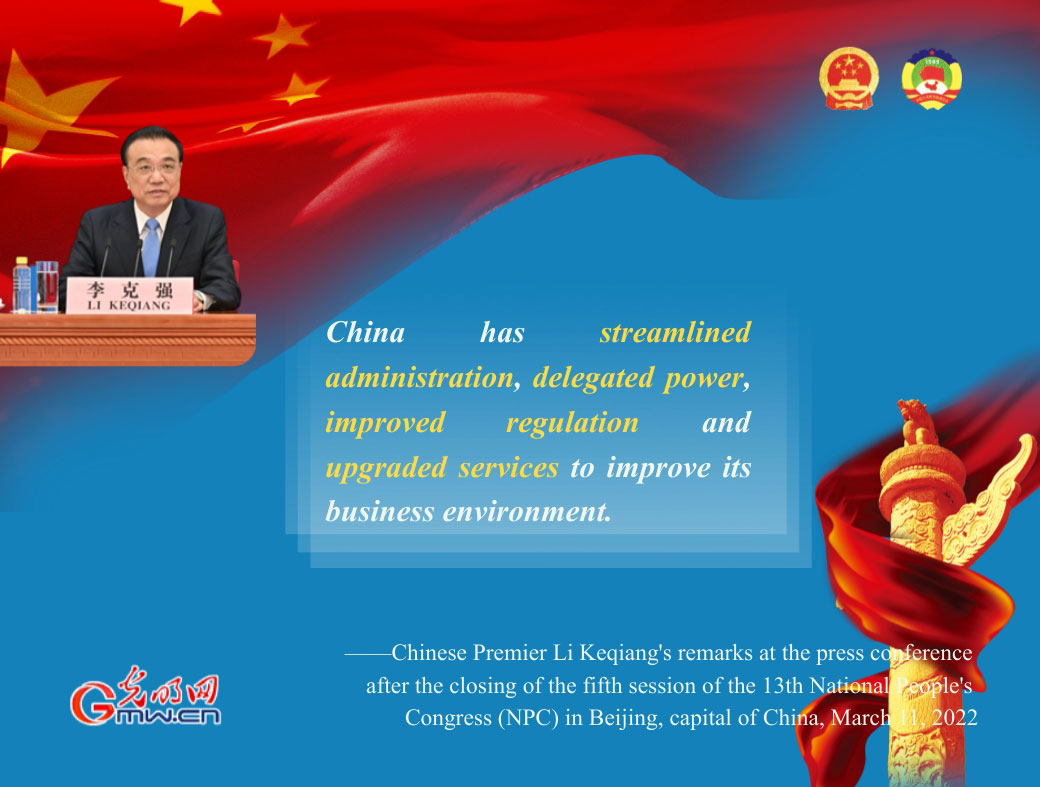 China has streamlined administration, delegated power, improved regulation and upgraded services to improve its business environment.
(Source: Xinhua)
Editor: WXL