By Wang Xinyuan
Chinese President Xi Jinping delivers a keynote speech via video at the opening ceremony of the Boao Forum for Asia Annual Conference 2022, on April 21, 2022.
Following is the highlight of the speech: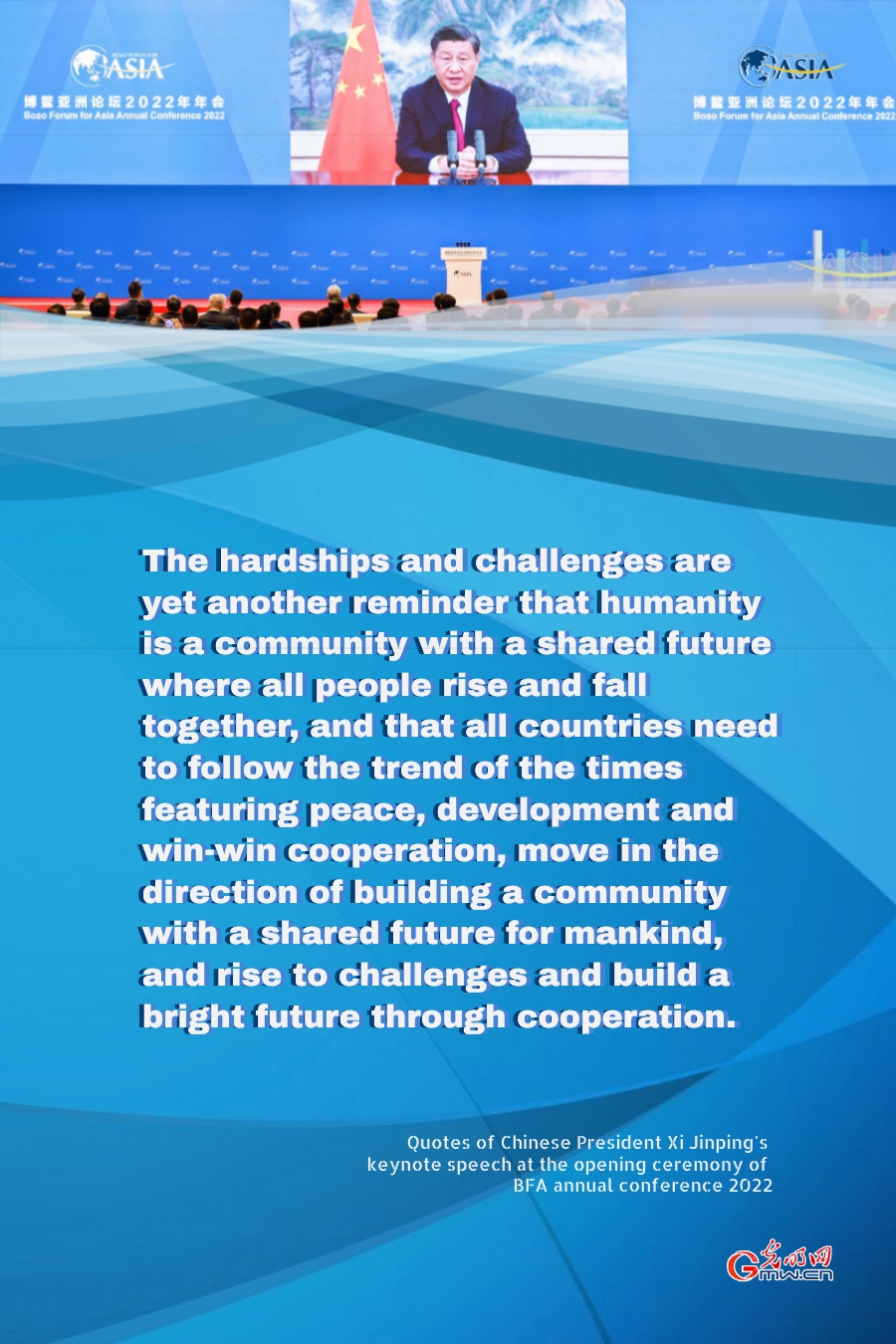 -- The hardships and challenges are yet another reminder that humanity is a community with a shared future where all people rise and fall together, and that all countries need to follow the trend of the times featuring peace, development and win-win cooperation, move in the direction of building a community with a shared future for mankind, and rise to challenges and build a bright future through cooperation.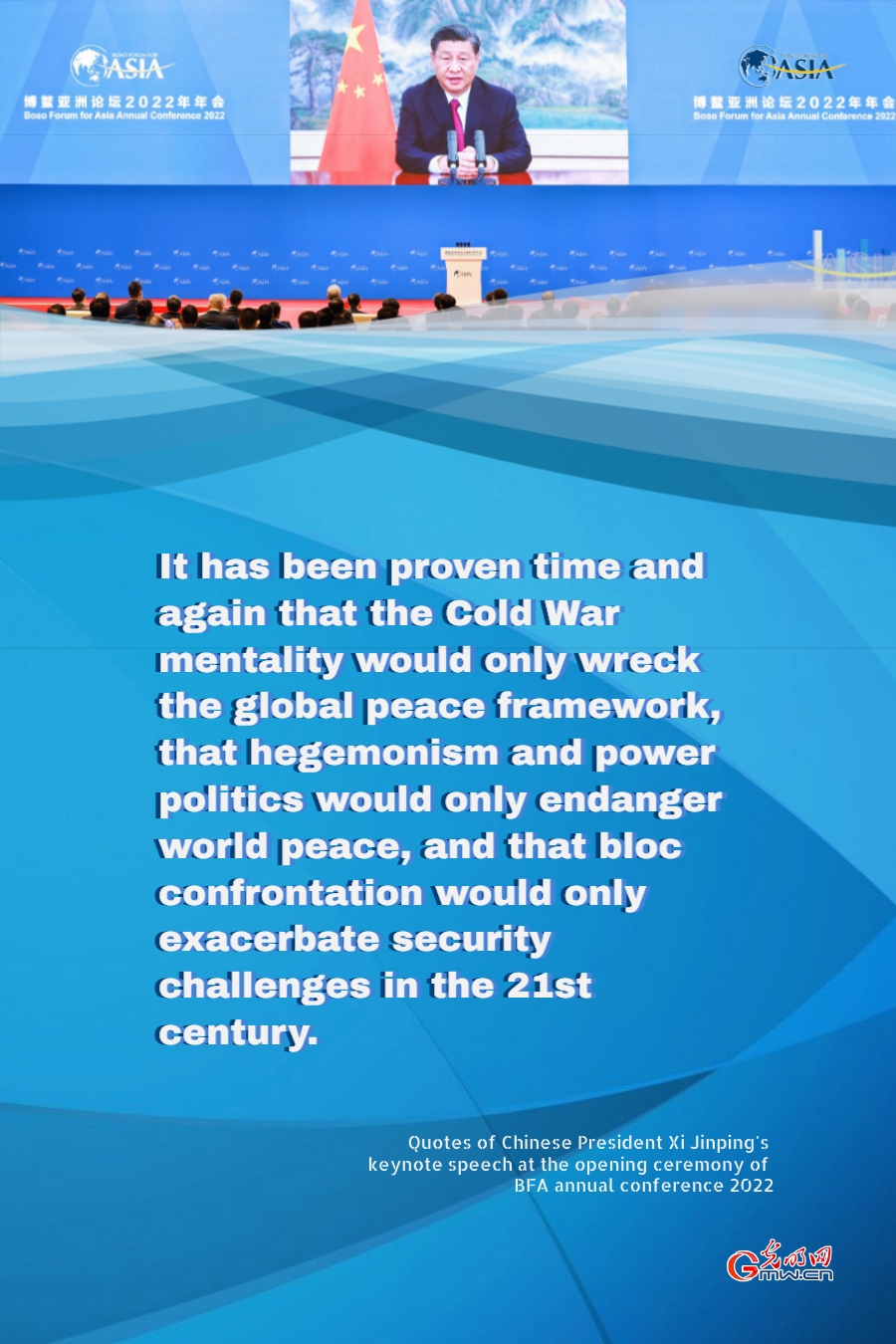 -- It has been proven time and again that the Cold War mentality would only wreck the global peace framework, that hegemonism and power politics would only endanger world peace, and that bloc confrontation would only exacerbate security challenges in the 21st century.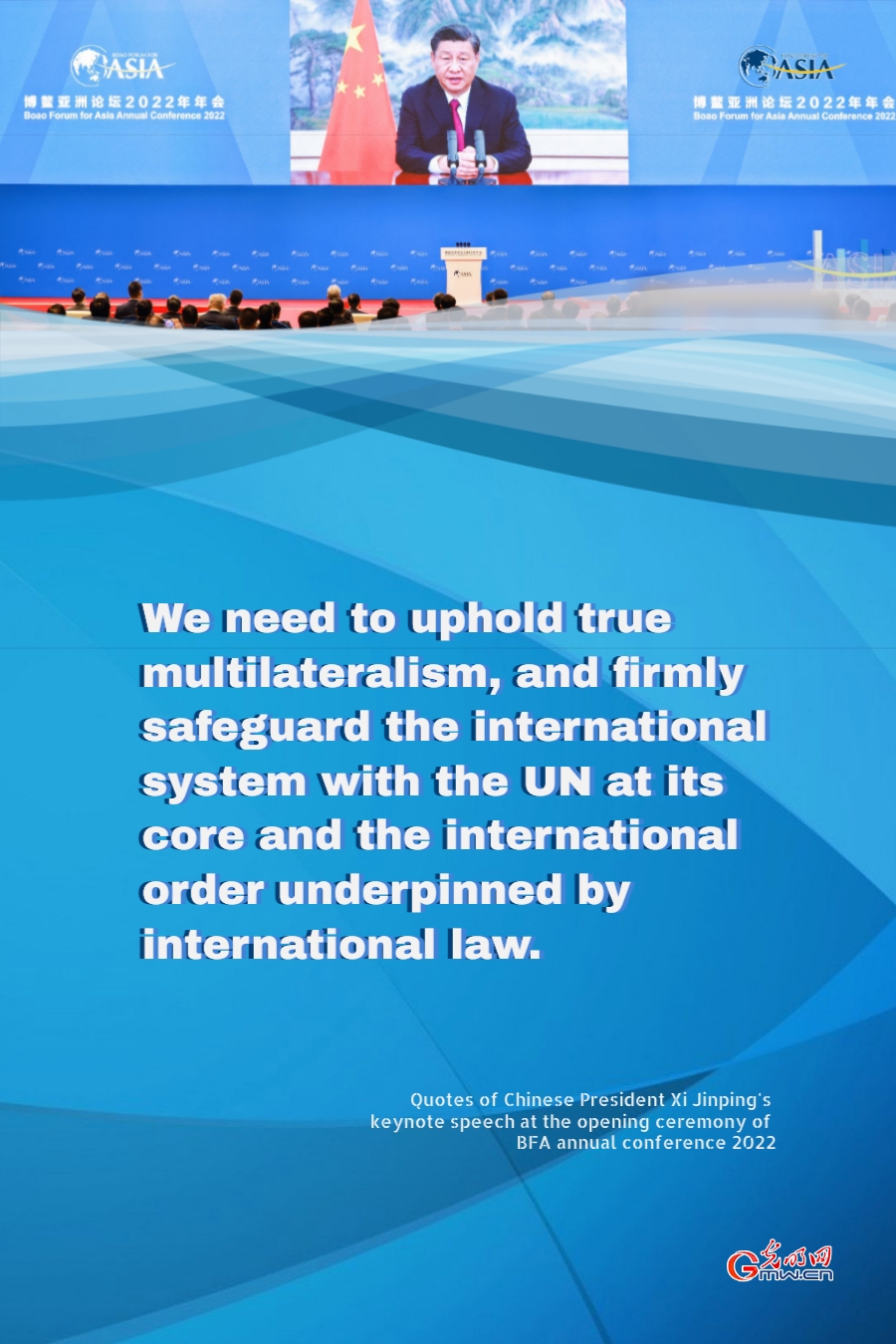 -- We need to uphold true multilateralism, and firmly safeguard the international system with the UN at its core and the international order underpinned by international law.
-- Over the past decades, Asia has enjoyed overall stability and sustained rapid growth, making possible the Asian Miracle.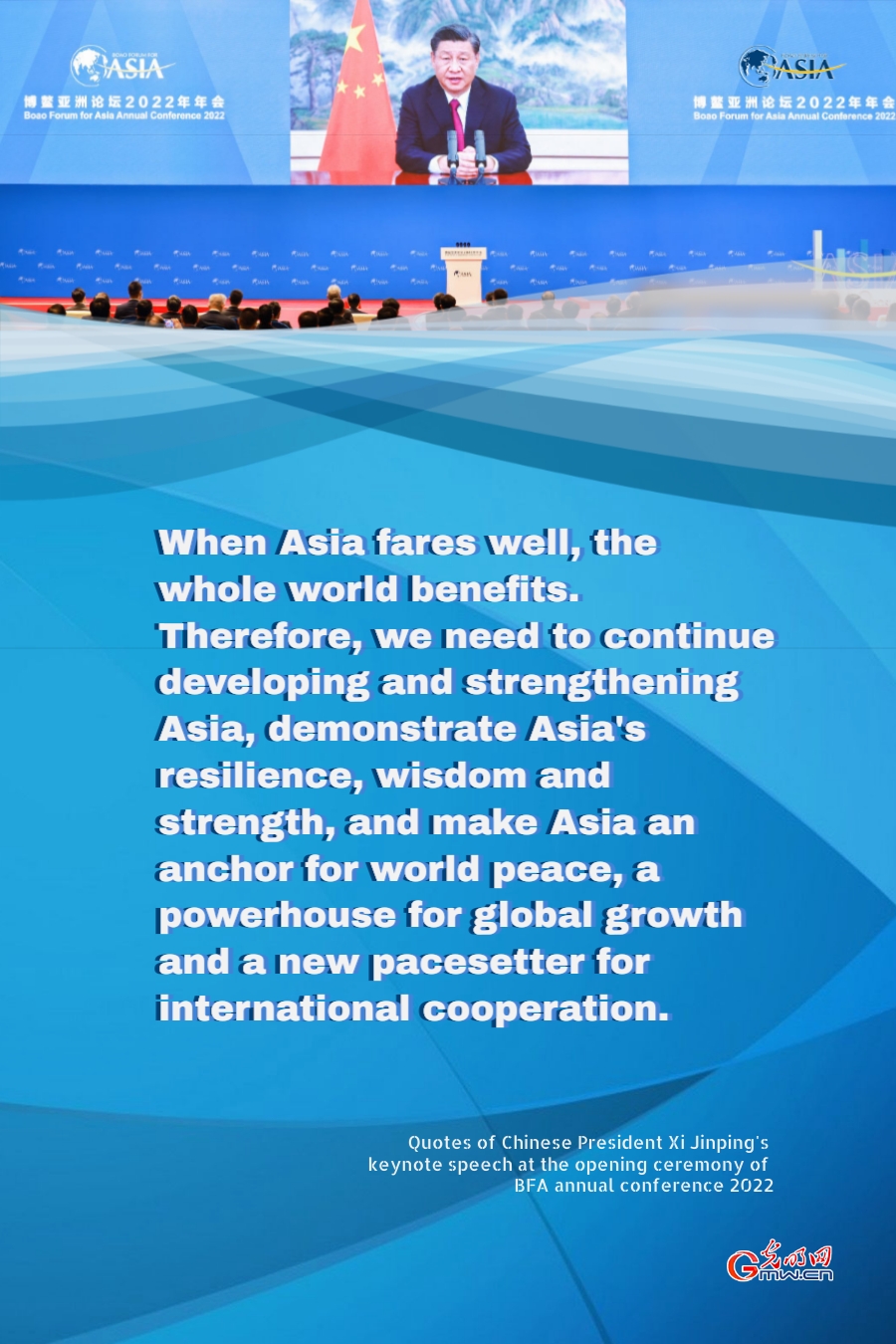 -- When Asia fares well, the whole world benefits. Therefore, we need to continue developing and strengthening Asia, demonstrate Asia's resilience, wisdom and strength, and make Asia an anchor for world peace, a powerhouse for global growth and a new pacesetter for international cooperation.
Editor: WRX