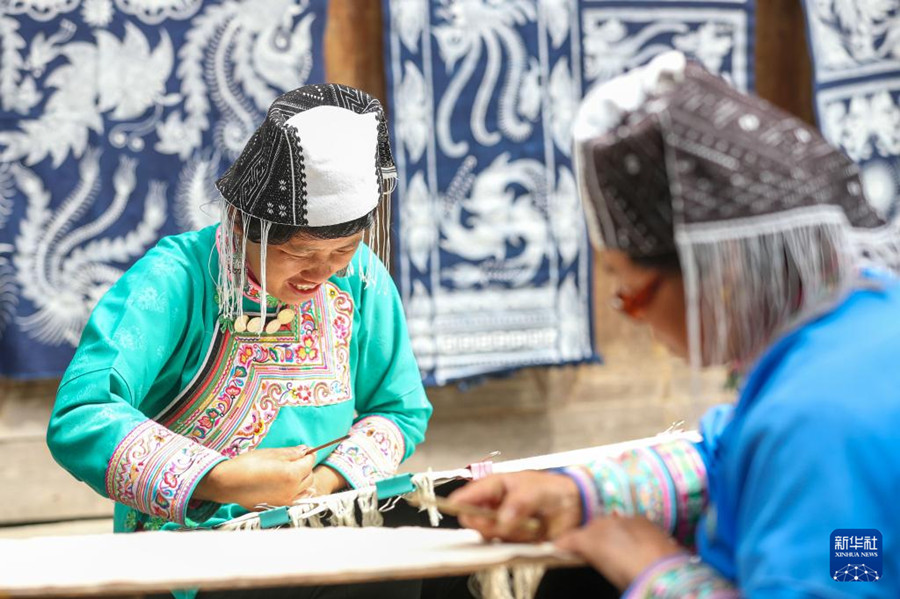 Villagers make batik paintings in Wuji Miao village of Rongjiang county on May 2. [Photo/Xinhua]
Located in Tashi town of Rongjiang county in Southwest China's Guizhou province, Wuji Miao village is a demonstration base for batik and embroidery in the Qiandongnan Miao and Dong autonomous prefecture. Folk arts practiced here, such as Miao embroidery, batik and bird pattern clothing, have been included in national or provincial intangible cultural heritage lists.
These cultural traditions also facilitate rural revitalization. In recent years, the local government has developed them by supporting villagers in the production and sale of batik and embroidery handicrafts, preserving priceless cultural practices while increasing the incomes of those who work to keep them thriving.