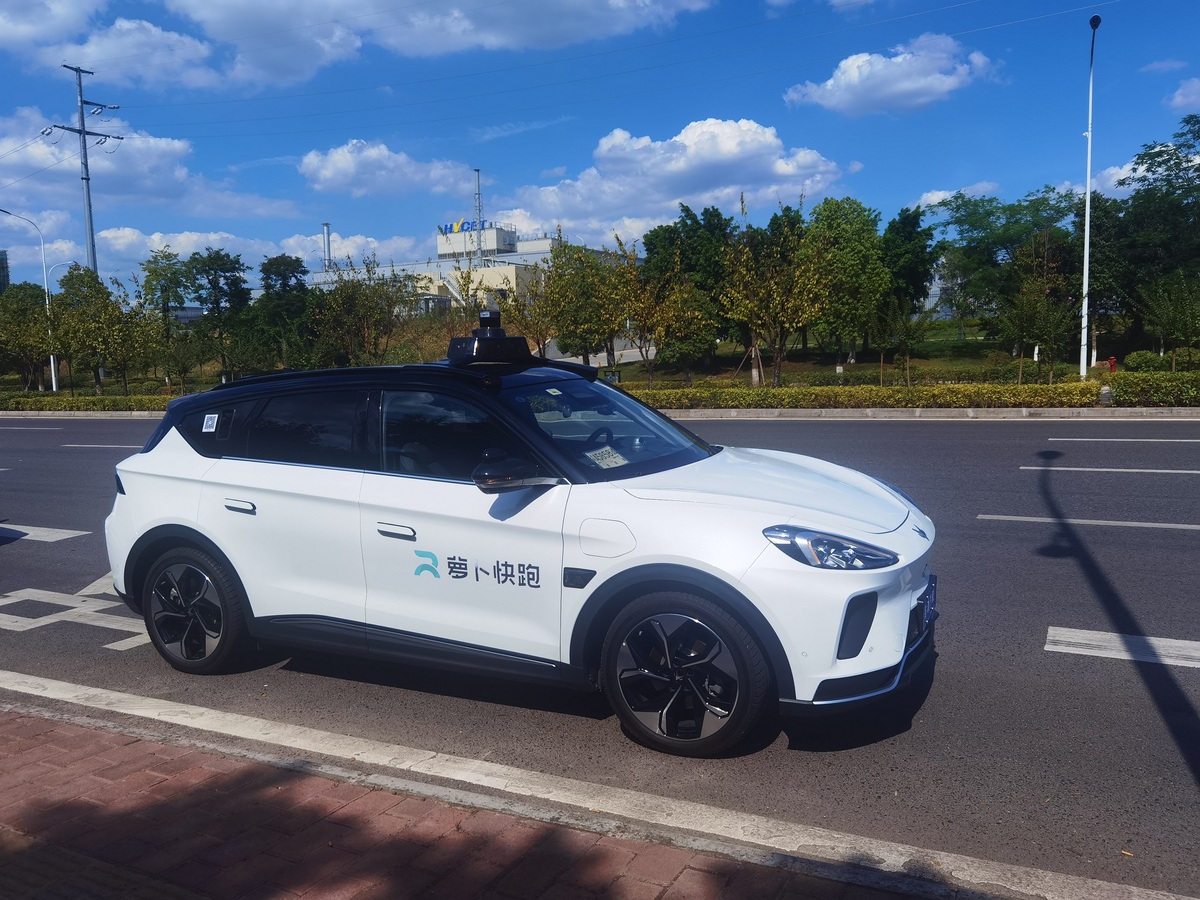 A photo shows an autonomous driving taxi, also known as a robotaxi, in Chongqing's Yongchuan district. [Photo provided to chinadaily.com.cn]
Chongqing's Yongchuan district granted China's first unmanned autonomous driving permits to five Baidu taxis on Wednesday, allowing for no human driver or safety operator to be in the vehicle on public roads for the first time.
The five autonomous driving taxis, also known as robotaxis, are operated by Baidu's autonomous driving arm Apollo Run.
"We are planning a trial operation for the unmanned robotaxis in Yongchuan as soon as this week," said Ruan Tingchuan, head of operations for Apollo Run in Chongqing.
He said that to pass autonomous driving tests, the robotaxis have gone through four periods: with a human operator in the driver's seat, with a human operator in the front passenger seat, with a human operator in the backseat and no one in the vehicle except for the passenger — which is the ultimate goal in autonomous driving.
Since Baidu began to launch autonomous driving services in Chongqing's Yongchuan district in December, 14 of its robotaxis have obtained commercial autonomous driving permits and are operating smoothly at Yongchuan's Western China Autonomous Driving Open Test Base, Ruan said.
Editor: JYZ