The Taiwan Affairs Office of the State Council and the State Council Information Office of the People's Republic of China published a white paper titled "The Taiwan Question and China's Reunification in the New Era" on August 10, 2022. The following highlights the second part themed with "Resolute Efforts of the CPC to Realize China's Complete Reunification" of the white paper.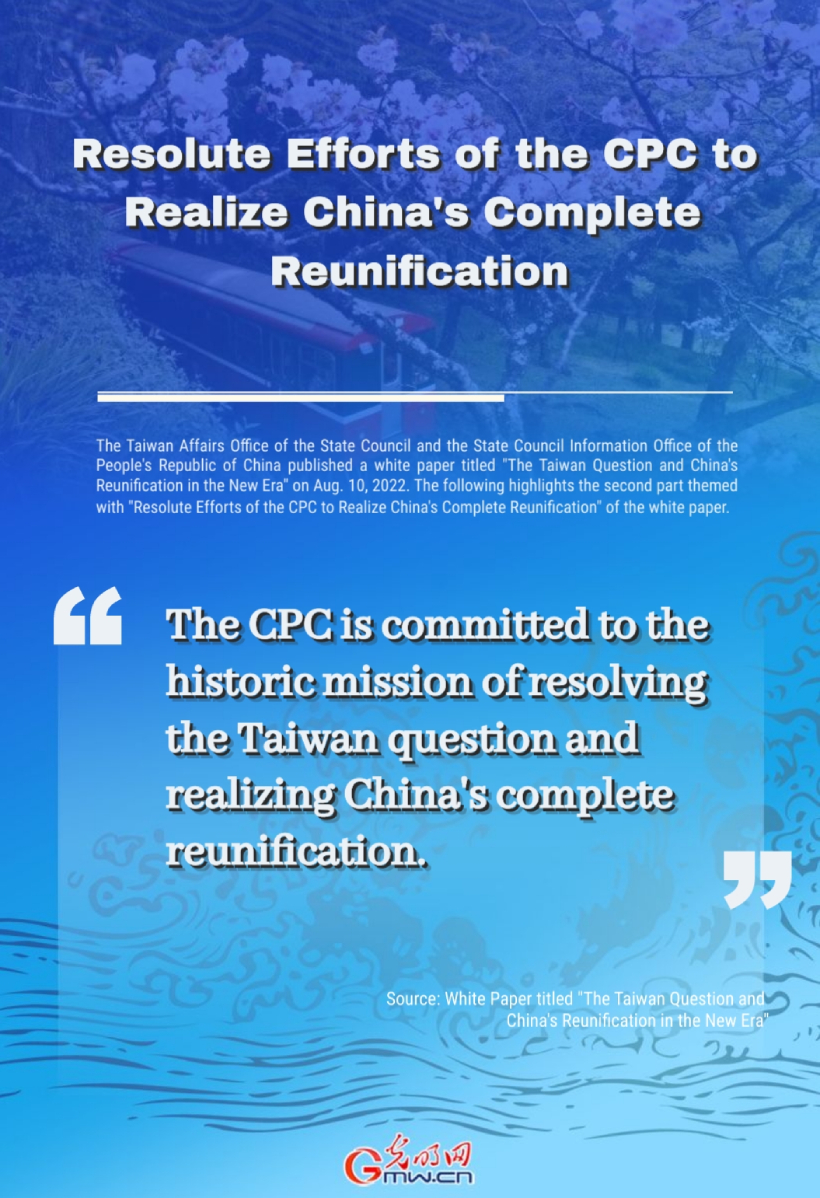 ---- The CPC is committed to the historic mission of resolving the Taiwan question and realizing China's complete reunification.
According to the white paper, the consistent efforts of the CPC to resolve the Taiwan question and achieve complete national reunification over the decades are based on the following: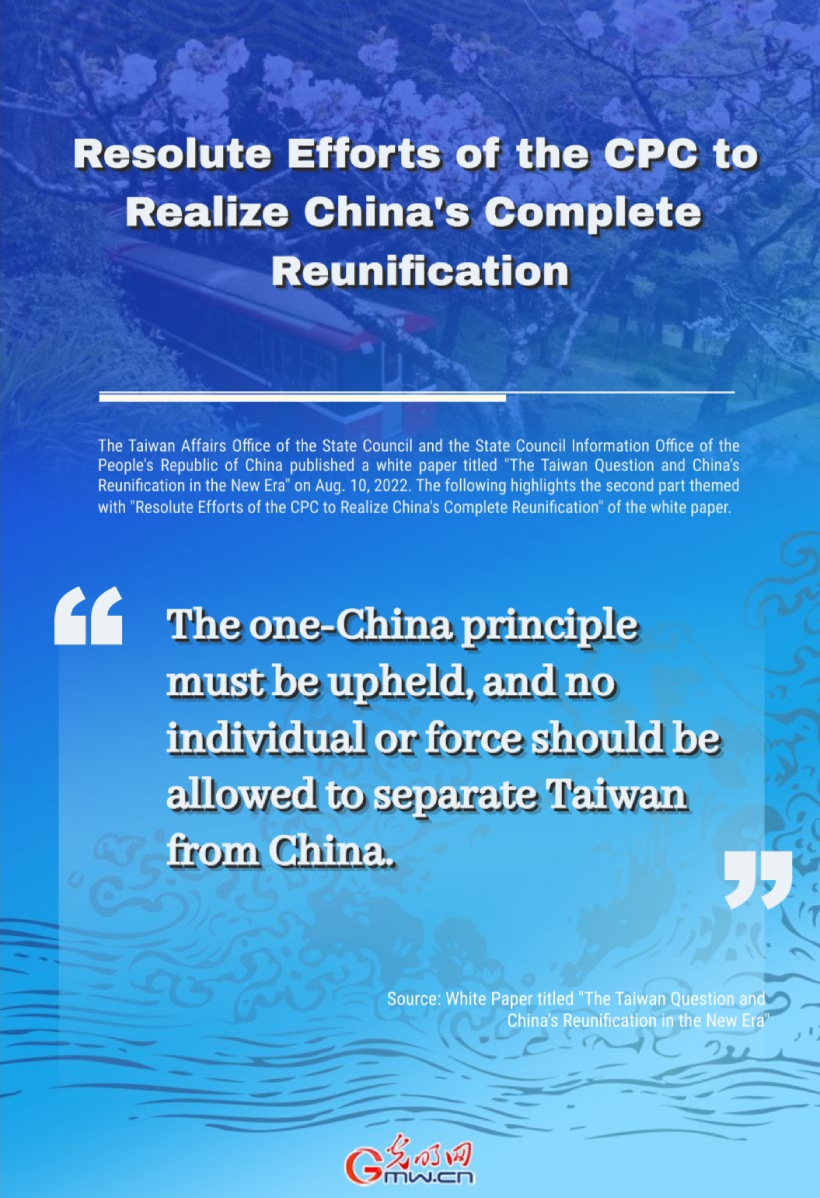 ---- First, the one-China principle must be upheld, and no individual or force should be allowed to separate Taiwan from China.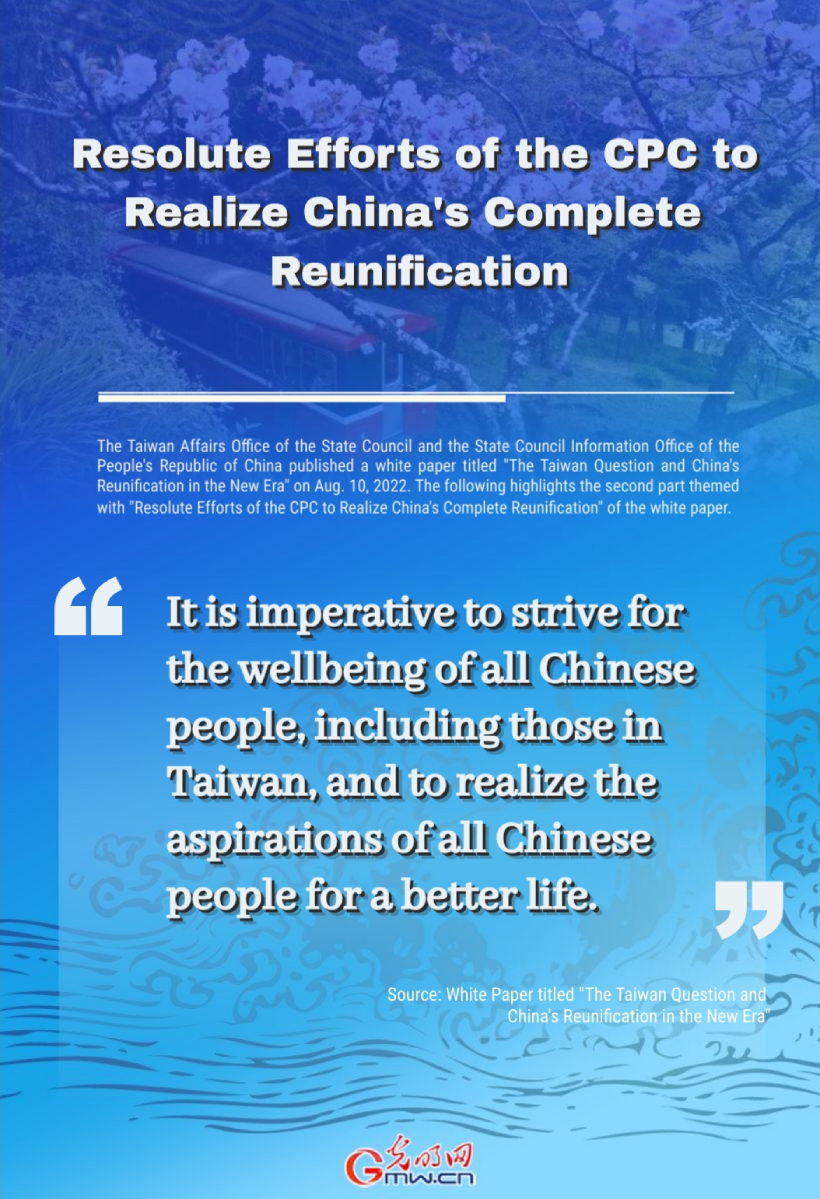 ---- Second, it is imperative to strive for the wellbeing of all Chinese people, including those in Taiwan, and to realize the aspirations of all Chinese people for a better life.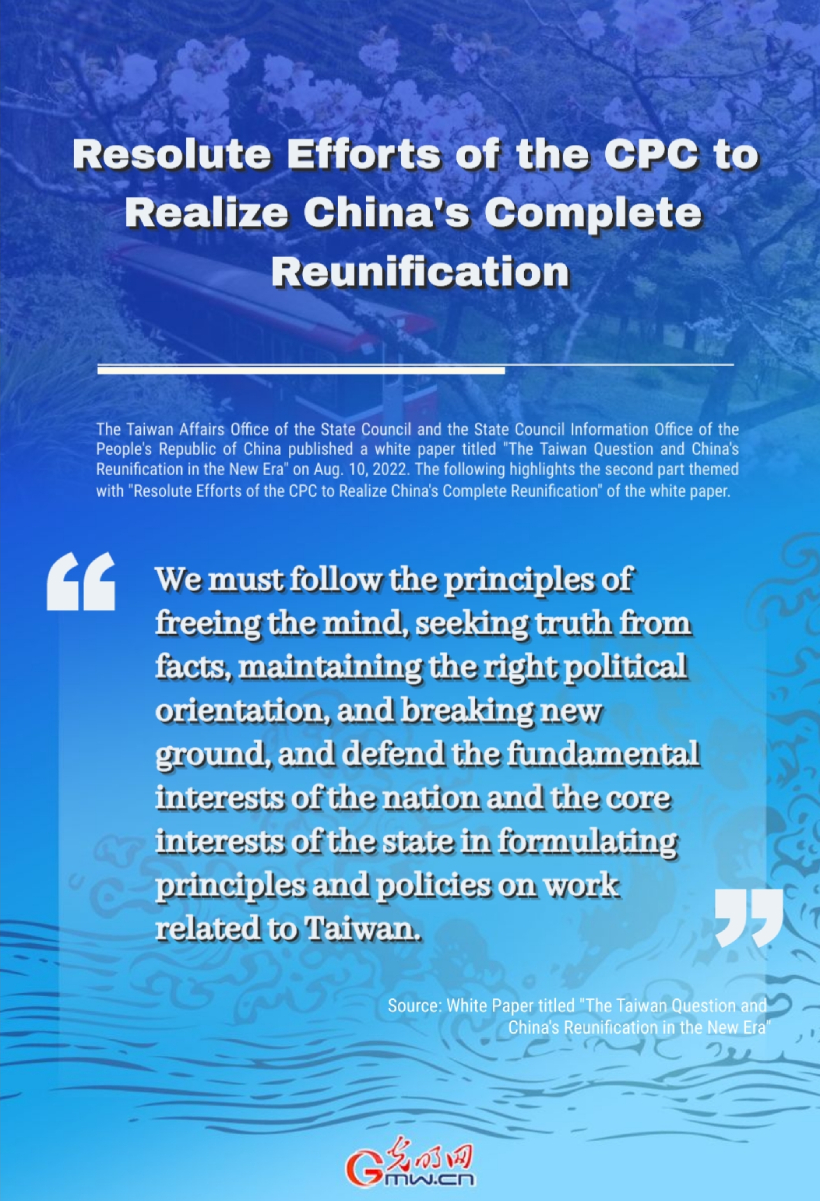 ---- Third, we must follow the principles of freeing the mind, seeking truth from facts, maintaining the right political orientation, and breaking new ground, and defend the fundamental interests of the nation and the core interests of the state in formulating principles and policies on work related to Taiwan.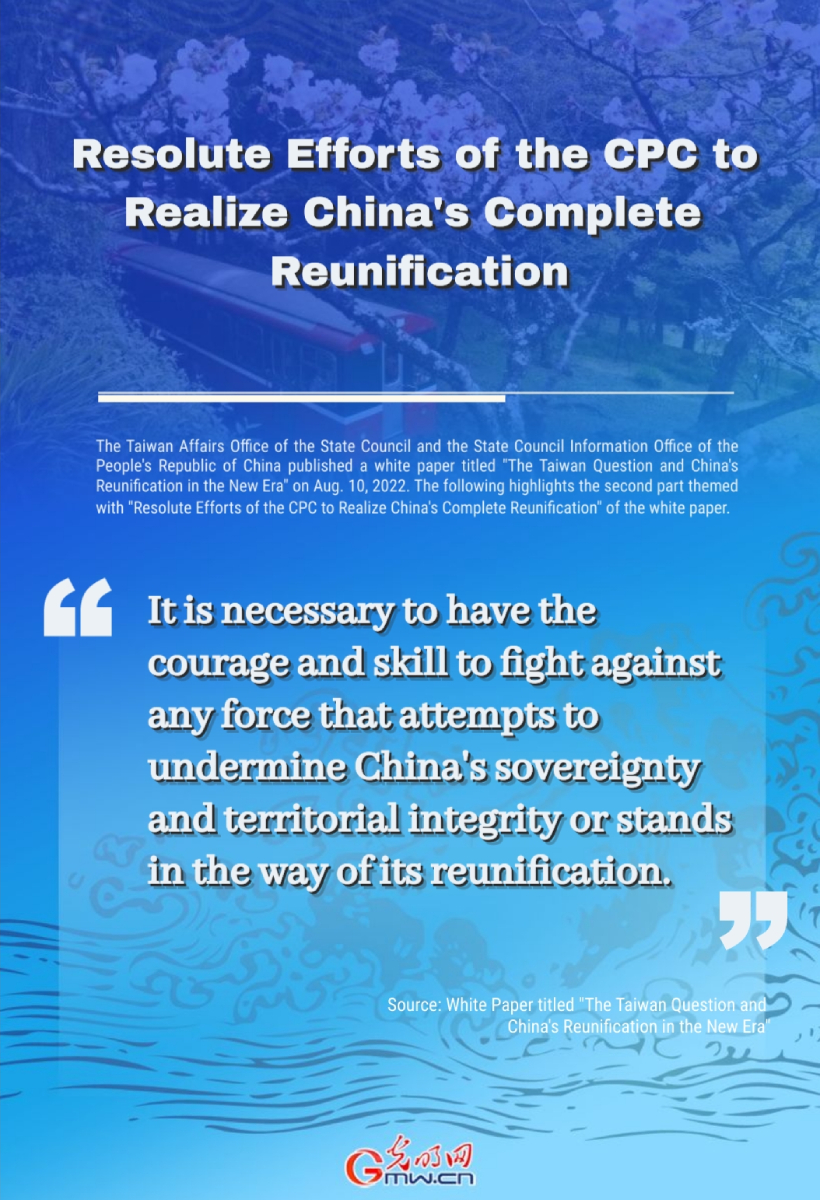 ---- Fourth, it is necessary to have the courage and skill to fight against any force that attempts to undermine China's sovereignty and territorial integrity or stands in the way of its reunification.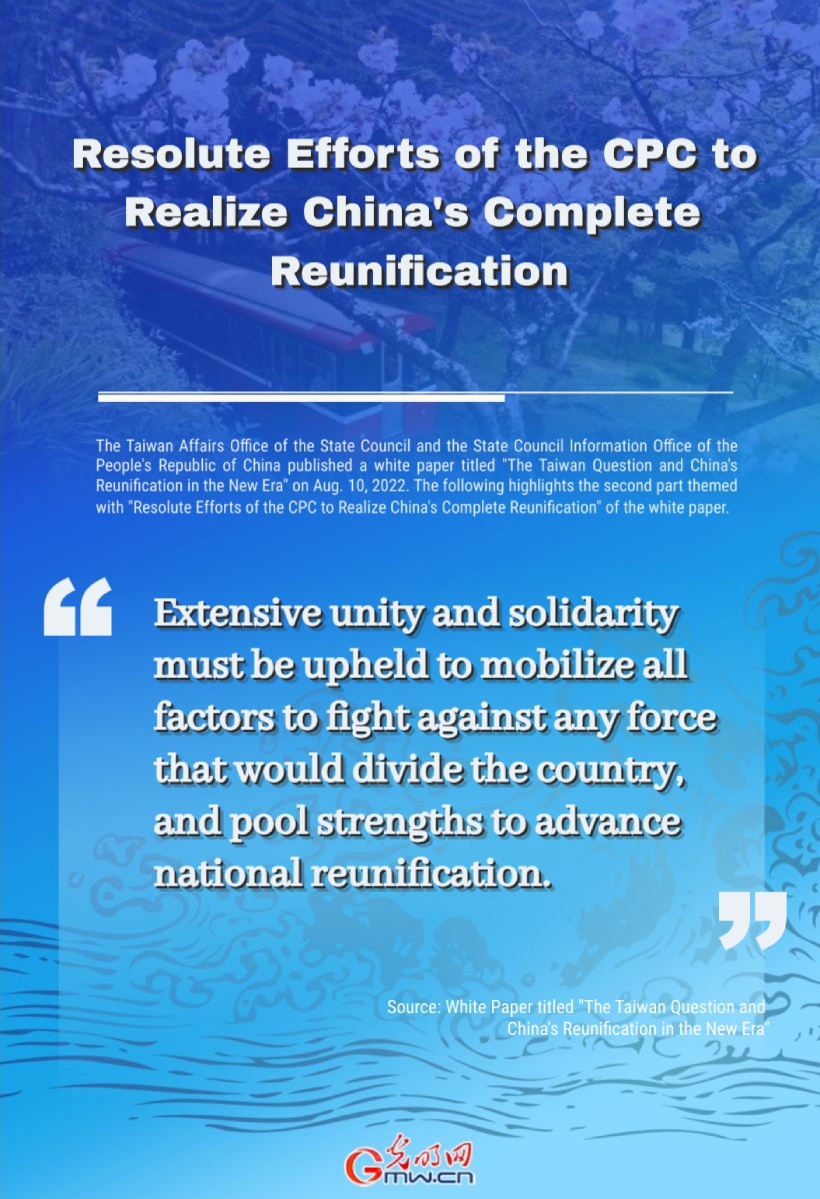 ---- Fifth, extensive unity and solidarity must be upheld to mobilize all factors to fight against any force that would divide the country, and pool strengths to advance national reunification.
Editor: GSY