The Taiwan Affairs Office of the State Council and the State Council Information Office of the People's Republic of China published a white paper titled "The Taiwan Question and China's Reunification in the New Era" on August 10, 2022. The following highlights the third part themed with "China's Complete Reunification Is a Process That Cannot Be Halted" of the white paper.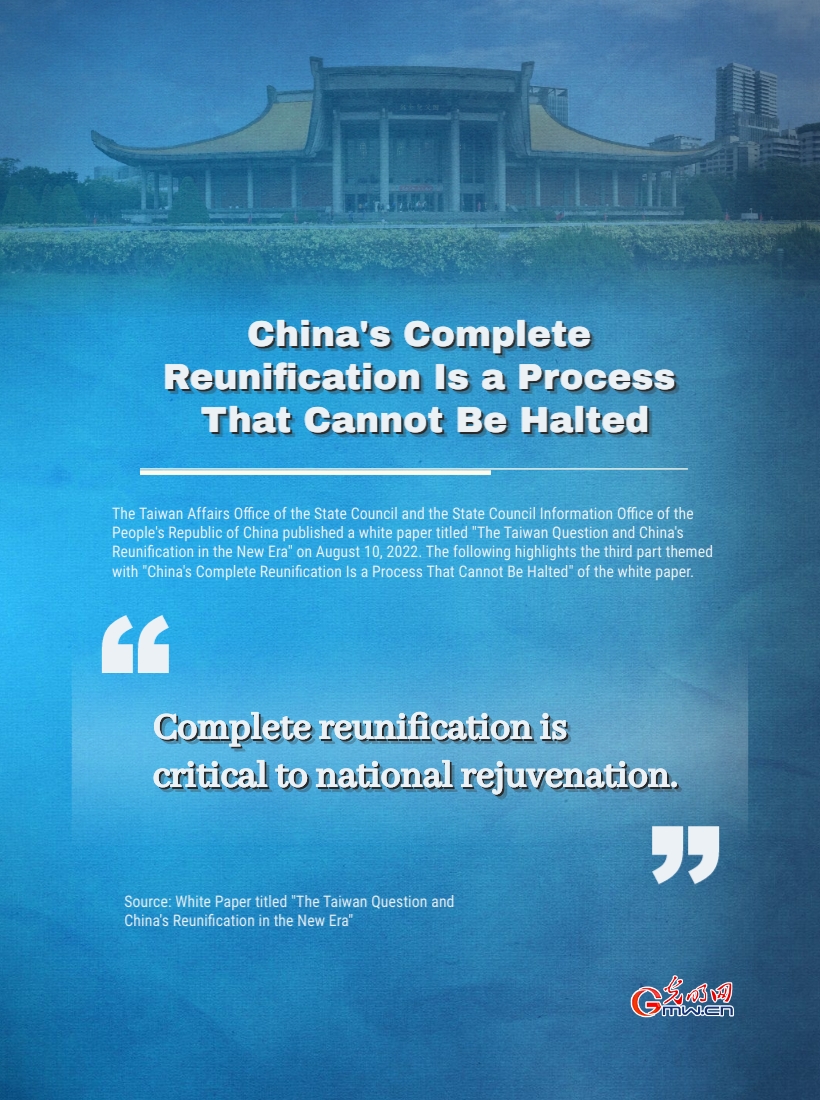 1. Complete Reunification Is Critical to National Rejuvenation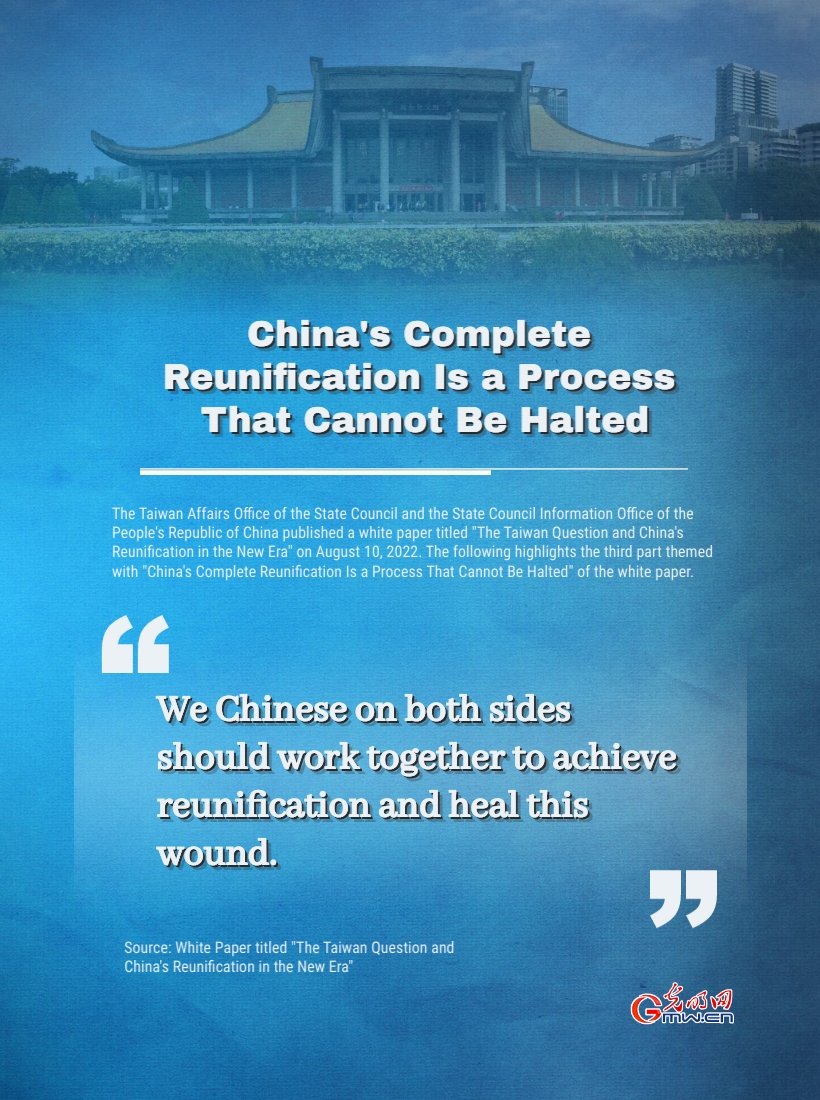 ---- We Chinese on both sides should work together to achieve reunification and heal this wound.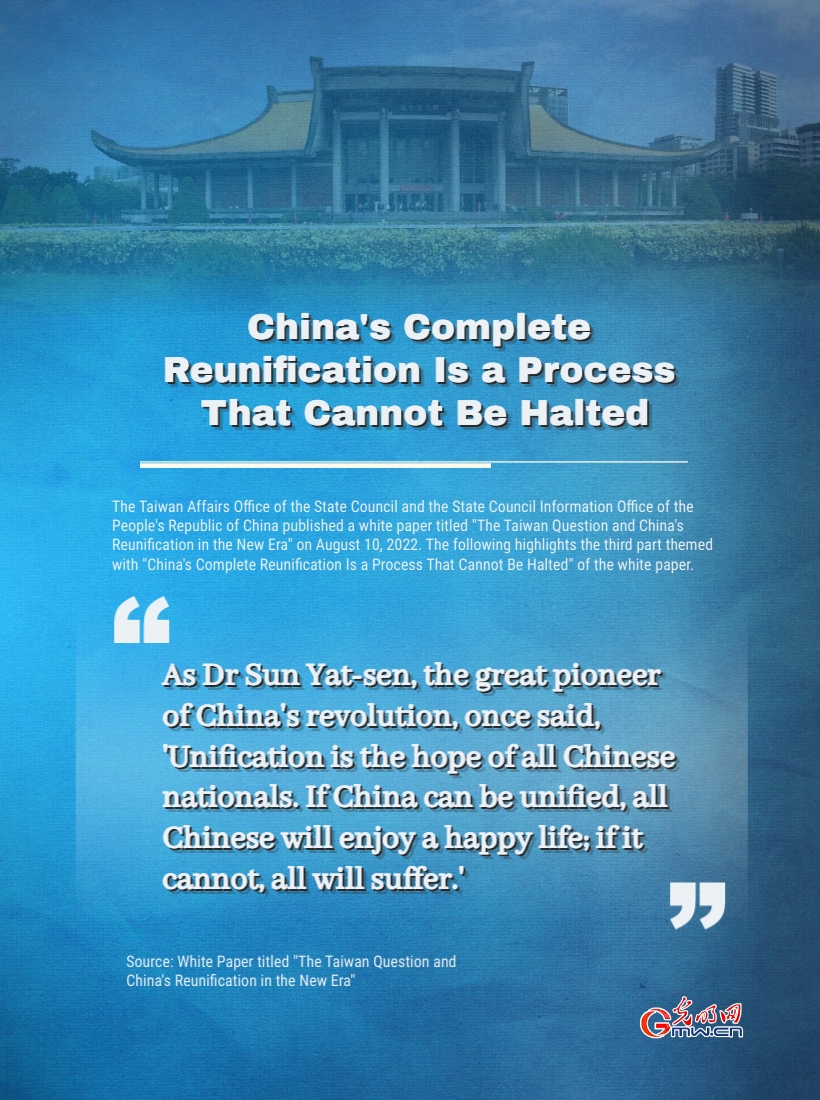 ---- As Dr Sun Yat-sen, the great pioneer of China's revolution, once said, "Unification is the hope of all Chinese nationals. If China can be unified, all Chinese will enjoy a happy life; if it cannot, all will suffer."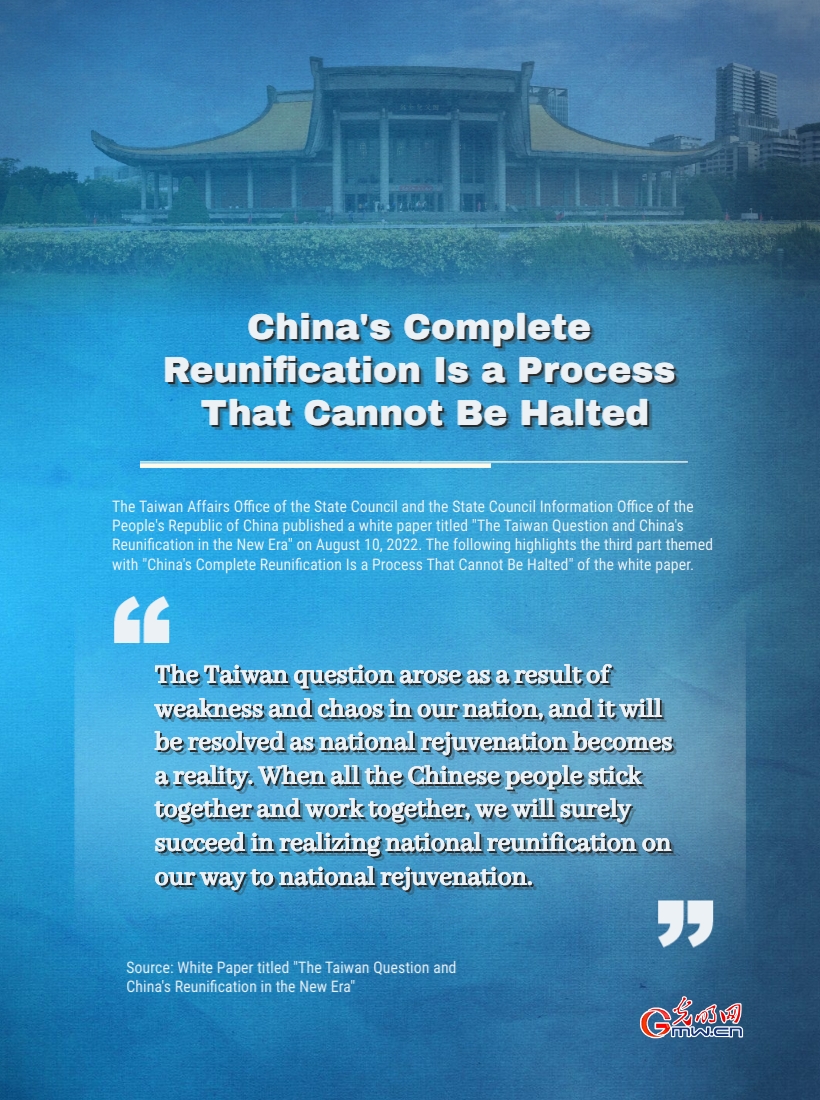 ---- The Taiwan question arose as a result of weakness and chaos in our nation, and it will be resolved as national rejuvenation becomes a reality. When all the Chinese people stick together and work together, we will surely succeed in realizing national reunification on our way to national rejuvenation.
Editor: WXY