The Taiwan Affairs Office of the State Council and the State Council Information Office of the People's Republic of China published a white paper titled "The Taiwan Question and China's Reunification in the New Era" on August 10, 2022. The following highlights the fifth part themed with "Bright Prospects for Peaceful Reunification" of the white paper.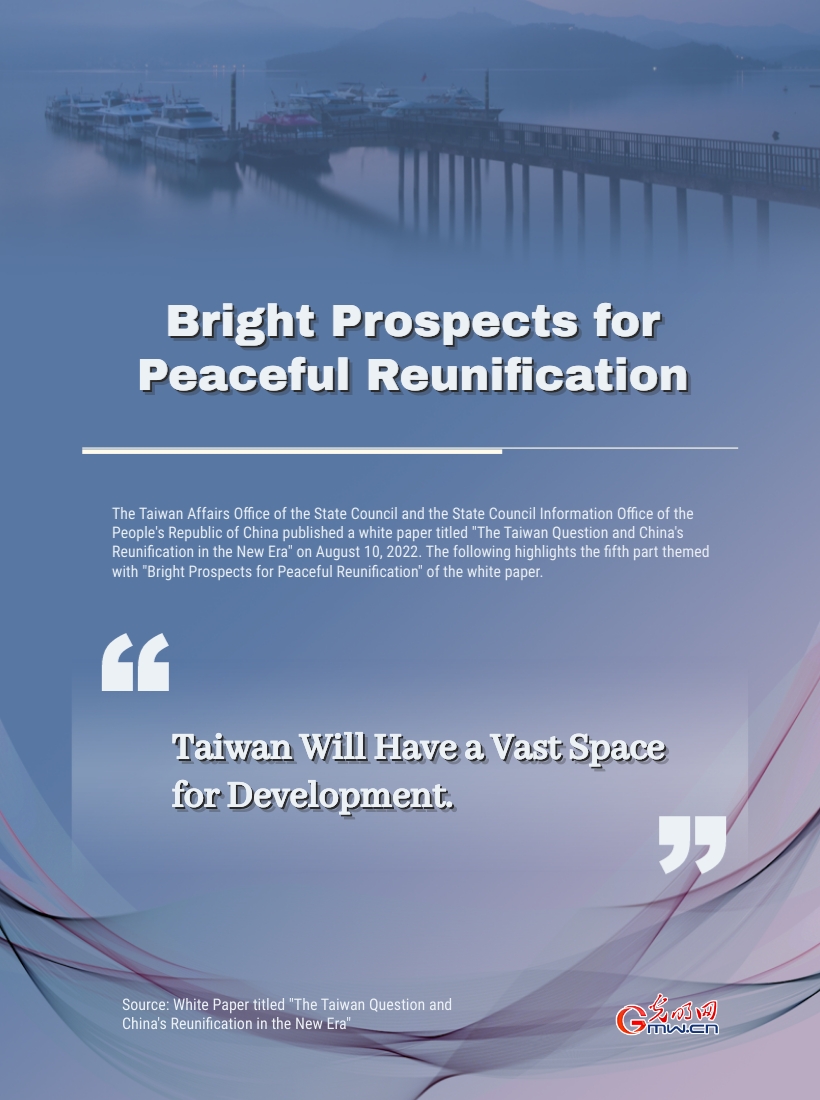 1. Taiwan Will Have a Vast Space for Development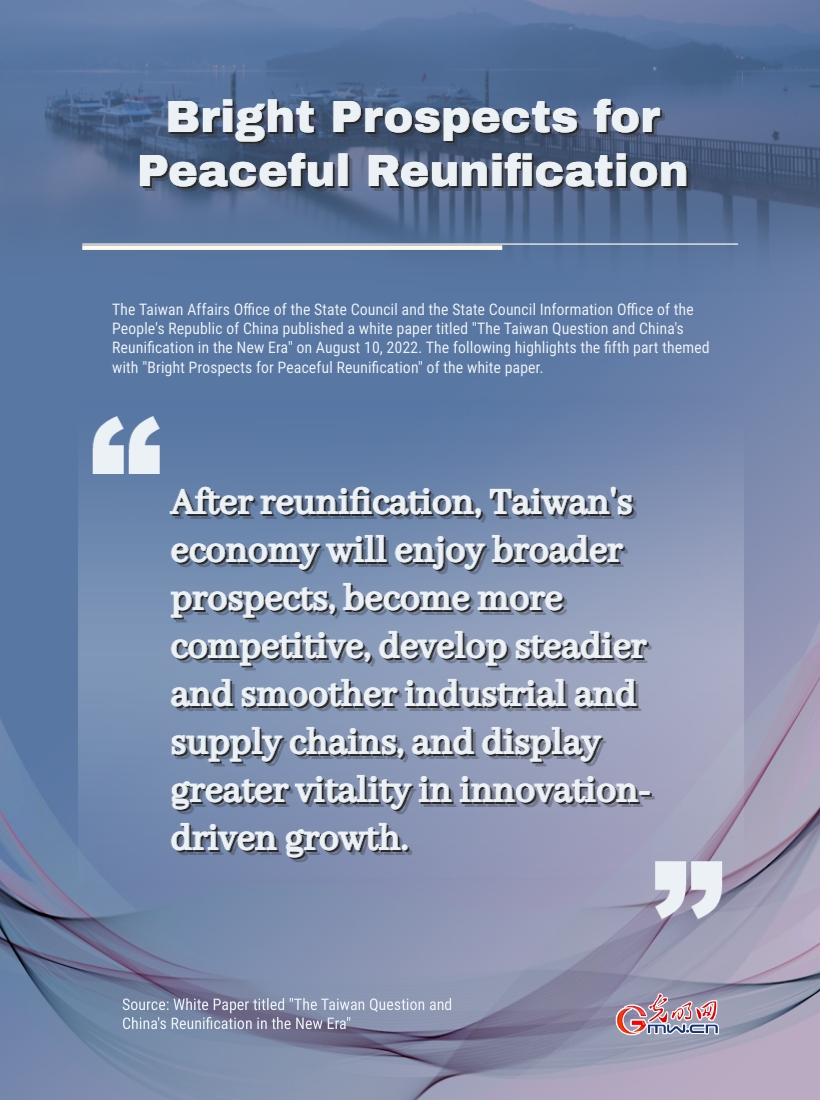 ---- After reunification, Taiwan's economy will enjoy broader prospects, become more competitive, develop steadier and smoother industrial and supply chains, and display greater vitality in innovation-driven growth.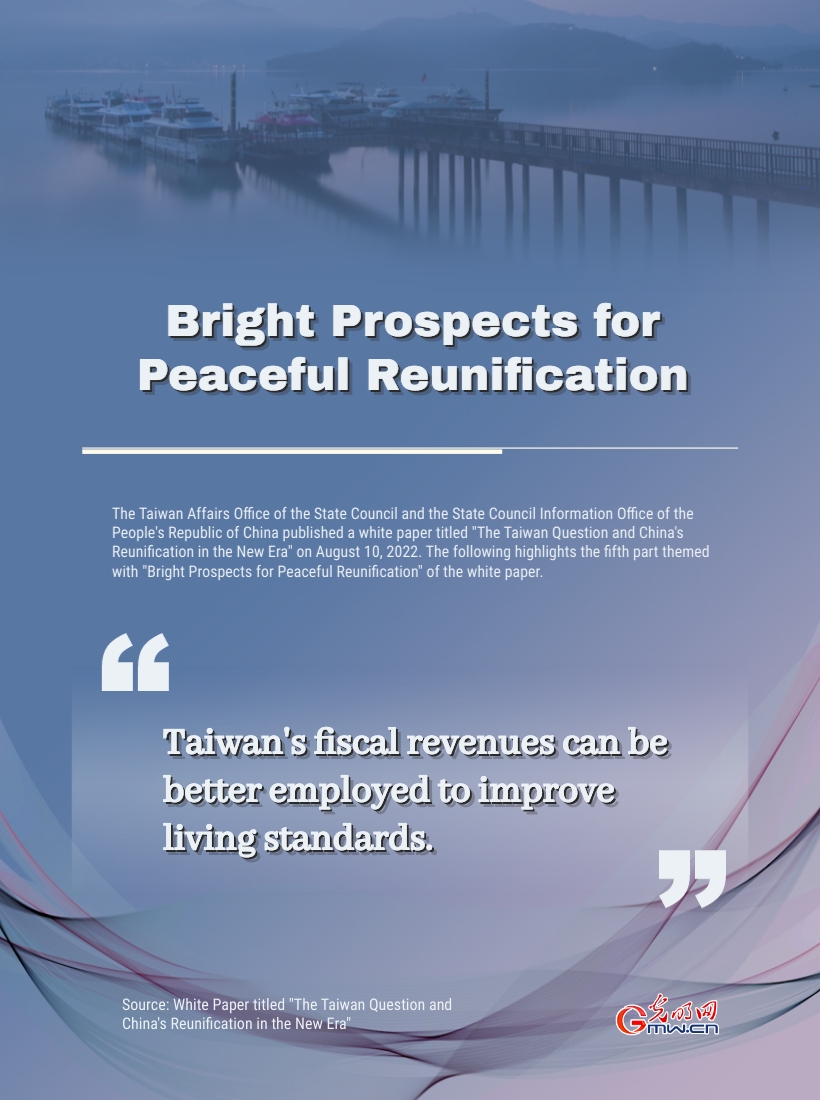 ---- Taiwan's fiscal revenues can be better employed to improve living standards.
Editor: JYZ