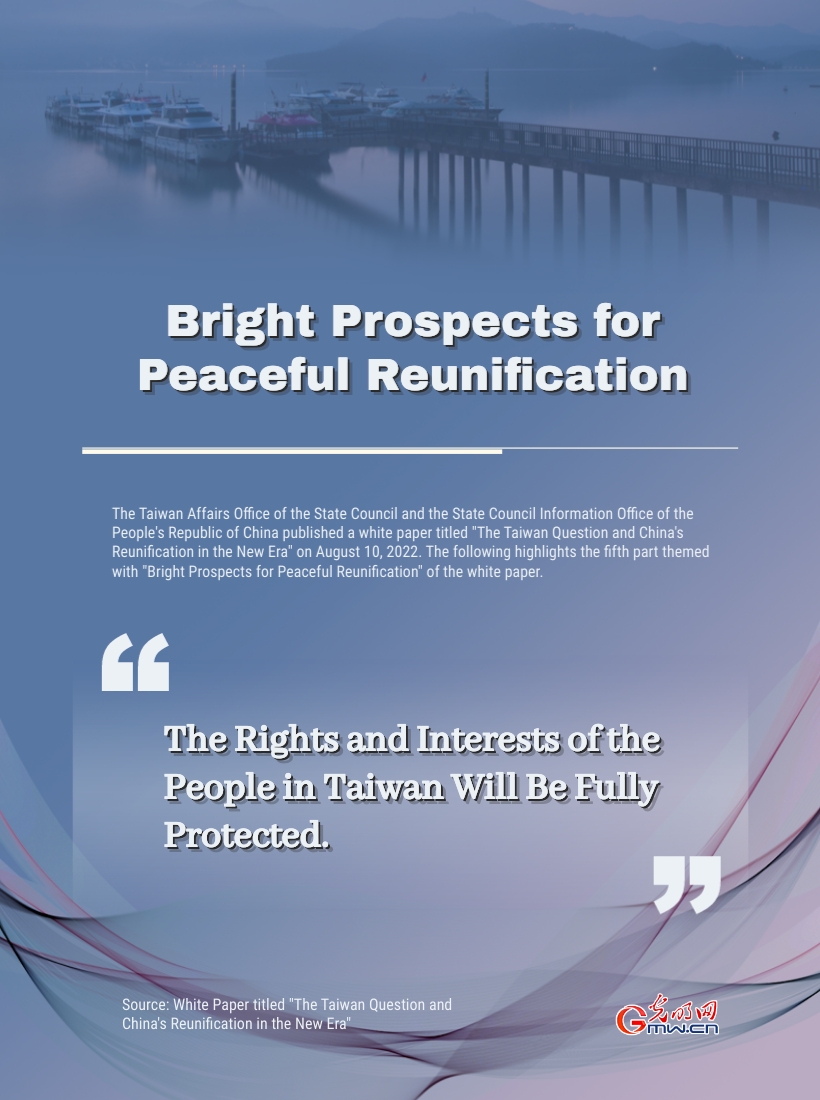 2. The Rights and Interests of the People in Taiwan Will Be Fully Protected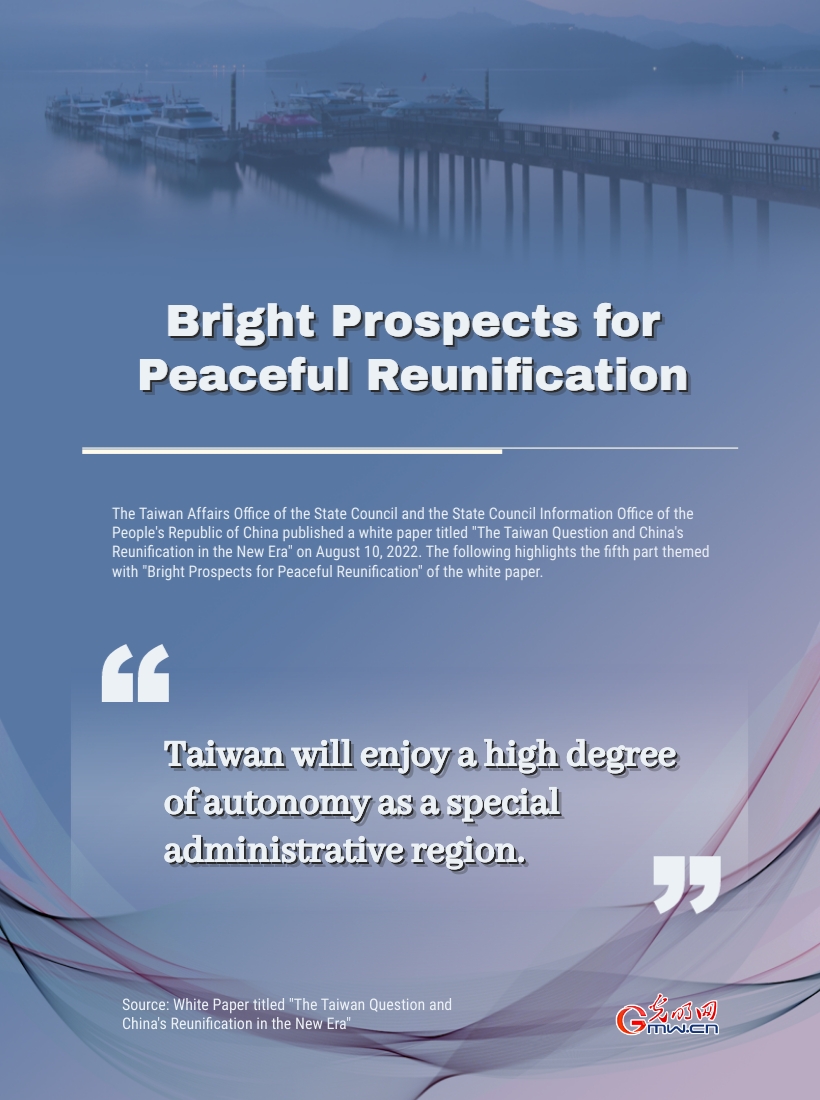 ---- Taiwan will enjoy a high degree of autonomy as a special administrative region.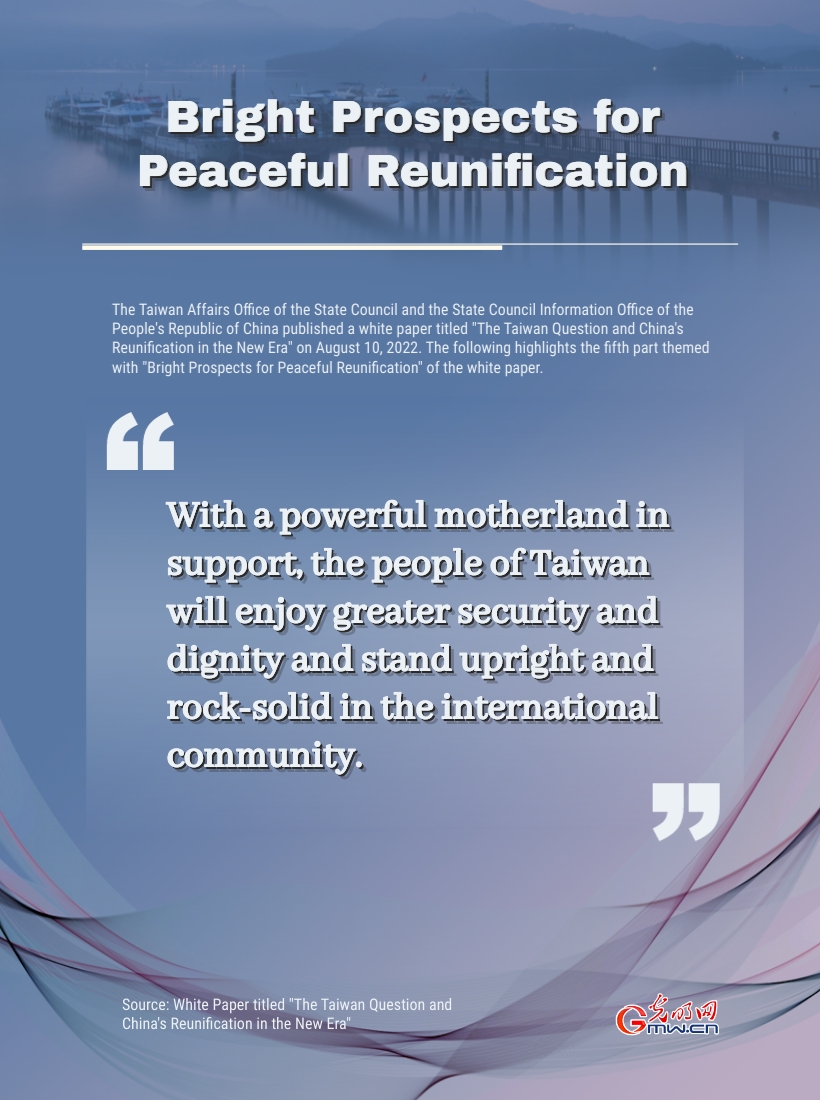 ---- With a powerful motherland in support, the people of Taiwan will enjoy greater security and dignity and stand upright and rock-solid in the international community.
Editor: JYZ