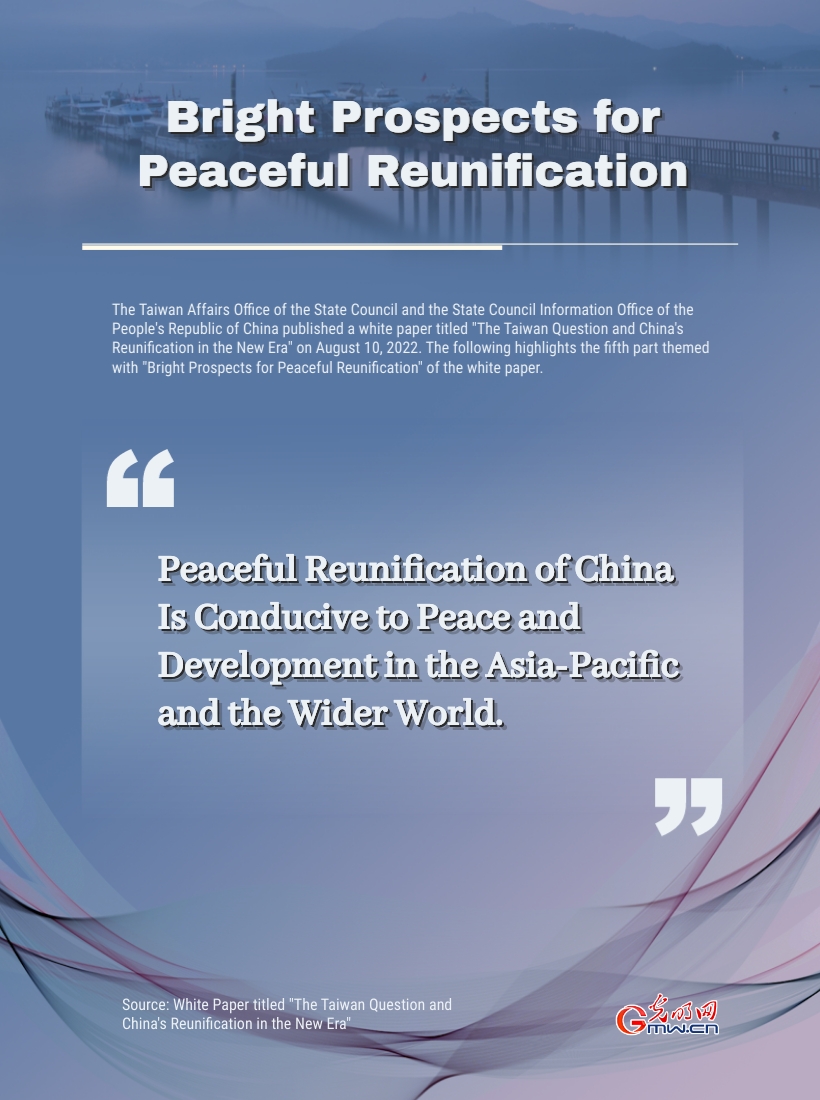 4. Peaceful Reunification of China Is Conducive to Peace and Development in the Asia-Pacific and the Wider World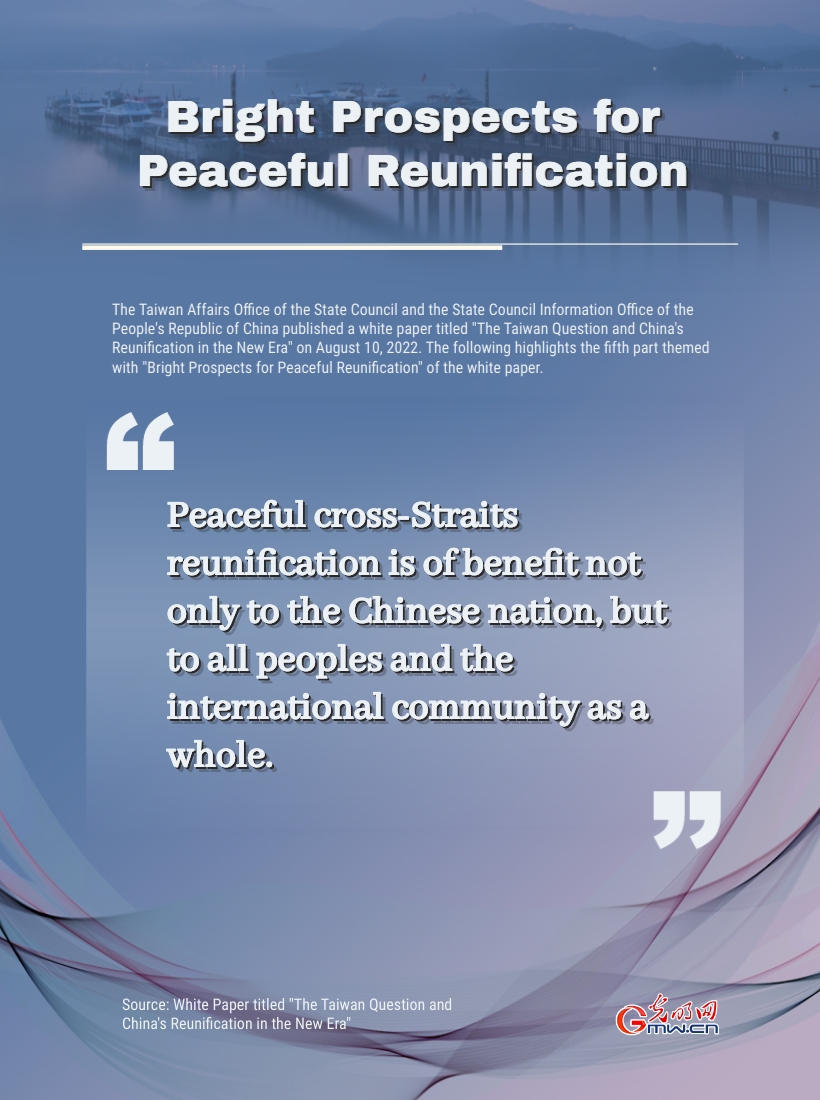 ---- Peaceful cross-Straits reunification is of benefit not only to the Chinese nation, but to all peoples and the international community as a whole.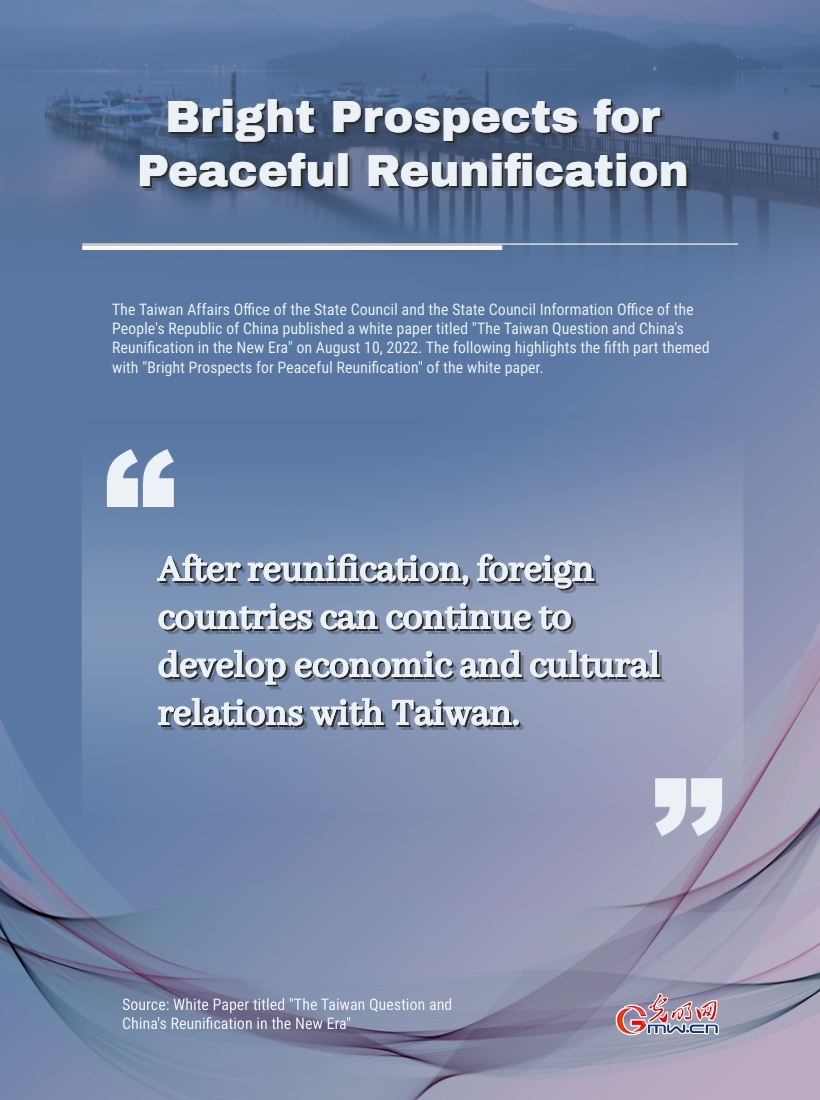 ---- After reunification, foreign countries can continue to develop economic and cultural relations with Taiwan.
Editor: JYZ