The Taiwan Affairs Office of the State Council and the State Council Information Office of the People's Republic of China published a white paper titled "The Taiwan Question and China's Reunification in the New Era" on August 10, 2022. The following highlights the first part themed with "Taiwan Is Part of China - This Is an Indisputable Fact" of the white paper.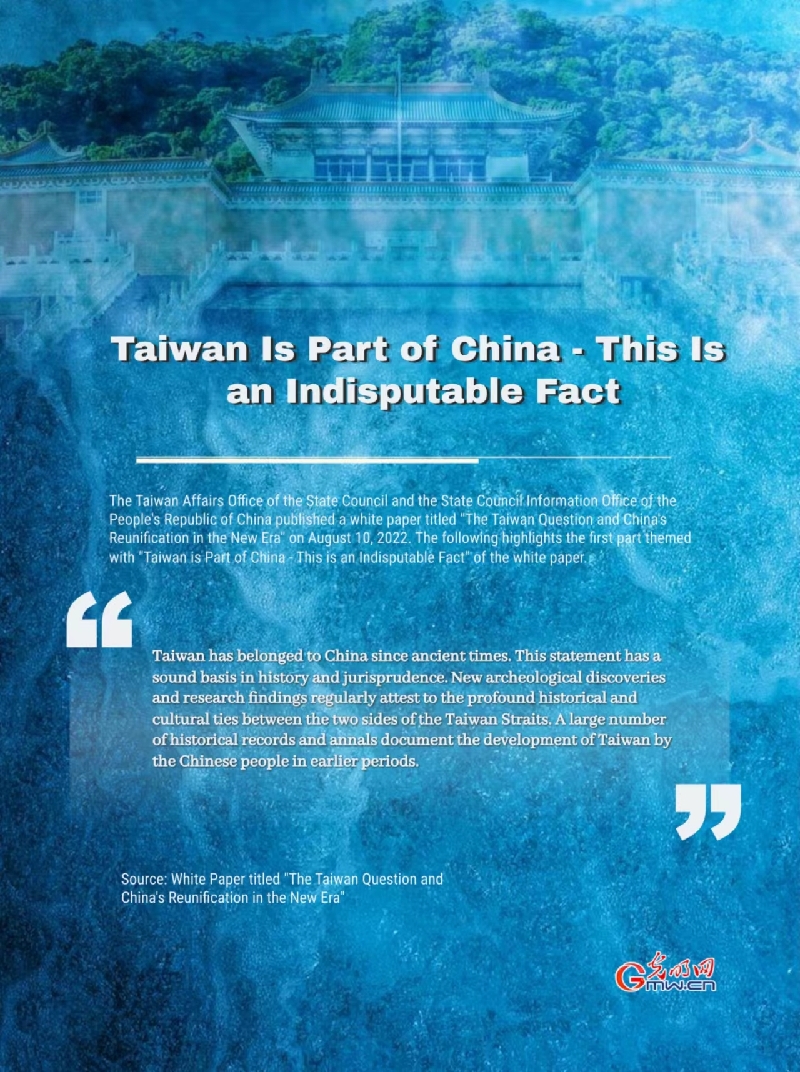 Taiwan has belonged to China since ancient times. This statement has a sound basis in history and jurisprudence. New archeological discoveries and research findings regularly attest to the profound historical and cultural ties between the two sides of the Taiwan Straits. A large number of historical records and annals document the development of Taiwan by the Chinese people in earlier periods.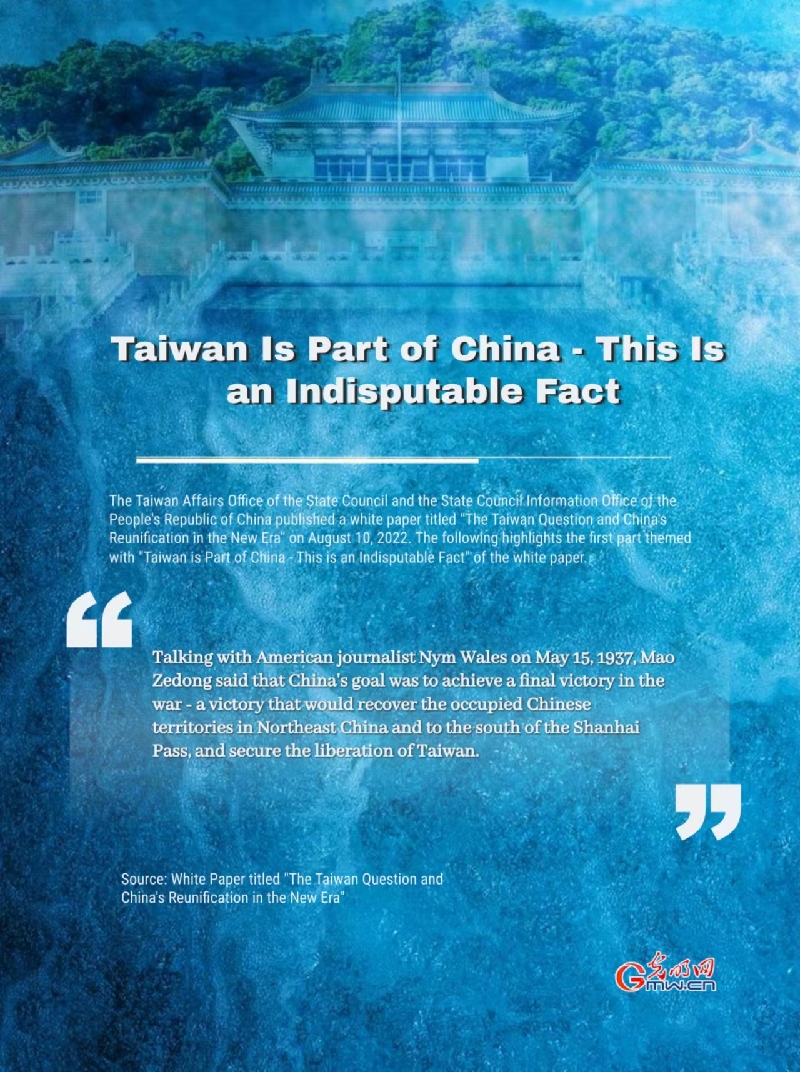 Talking with American journalist Nym Wales on May 15, 1937, Mao Zedong said that China's goal was to achieve a final victory in the war - a victory that would recover the occupied Chinese territories in Northeast China and to the south of the Shanhai Pass, and secure the liberation of Taiwan.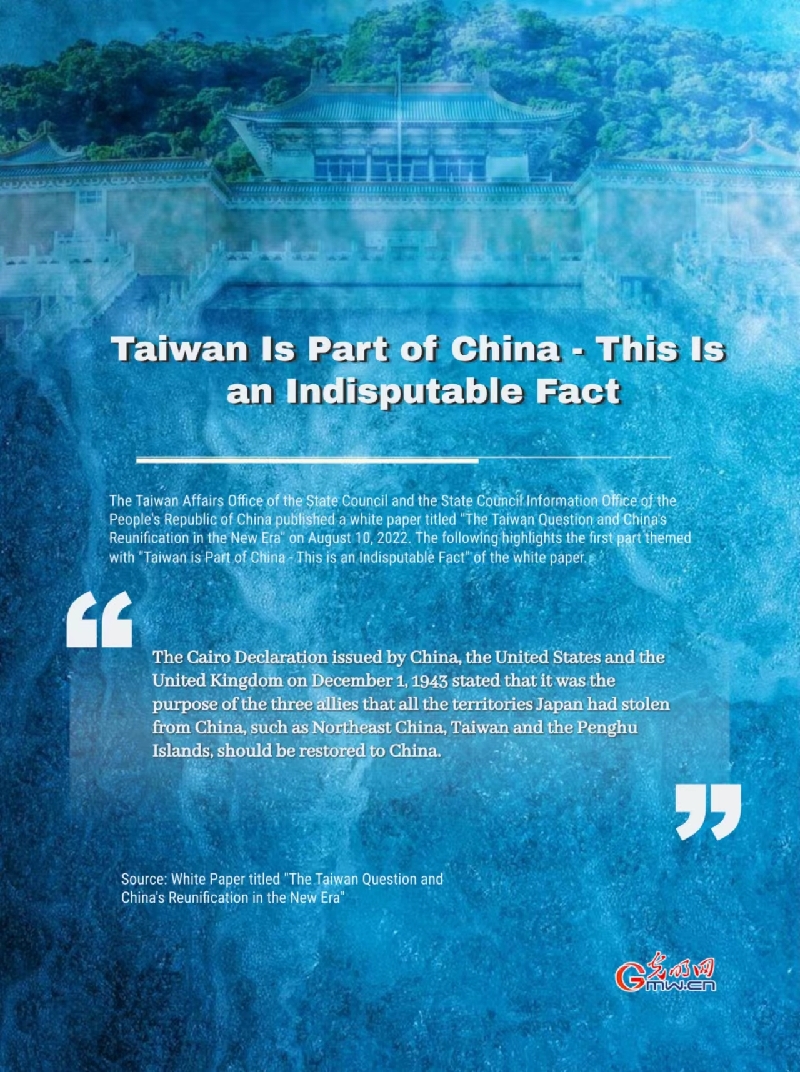 The Cairo Declaration issued by China, the United States and the United Kingdom on December 1, 1943 stated that it was the purpose of the three allies that all the territories Japan had stolen from China, such as Northeast China, Taiwan and the Penghu Islands, should be restored to China.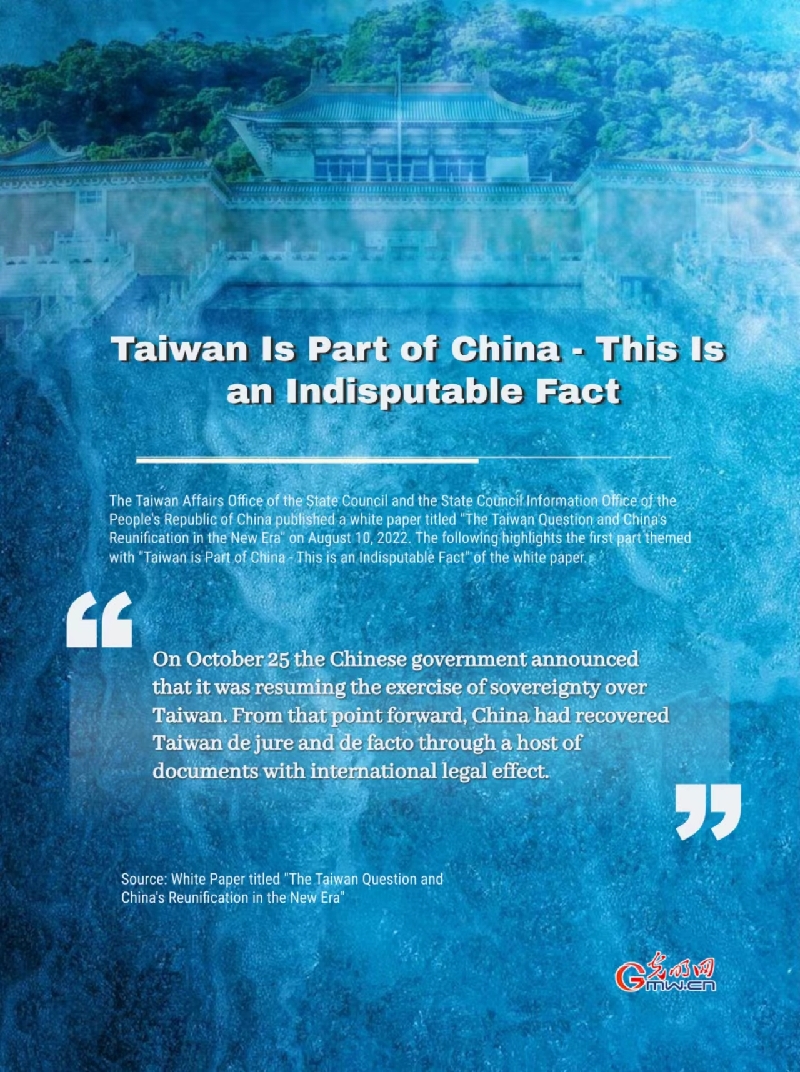 On October 25 the Chinese government announced that it was resuming the exercise of sovereignty over Taiwan. From that point forward, China had recovered Taiwan de jure and de facto through a host of documents with international legal effect.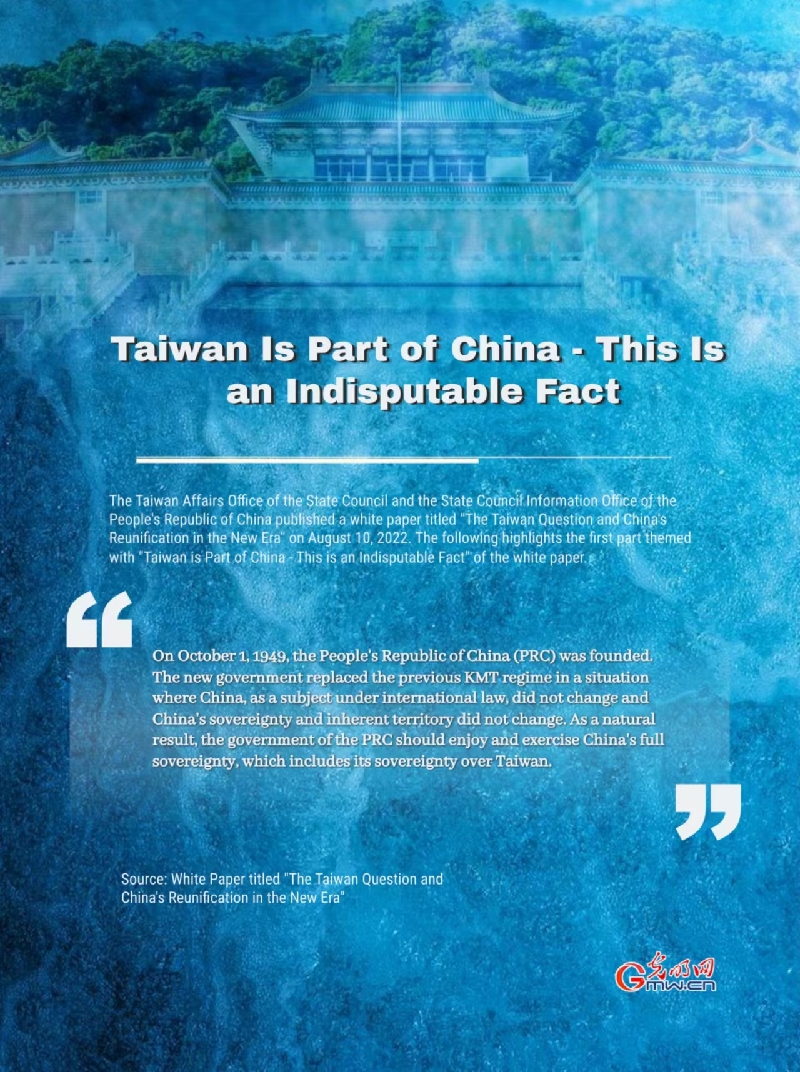 On October 1, 1949, the People's Republic of China (PRC) was founded. The new government replaced the previous KMT regime in a situation where China, as a subject under international law, did not change and China's sovereignty and inherent territory did not change. As a natural result, the government of the PRC should enjoy and exercise China's full sovereignty, which includes its sovereignty over Taiwan.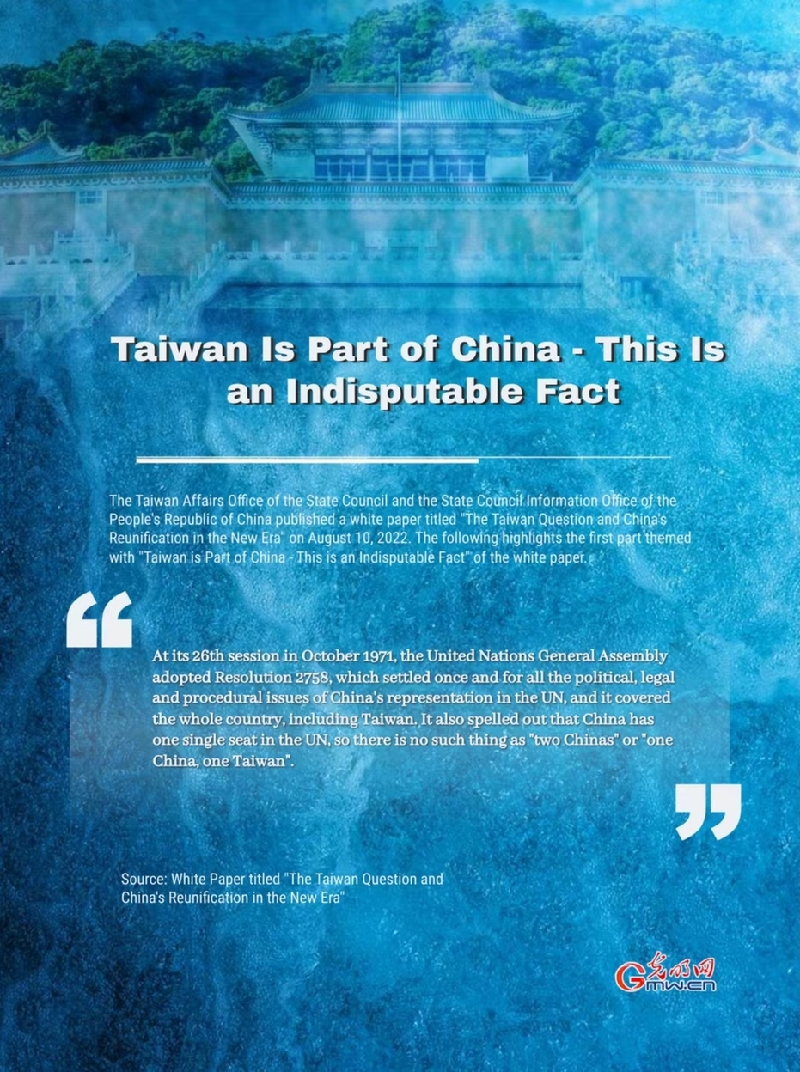 At its 26th session in October 1971, the United Nations General Assembly adopted Resolution 2758, which settled once and for all the political, legal and procedural issues of China's representation in the UN, and it covered the whole country, including Taiwan. It also spelled out that China has one single seat in the UN, so there is no such thing as "two Chinas" or "one China, one Taiwan".
Editor: WJH