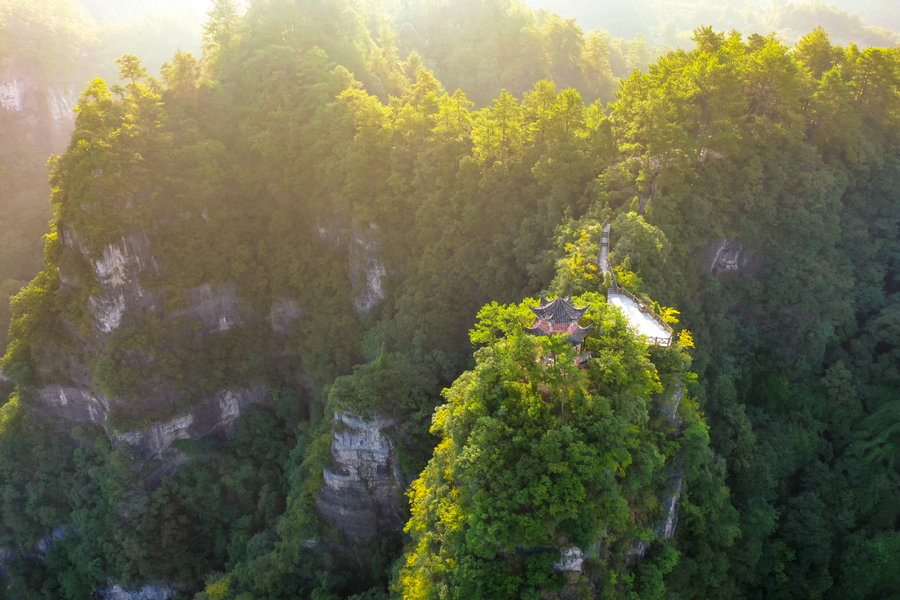 A drone-photo shows the sunlight in the valleys of Yuntai Mountain scenic area on August 7, 2022. [Photo/Xinhua]
Located in northern Shibing county of Southwest China's Guizhou province, Yuntai Mountain is famous for its unique Karst landform and stunning natural scenery.
In 2014, the UNESCO gave Yuntai Mountain a new lease on life by inscribing it on the Natural World Heritage list at the 38th World Heritage Convention held in Doha, Qatar. Guizhou province is now home to four world natural heritage sites, including Yuntai Mountain, Libo Karst, Chishui Danxia, and Fanjing Mountain.
Editor: JYZ