Mr. Jin Liqun, President of the Asian Infrastructure Investment Bank (AIIB), was interviewed by the Belt and Road Ambassador Interview Program, where he discussed many aspects of the AIIB, including providing financial support to member countries during COVID-19, and the goals of AIIB in the next five years.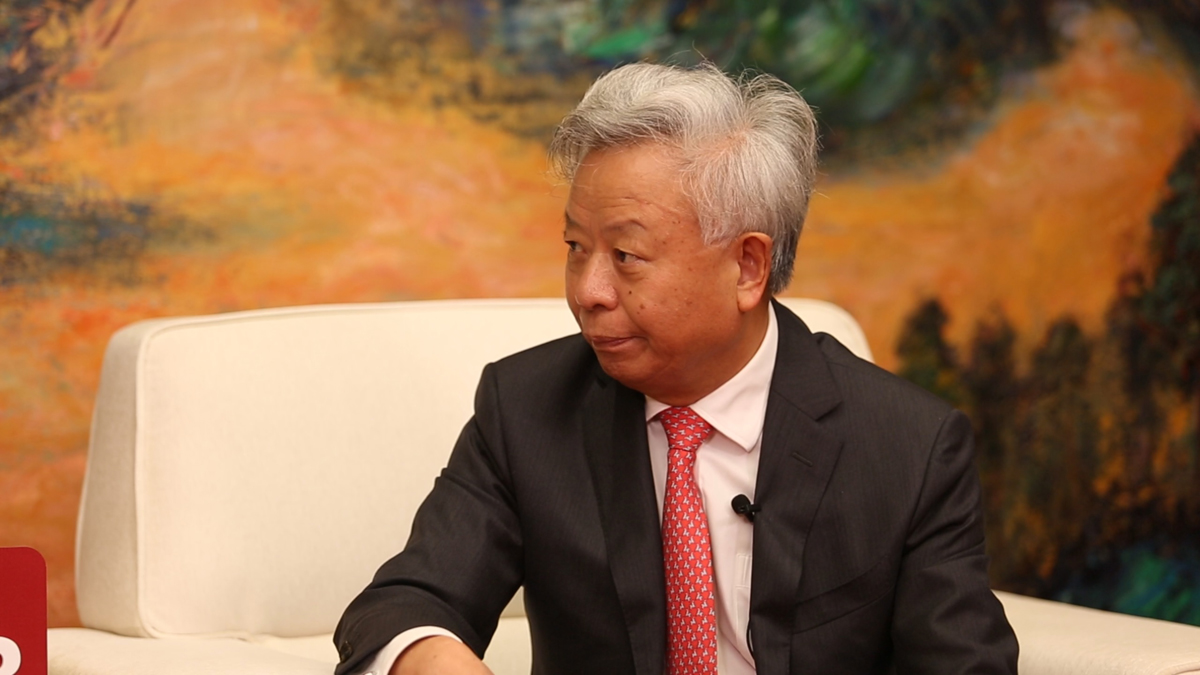 Photo of Jin Liqun, President of the Asian Infrastructure Investment Bank (Photo provided to Guangming Online)
The following are highlights of the conversation.
On providing billions in financial support to member countries during COVID-19
In 2020, we built up a very strong pipeline and provided $9.6 billion for COVID-19 financing. China was the first to get the support from this bank. Immediately after the outbreak of the COVID-19, the management team took a blitz of measures to deal with this pandemic. And we depended on the staff to do their job when they were still scattered all over the world.
On the goals of AIIB for the next 5 years
In a nutshell, we would be financing for climate change and mitigation, to reach 50% of the approved projects by 2025. And we aim at reaching 50% of the financing in private sector development, mobilizing private resources for development by 2030. China has a very ambitious program of achieving the Net Zero, in two steps, 2030 and 2060. And we are also trying to help China to achieve this objective. If China can achieve this, it's hugely important for other developing countries. It's a great inspiration. We also would like to develop our programs improving the health sector in our member countries. No nation is productive unless it is healthy. COVID-19 has brought everyone to understand how important it is to develop a very good, robust health care system, and this is what we are going to do. And so far, we focus very much on Asia. But as we move forward, we need to finance infrastructure projects in Africa, in Latin America. We still have a lot to do to support non-regional members. We often say, Asia cannot expect to sustain itself alone, Asia has to work with the other regions of this world. And this is also our mission.
On the role as president of AIIB for the next 5 years
My role as the president, and Chairman of the Board will remain the same: to manage the bank by high standards. I will forget about any achievements we made together, I will just focus on improving on what we have achieved. I always keep in mind that I am a Chinese. I just want to show China is capable of creating and leading a major institution. And if I do well, I think people will have confidence in this institution moving forward.
On representing your country when working in multilateral institutions
In China, we often say, people must be politically reliable and professionally competent. Politically reliable means anyone must be patriotic, they should love their own country, and they should try their very best to serve their own country. But if people work in the multilateral development institutions, the best way for them to serve their own country is through serving this institution. For instance, we as Chinese working here, only by doing a good job in supporting the developing countries, could they hopefully serve China. Because they would be recognized as qualified professionals, as Chinese. So, when they are respected by their high performance, China enjoys the respect. So, when it comes to multilateral institutions, they should always keep in their mind, you are a national of your country. So, what you do is very, very important, not simply for yourself, but also for your country. We should keep my country in my heart, but I should look forward to the whole world.
Editor: JYZ