China's science and technology sector has witnessed historic, holistic and structural — changes over the past decade.
Over the past decade, China's scientific research level and its overall strength in sci-tech disciplines have been greatly enhanced, with some disciplines reaching internationally leading levels. And much self-developed advanced equipment and many self-developed systems have been put into use, effectively promoting the rapid industrial upgrade.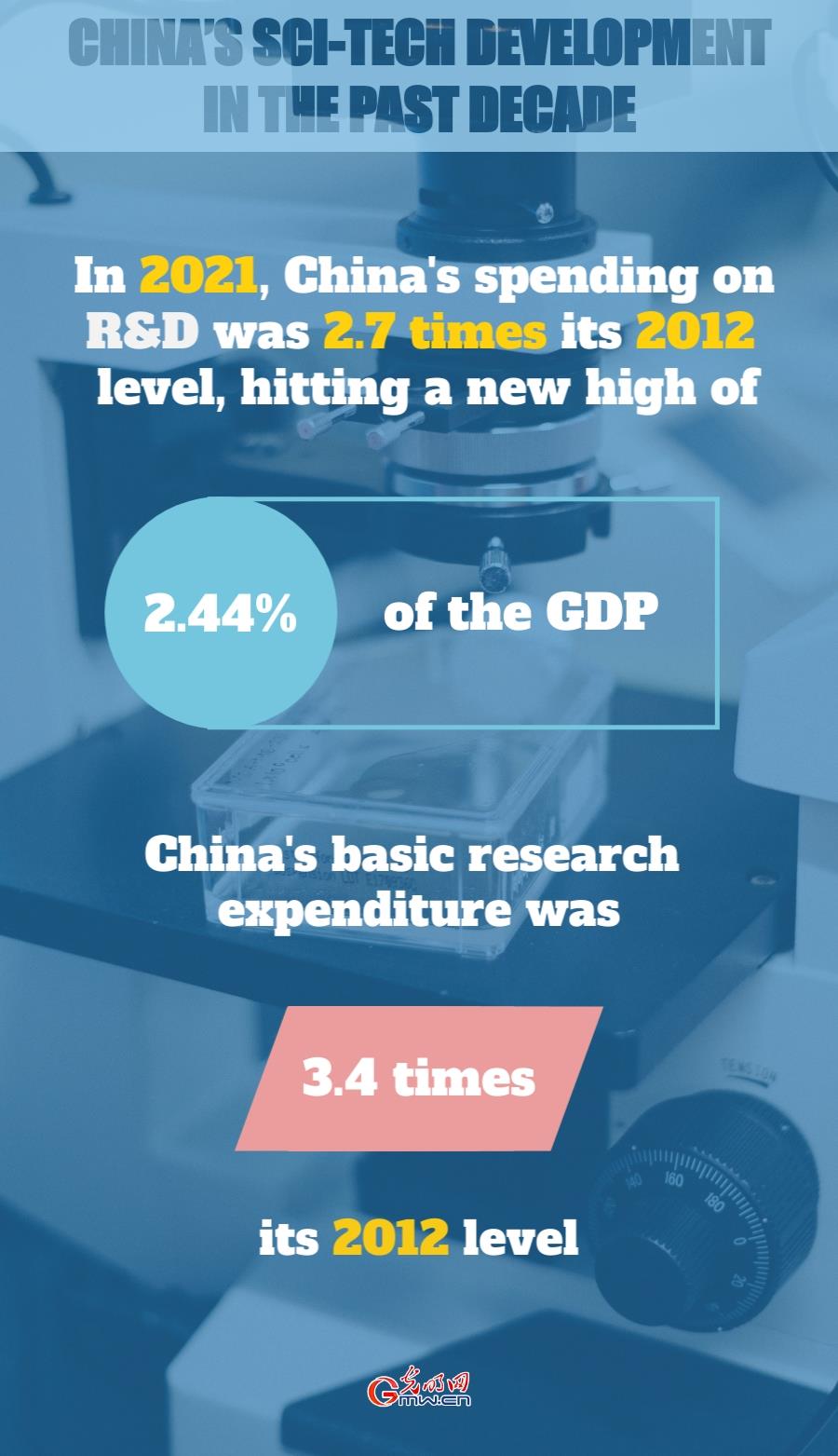 In 2021, China's spending on R&D was 2.7 times its 2012 level, hitting a new high of 2.44 percent of its GDP, and its basic research expenditure was 3.4 times its 2012 level.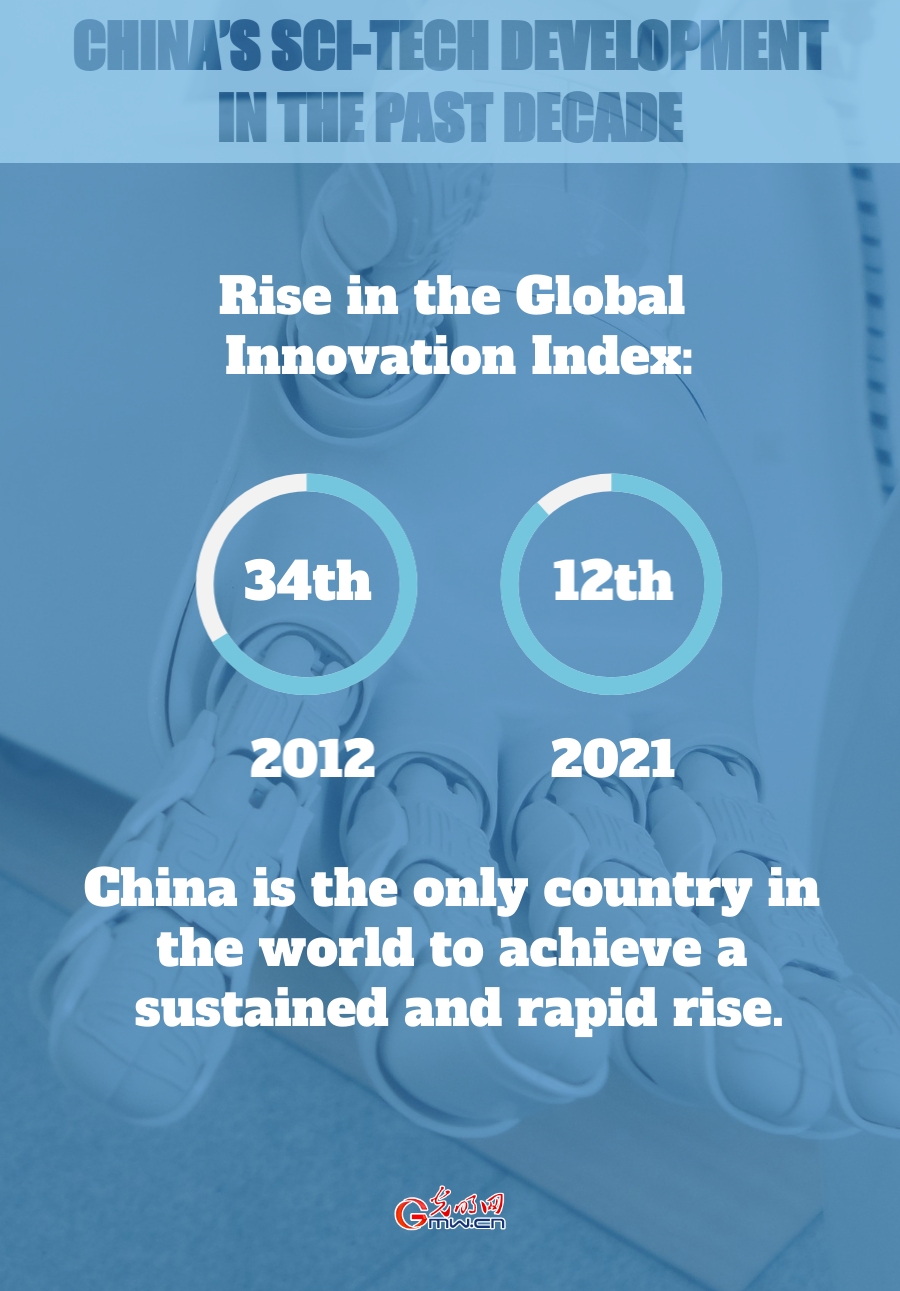 China rose to 12th on the Global Innovation Index 2021, up from the 34th in 2012, making it the only country in the world to achieve a sustained and rapid rise.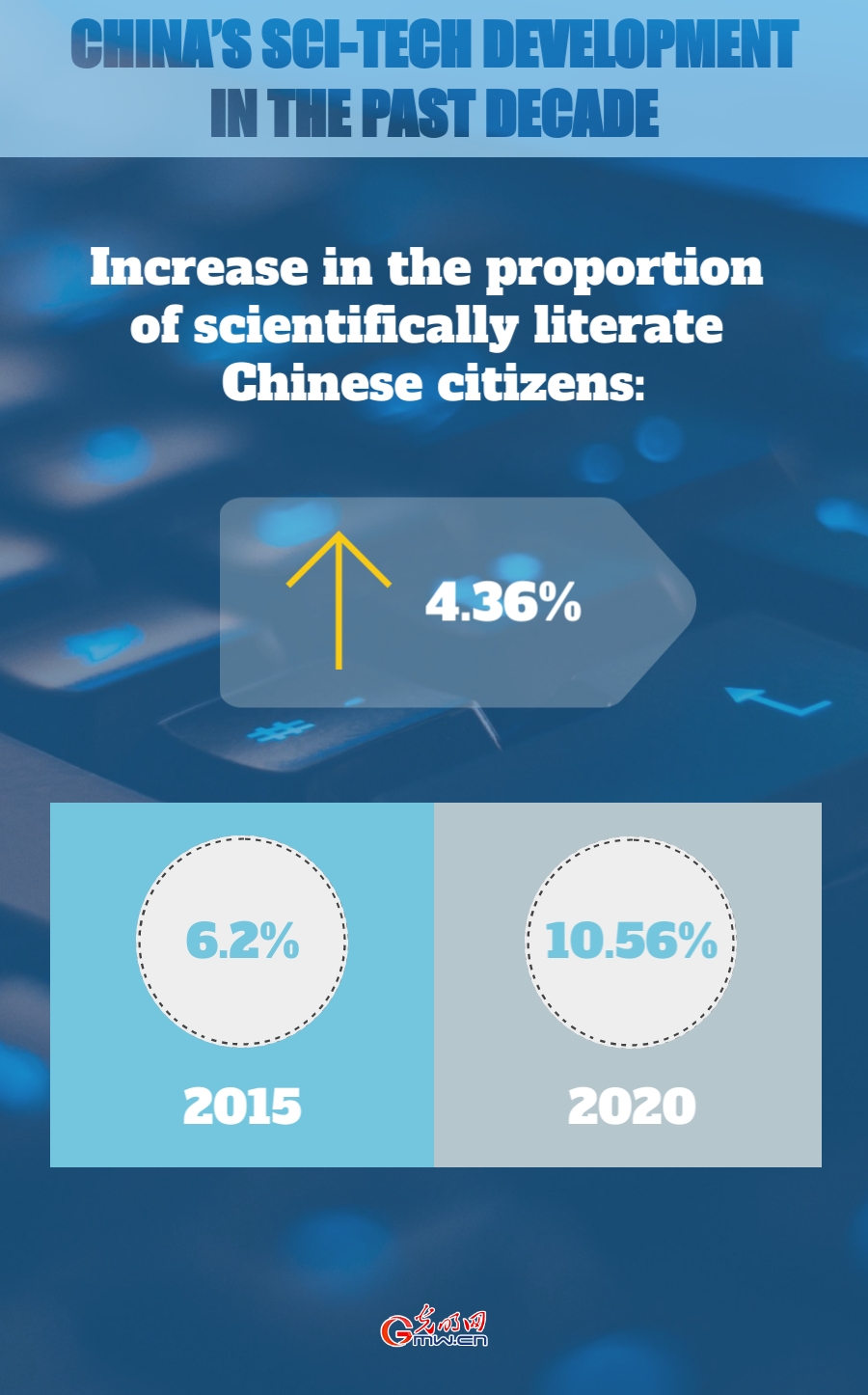 The proportion of scientifically literate Chinese citizens has increased to 10.56 percent in 2020, up by 4.36 percentage points from 2015.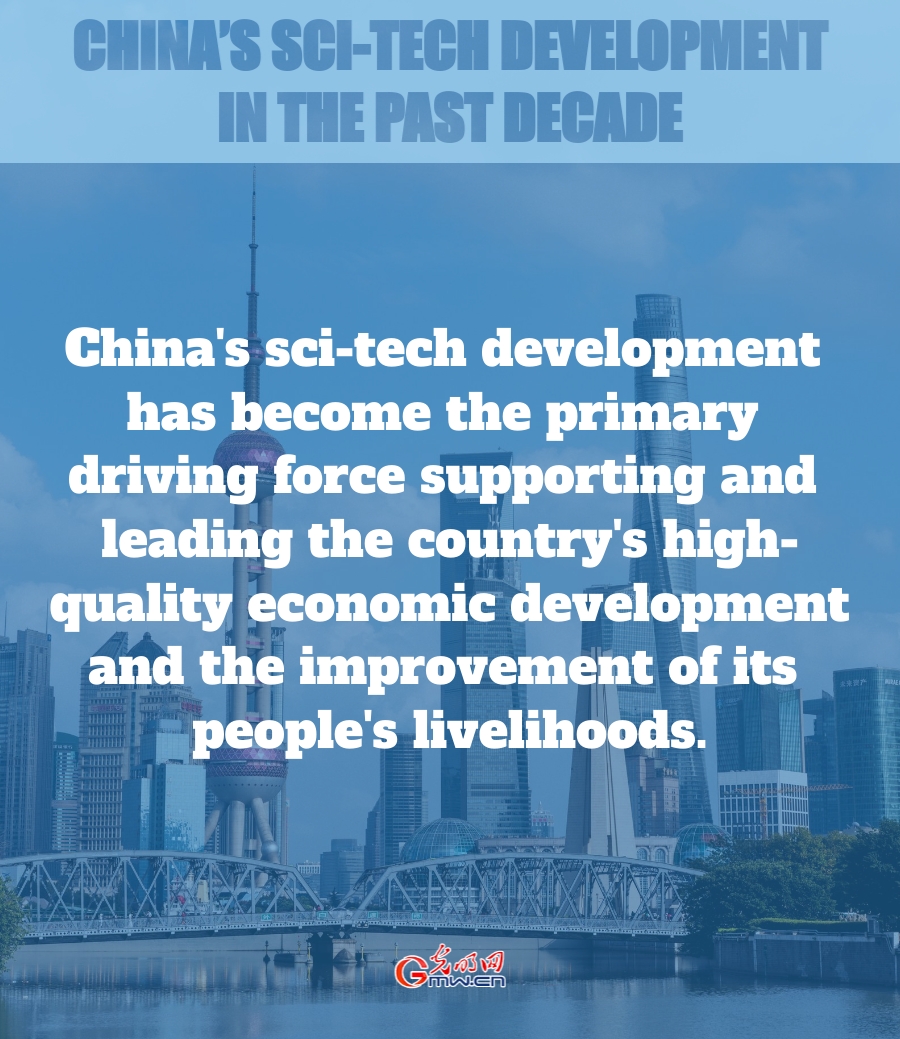 China's sci-tech development has become the primary driving force supporting and leading the country's high-quality economic development and the improvement of its people's livelihoods.
Editor: JYZ