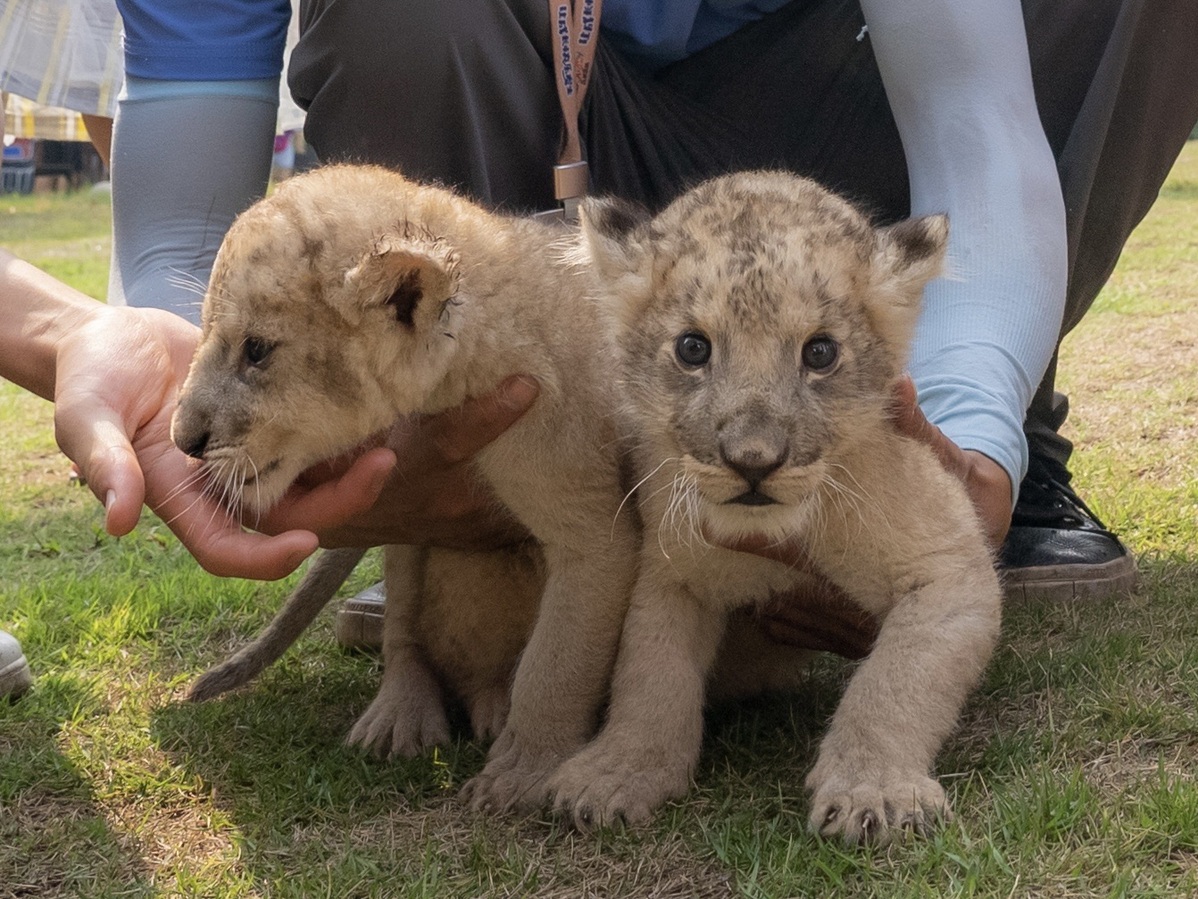 Zookeepers interact with the two African lion cubs in Chongqing. [Photo by Wang Chengjie/For chinadaily.com.cn]
Two African lion cubs abandoned by their mother shortly after birth are now in good health.
The female cubs — named Rourou and Tuantuan by online fans — were born in Chongqing Locajoy Theme Park in the city's Yongchuan district last month. The mother, who is an older lion, had refused to feed her offspring. The hungry twins were rushed to the rescue and breeding center of the park and were fed by staff members.
The cubs' weight has doubled, from 3 kilograms to 6 kg, keeper Shen Wei said.
Editor: JYZ