Xi Jinping on Sunday pledged to improve the people's wellbeing and raise quality of life at the opening session of the 20th National Congress of the Communist Party of China (CPC).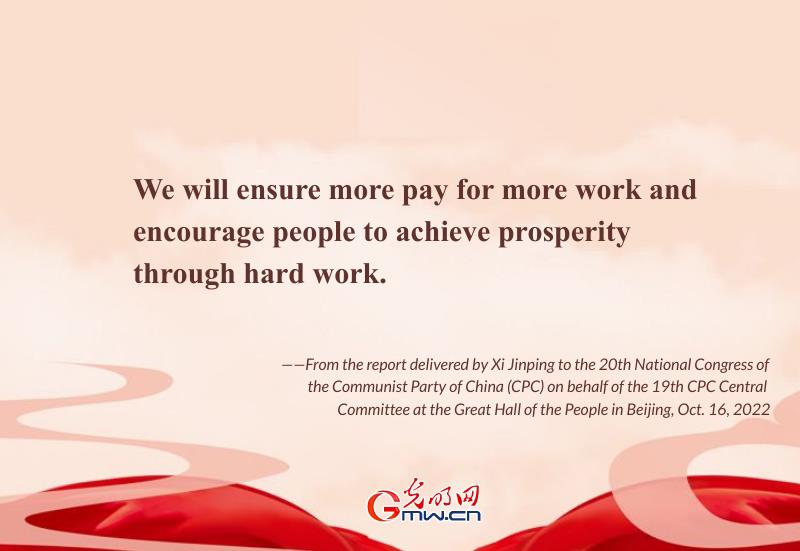 -- We will ensure more pay for more work and encourage people to achieve prosperity through hard work.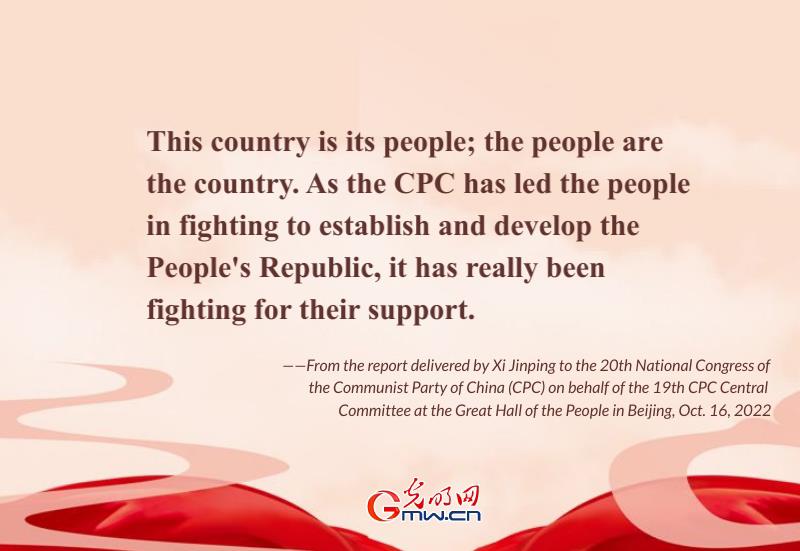 -- This country is its people; the people are the country. As the CPC has led the people in fighting to establish and develop the People's Republic, it has really been fighting for their support.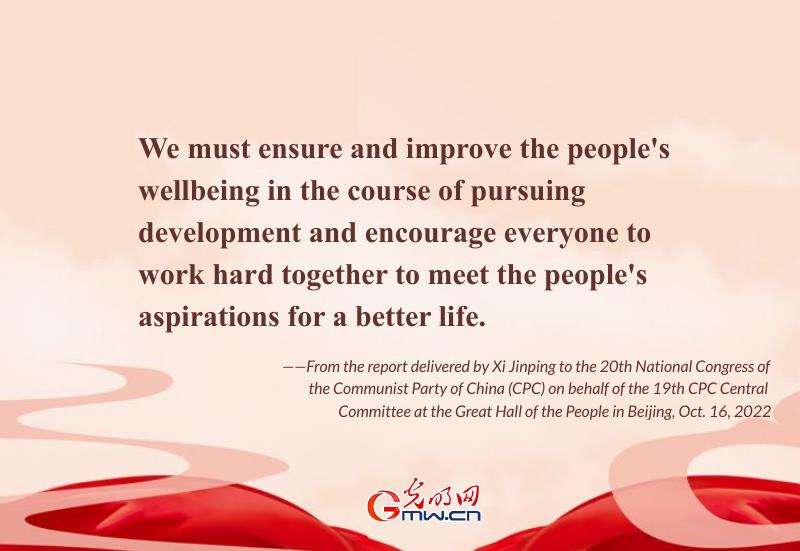 -- We must ensure and improve the people's wellbeing in the course of pursuing development and encourage everyone to work hard together to meet the people's aspirations for a better life.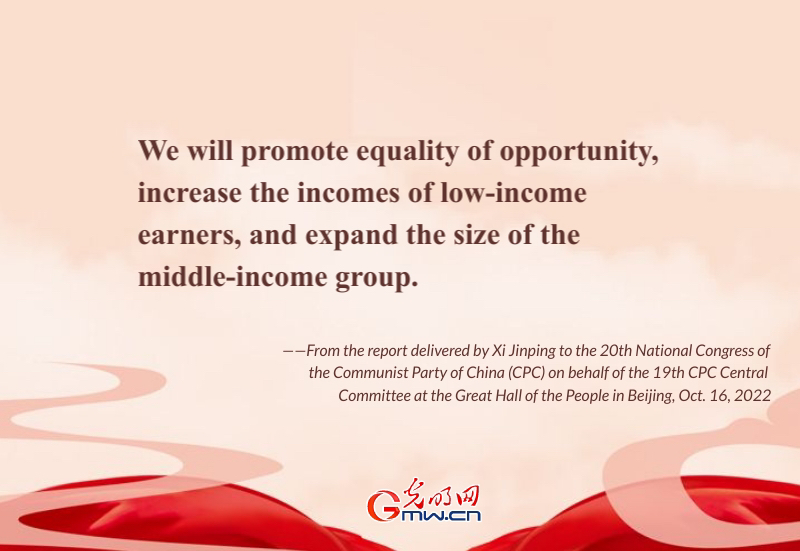 -- We will promote equality of opportunity, increase the incomes of low-income earners, and expand the size of the middle-income group.
Editor: WJH