Xi Jinping delivered a report to the 20th National Congress of the Communist Party of China (CPC) on behalf of the 19th CPC Central Committee at the Great Hall of the People in Beijing, capital of China, Oct. 16, 2022.
In his report, Xi called for advancing the Beautiful China Initiative at the opening session of the 20th National Congress of the Communist Party of China on Sunday.
Xi demanded a holistic and systematic approach to the conservation and improvement of mountains, waters, forests, farmlands, grasslands, and deserts.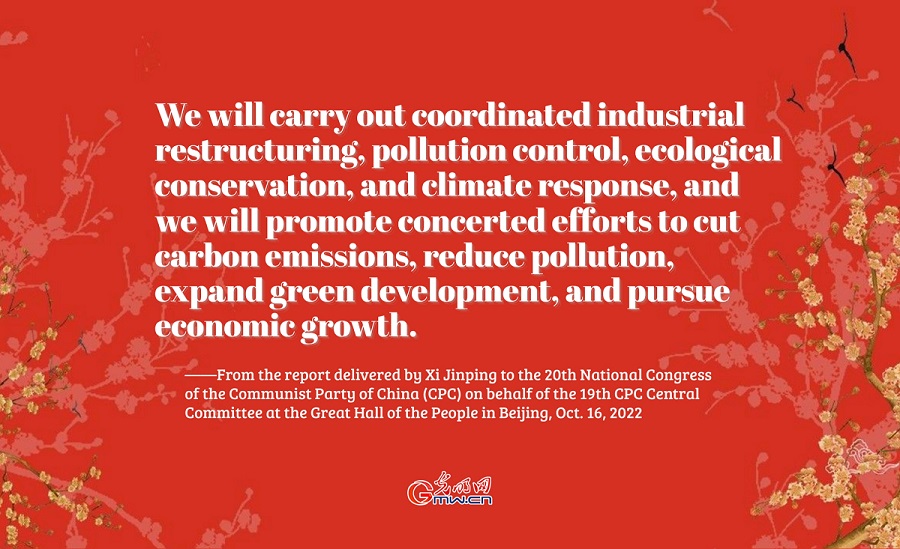 "We will carry out coordinated industrial restructuring, pollution control, ecological conservation, and climate response, and we will promote concerted efforts to cut carbon emissions, reduce pollution, expand green development, and pursue economic growth," he said.
Xi pledged to generally eliminate serious air pollution, as well as black, malodorous water bodies in cities. Prevention and control of soil contamination at the source will be strengthened.
China will work actively and prudently toward the goals of reaching peak carbon emissions and carbon neutrality, Xi said.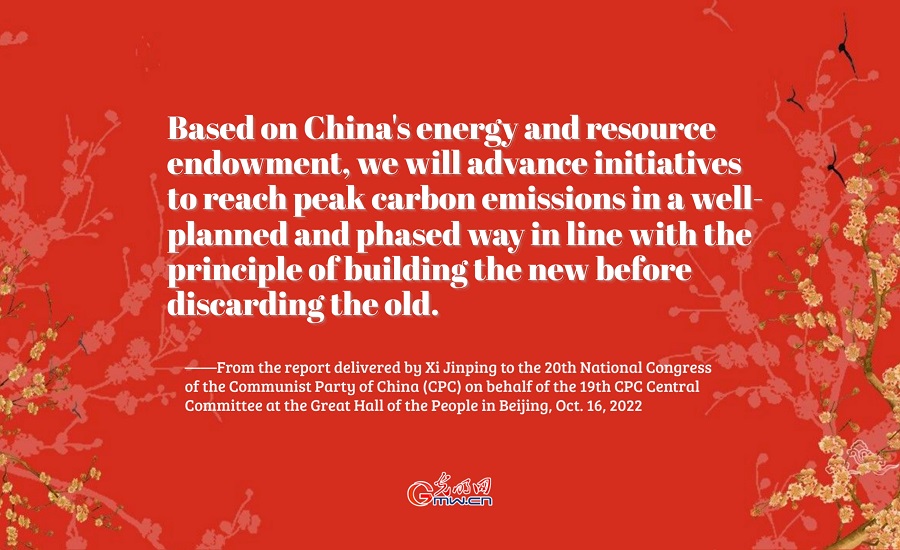 "Based on China's energy and resource endowment, we will advance initiatives to reach peak carbon emissions in a well-planned and phased way in line with the principle of building the new before discarding the old," Xi said.
Editor: WXY