Xi Jinping delivered a report to the 20th National Congress of the Communist Party of China (CPC) on behalf of the 19th CPC Central Committee at the Great Hall of the People in Beijing, capital of China, Oct. 16, 2022. Xi stressed upholding and improving the policy of One Country, Two Systems.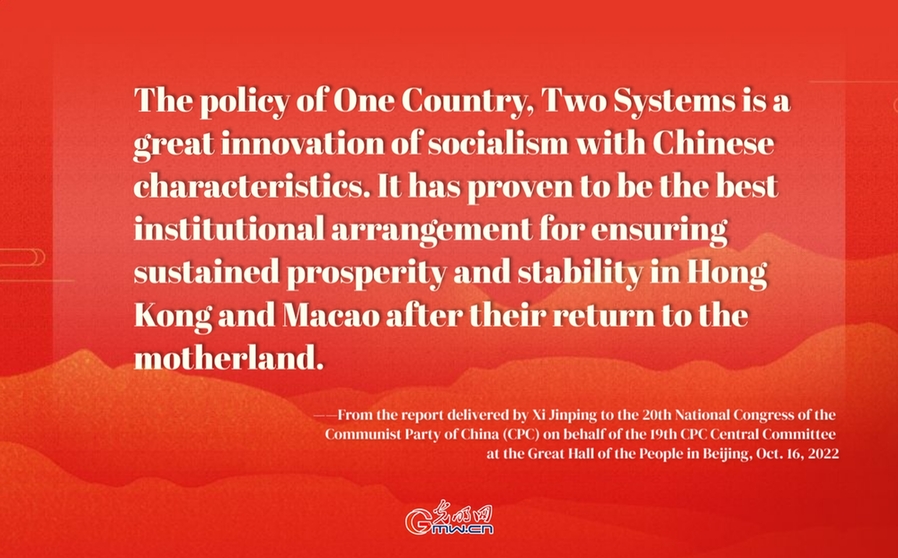 "The policy of One Country, Two Systems is a great innovation of socialism with Chinese characteristics. It has proven to be the best institutional arrangement for ensuring sustained prosperity and stability in Hong Kong and Macao after their return to the motherland," Xi said in a report at the opening session of the 20th National Congress of the Communist Party of China.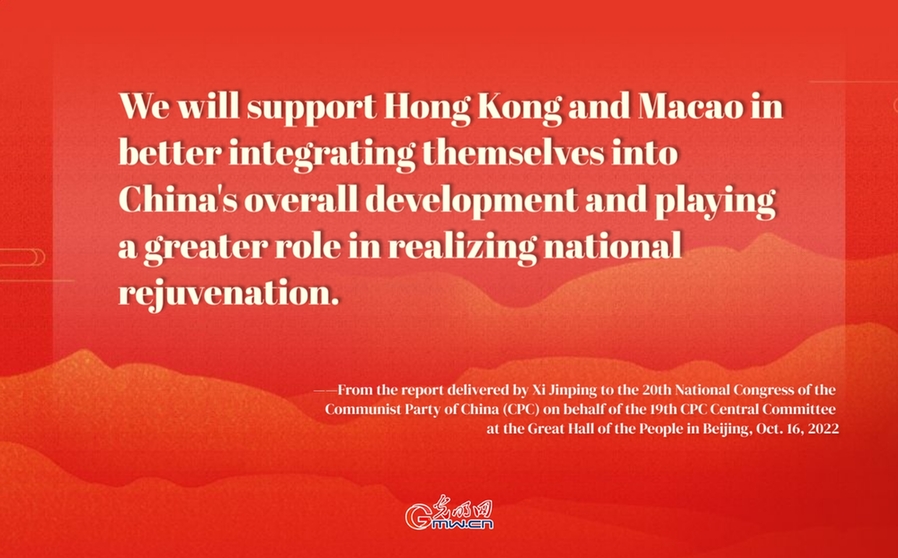 "We will support Hong Kong and Macao in better integrating themselves into China's overall development and playing a greater role in realizing national rejuvenation," he said.
Xi noted that CPC will implement its overall policy for resolving the Taiwan question in the new era, and unswervingly advance the cause of national reunification.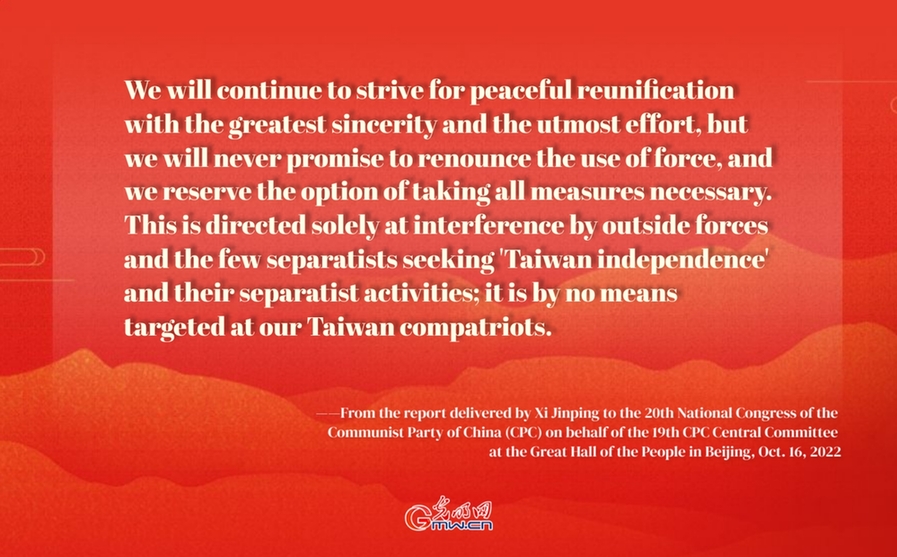 "We will continue to strive for peaceful reunification with the greatest sincerity and the utmost effort, but we will never promise to renounce the use of force, and we reserve the option of taking all measures necessary. This is directed solely at interference by outside forces and the few separatists seeking 'Taiwan independence' and their separatist activities; it is by no means targeted at our Taiwan compatriots," he said.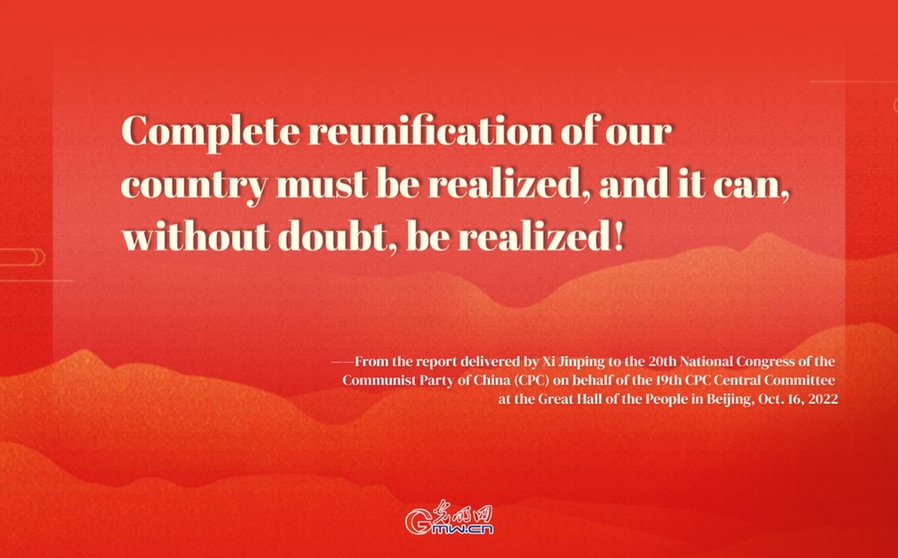 "Complete reunification of our country must be realized, and it can, without doubt, be realized!" he said.
Editor: GSY