"We say that China changes at China speed," Harvey Dzodin, senior fellow of the Center for China & Globalization, said in an exclusive interview with Guangming Online. Having lived in China for more than 20 years, Dzodin has seen the country change dramatically under the leadership of the Communist Party. Rapid construction of city subway systems, speedy expansion of the high-speed rail network, the poverty reduction miracle... these are all vivid examples showcasing 'China speed', according to Dzodin.
Why does this happen? "It only could come with a planning and foresight and capable leadership from the top of the Communist Party of China down to the leaders of the smallest village or a township," Dzodin pointed out.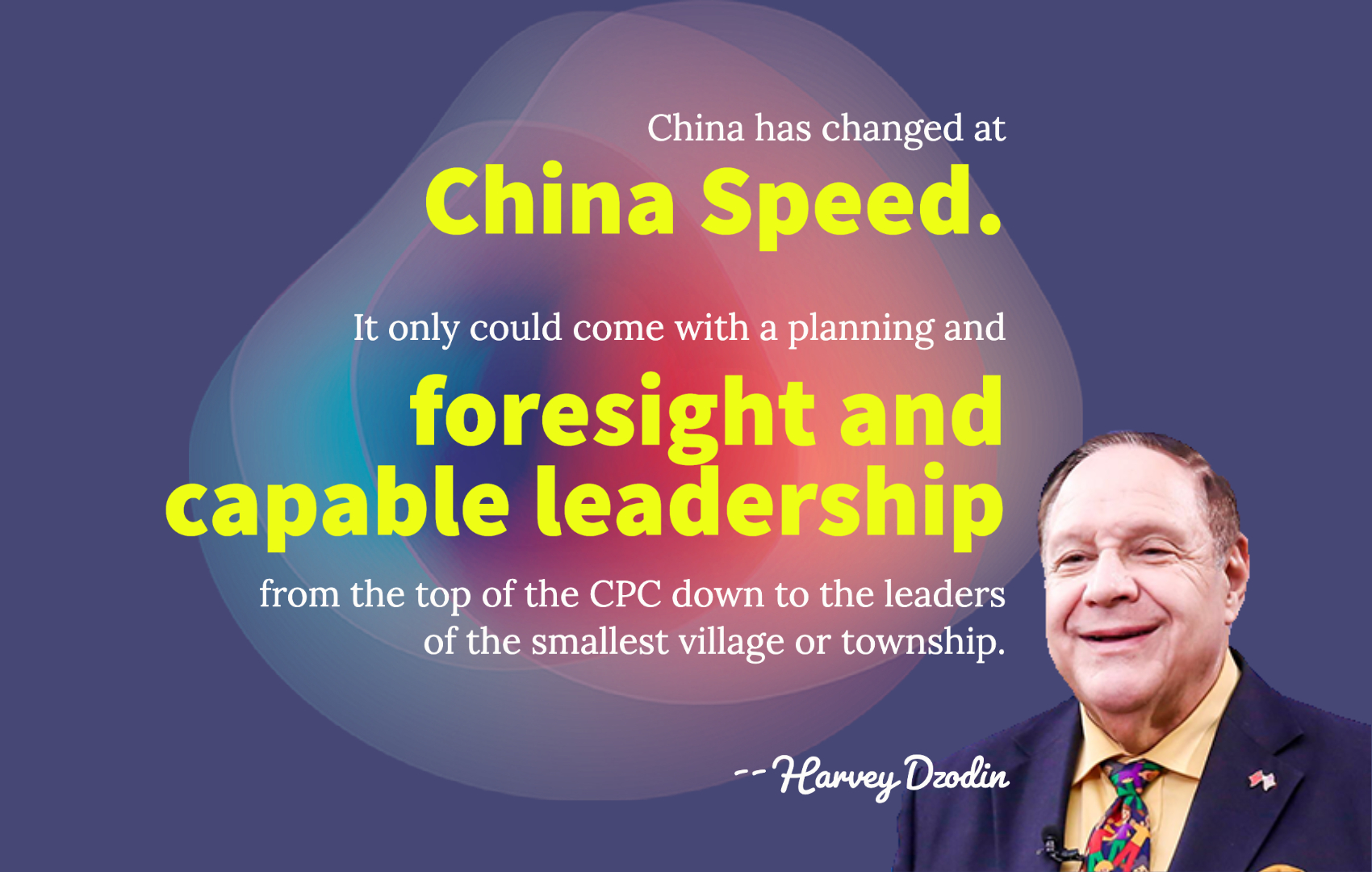 "The Chinese government model is a model that works," said Dzodin. Mentioning the whole process democracy and the Five-year Plan, together with a highly developed human resources component and an oversight function, he believed these all are elements ensuring that the Chinese government led by CPC can truly serve its people.
This explains why CPC can led Chinese people met their age-old dream of building a moderately prosperous society in all respects - nearly 100 million rural people were lifted out of extreme poverty, people's been living a healthier, richer, and more fulfilling life, and China's strength in economy and technology, comprehensive national strength have jumped to a new height.
"People have seen their lives changed overnight in one generation, maybe for some in two generations, from abject poverty to a kind of life that their ancestors, even their grandparents or great grandparents, could never, ever have imagined," Dzodin said, "Even more so, the best is yet to come."

Editor: ZAD