A signed article by Chinese President Xi Jinping was published on the Saudi newspaper Al Riyadh, as he is paying a state visit to Saudi Arabia in the Saudi capital Riyadh, December 8, 2022.
The English version of the article is titled with "Carrying Forward Our Millennia-old Friendship and Jointly Creating a Better Future". Here is the highlight.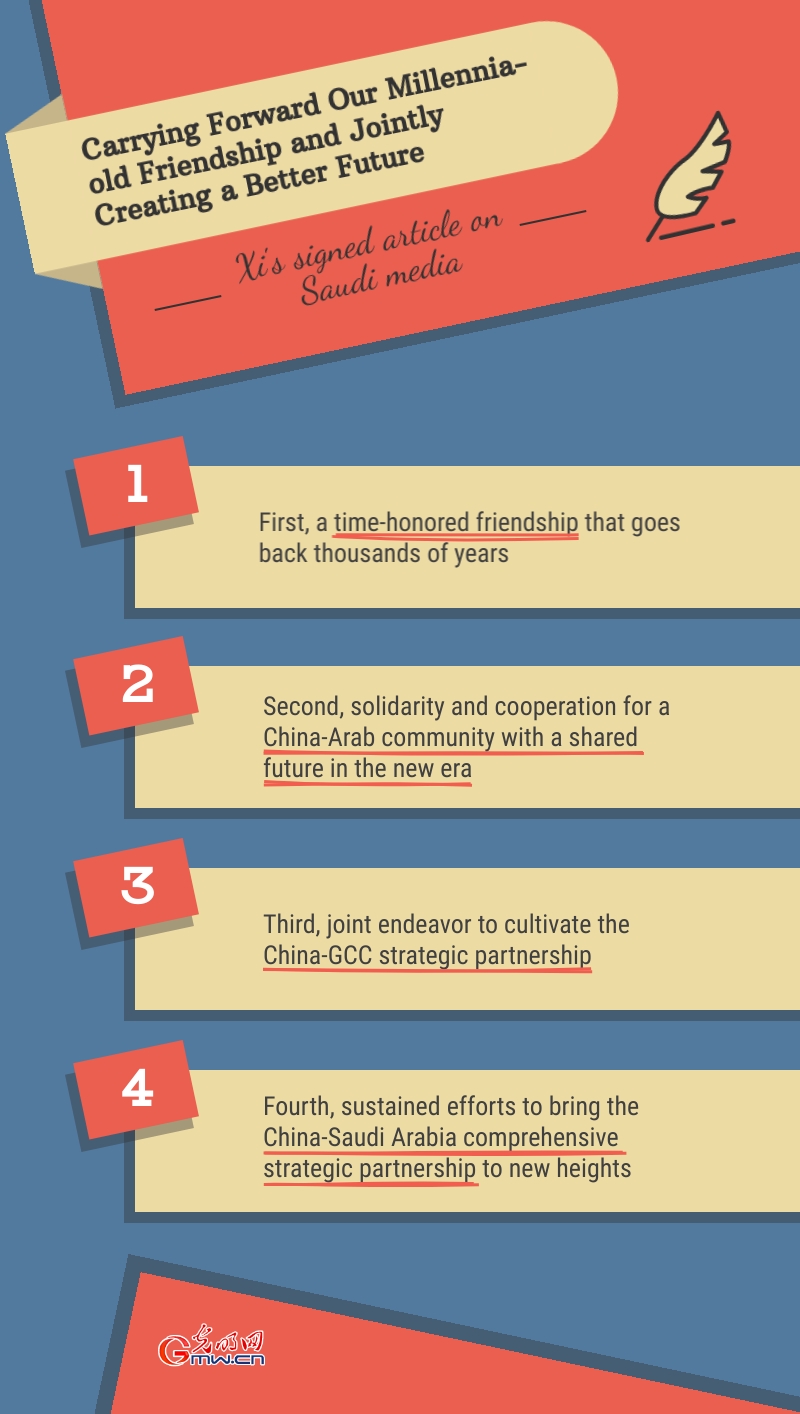 "The world is now undergoing momentous changes unseen in a century," Xi noted. "China will work with Arab states to carry forward the traditional friendship and jointly build a China-Arab community with a shared future in the new era."
"As a staunch force for world peace and common development, China will stay committed to providing new opportunities for Arab states and all other countries in the world through its own development, and work with our Arab brothers to carry forward the traditional friendship and create a better future together," Xi wrote.

Editor: WXY