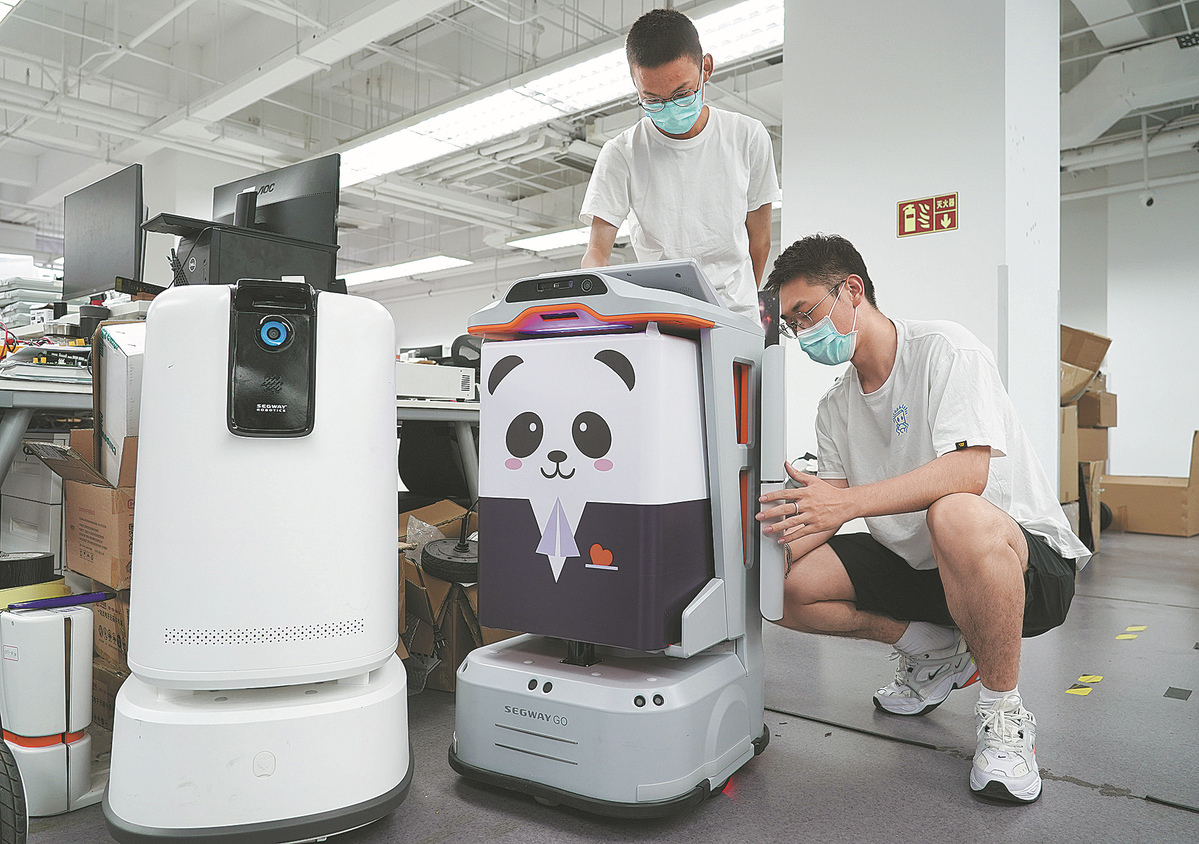 Workers at a company in Beijing's Zhongguancun Science Park test a robot. REN CHAO/XINHUA
With the aim of serving as the national science and technology innovation center, the capital has cultivated a number of national strategic scientific and technological forces, including national laboratories and new R&D institutions. It has also made several high-level achievements in the fields of quantum information, artificial intelligence, blockchain, brain science, gene editing and cell therapy.
Beijing surpassed London for the first time to rank third globally in innovation, according to the Global Innovation Hub Index 2022 jointly released on Dec 19 by the Center for Industrial Development and Environmental Governance at Tsinghua University and Nature Research. In addition, the Guangdong-Hong Kong-Macao Greater Bay Area and Shanghai ranked sixth and 10th, respectively.
According to the report, competition among regional science and innovation ecology centers has deepened. For example, cities in the US have ample scientific and technological talent resources, and also an advantage in knowledge creation, openness and cooperation, and innovation support.
Europe has its advantages in public services and innovation culture.
Cities in Asia have seen outstanding performances at scientific research institutions and on scientific infrastructure, and are pushing the international innovation landscape toward multipolarity and green, low-carbon development.
In China, key cities for innovation have performed well, evidenced by the fact that five of them have been listed in the top 20 in terms of scientific infrastructure and research institutions, while Beijing ranks first globally for scientific infrastructure.
China has also seen outstanding performances in green, low-carbon development.
Eight Chinese cities are among the top 10 for such development, and Beijing ranks first globally for renewable energy technology and cooperation networks.
Although Beijing is the top city globally for scientific research output, according to the Nature Index, Shanghai is quickly catching up. It overtook the Boston Metropolitan Area and the San Francisco Bay Area in the US to claim third spot in this year's Science Cities analysis.
Editor: JYZ