Chinese President Xi Jinping delivered a New Year address on Saturday evening in Beijing to ring in 2023, and extended best wishes to all for the new year.
Noting that China has entered a new phase of COVID response, Xi called for an extra effort from the people to pull through. "Perseverance and solidarity mean victory," he said.
Here are the highlights of his address: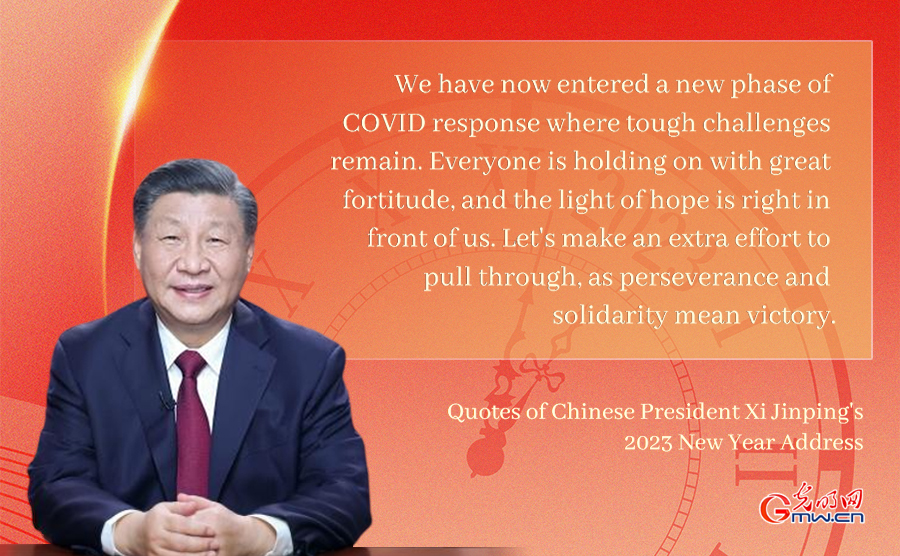 -- We have now entered a new phase of COVID response where tough challenges remain. Everyone is holding on with great fortitude, and the light of hope is right in front of us. Let's make an extra effort to pull through, as perseverance and solidarity mean victory.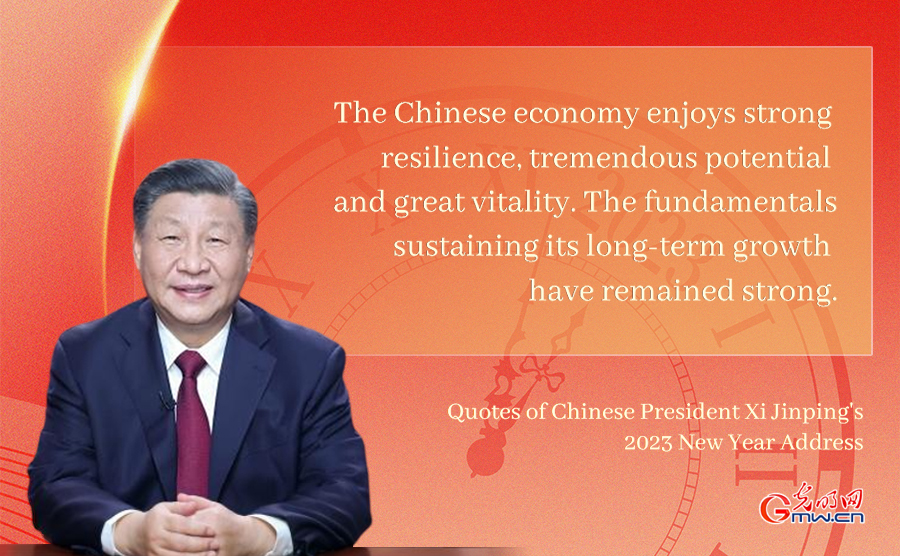 -- The Chinese economy enjoys strong resilience, tremendous potential and great vitality. The fundamentals sustaining its long-term growth have remained strong.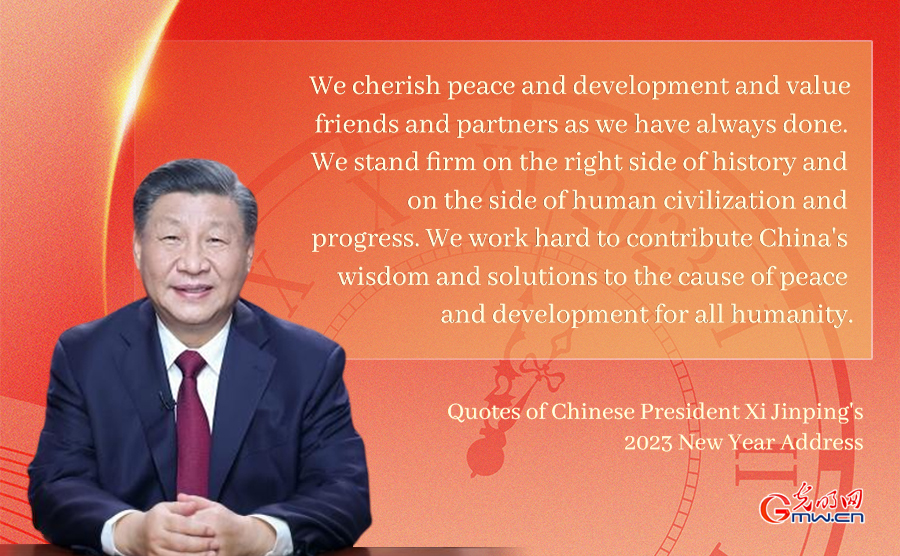 -- We cherish peace and development and value friends and partners as we have always done. We stand firm on the right side of history and on the side of human civilization and progress. We work hard to contribute China's wisdom and solutions to the cause of peace and development for all humanity.
-- Long as the journey is, we will reach our destination if we stay the course; difficult as the task is, we will get the job done if we keep working at it.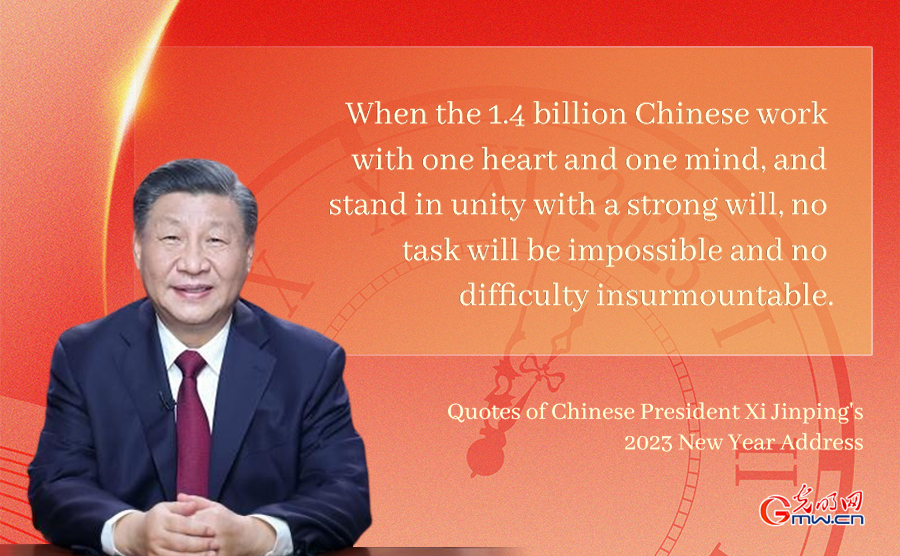 -- When the 1.4 billion Chinese work with one heart and one mind, and stand in unity with a strong will, no task will be impossible and no difficulty insurmountable.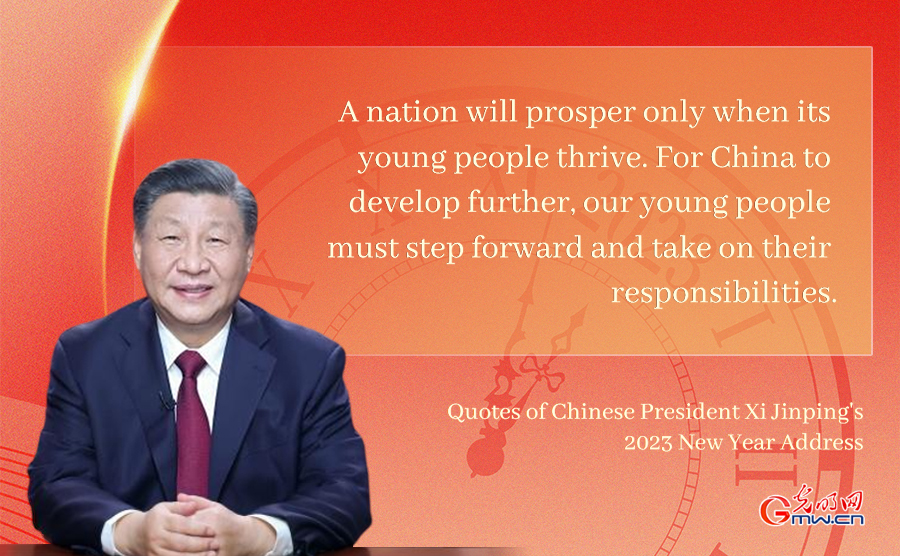 -- A nation will prosper only when its young people thrive. For China to develop further, our young people must step forward and take on their responsibilities.
Editor: GSY