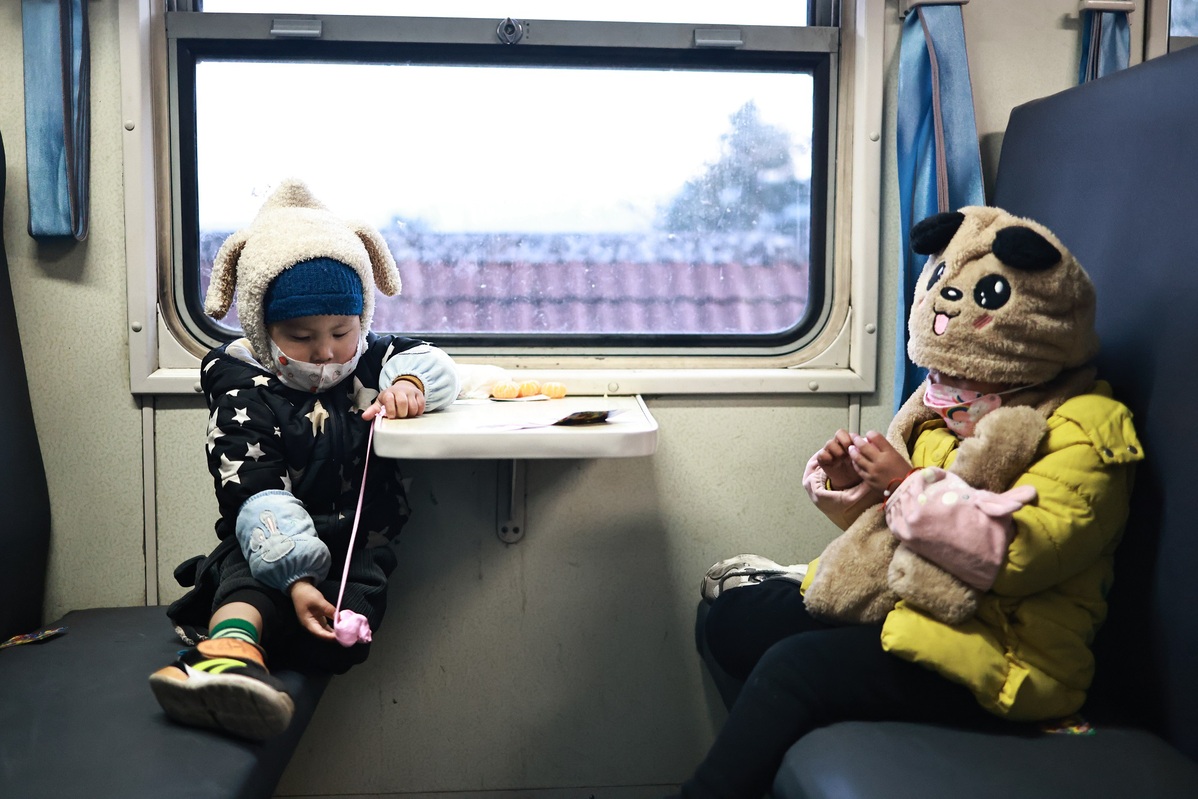 A photo shows two kids playing in their seats on the No 5633 train, Jan 10, 2023. [Photo by Su Zhigang/Provided to chinadaily.com.cn]
The No 5633 train on the Puxiong-Panzhihua route stretches for 353 kilometers and has a speed of no more than 40 km per hour. It stops at 27 stations along the way, of which 21 are located within the Liangshan Mountain.
The price of train tickets has not increased for many years, and the minimum cost is only 2 yuan ($0.30).
Farmers along the line transport agricultural and animal products by this train, and take them from remote villages with inconvenient transportation to nearby counties for sale.
In order to better serve the passengers, the railway department specifically renovated the train, removing two rows of seats in each carriage and adding extra space for transporting livestock, agricultural products and large pieces of luggage.
Editor: JYZ