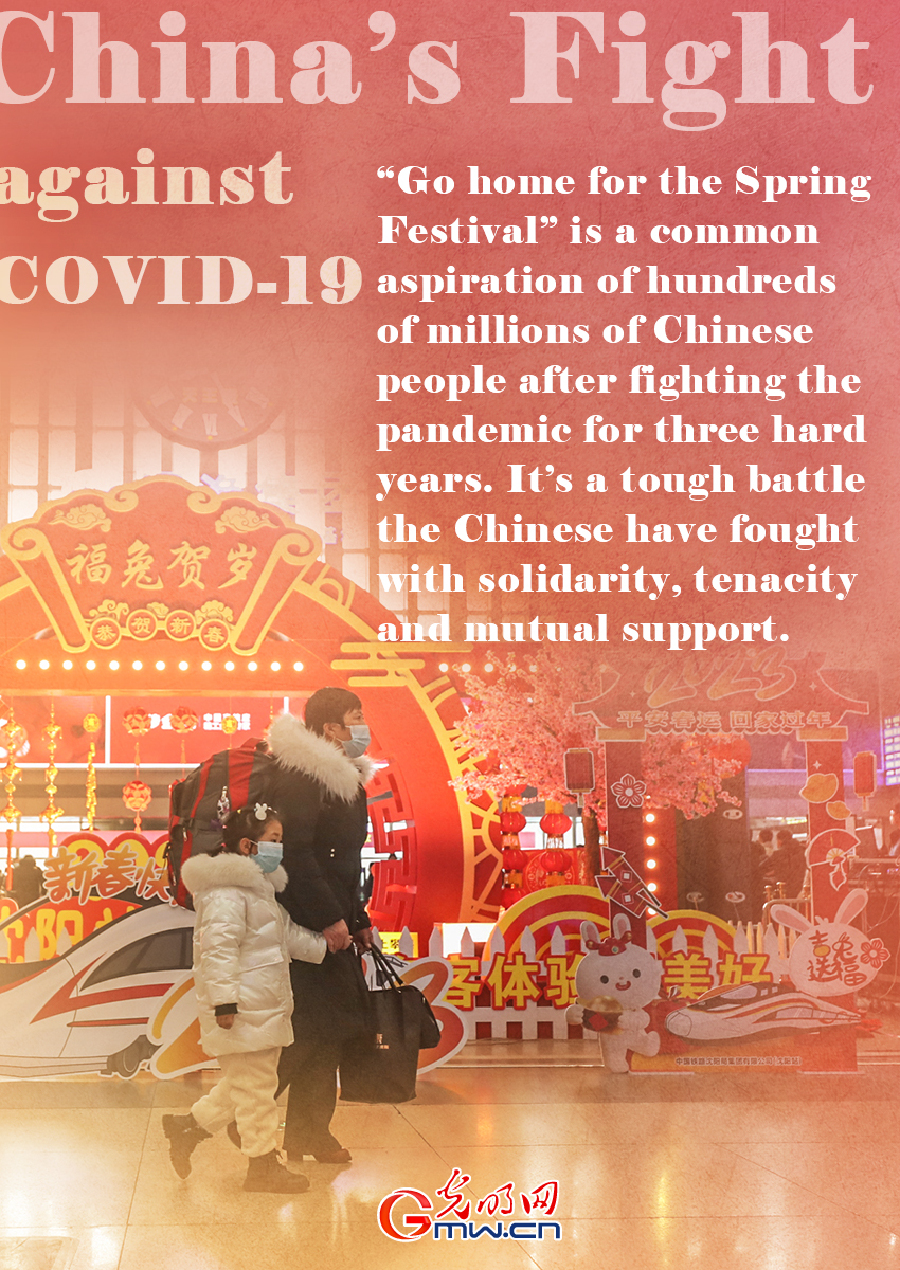 - "Go home for the Spring Festival" is a common aspiration of hundreds of millions of Chinese people after fighting the pandemic for three hard years. It's a tough battle the Chinese have fought with solidarity, tenacity and mutual support.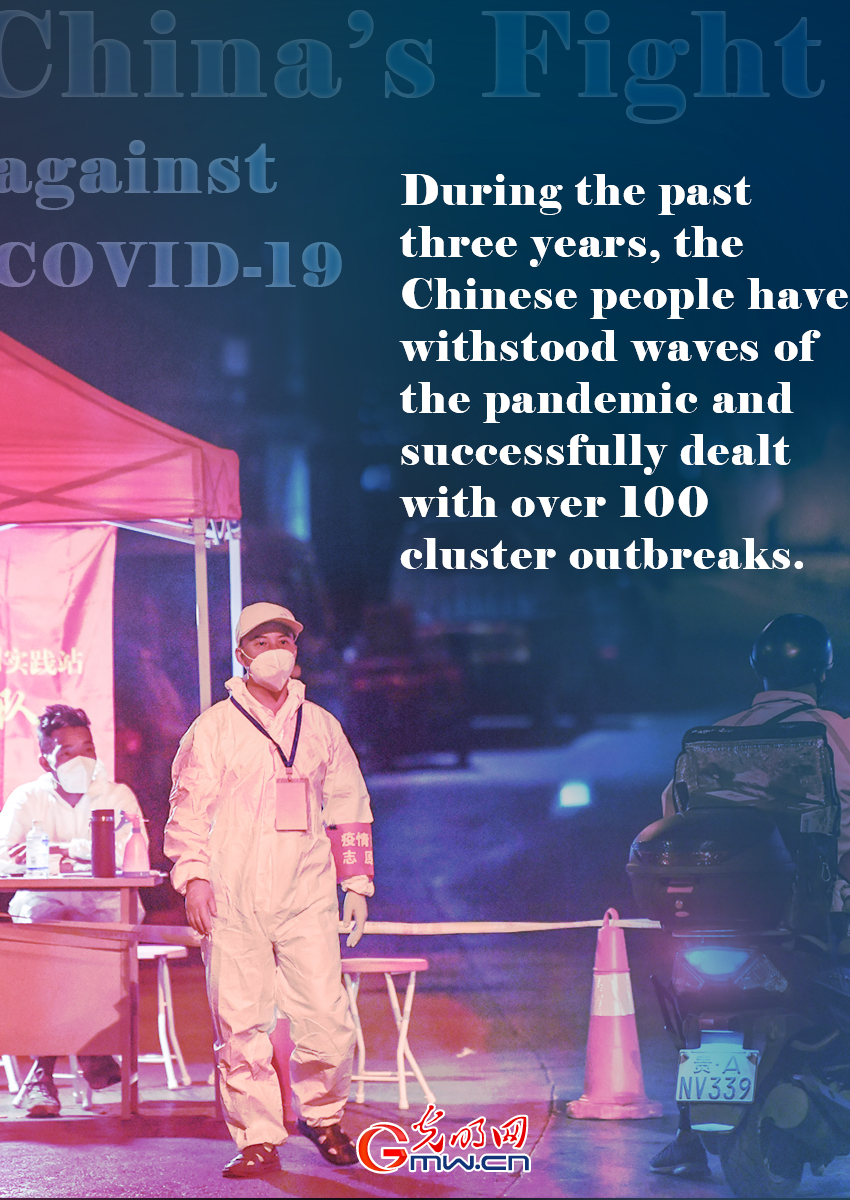 - During the past three years, the Chinese people have withstood waves of the pandemic and successfully dealt with over 100 cluster outbreaks.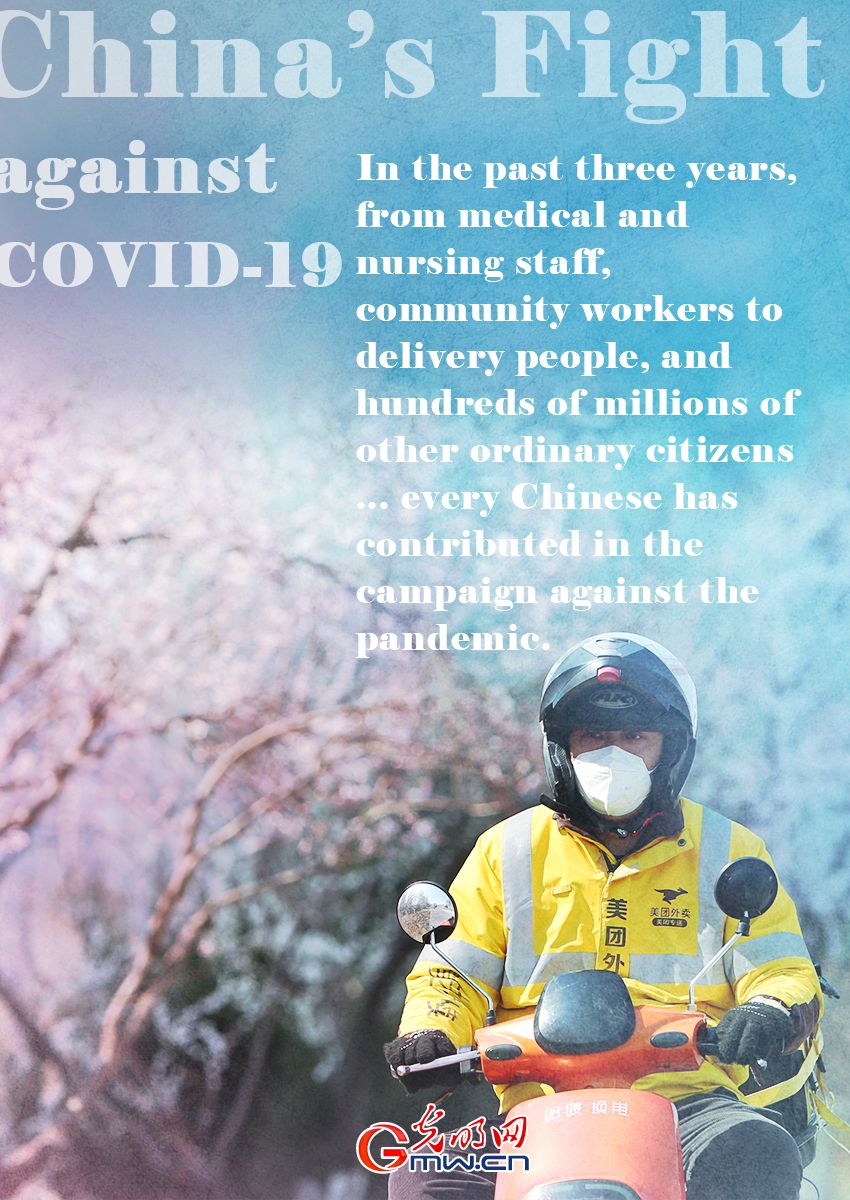 - In the past three years, from medical and nursing staff, community workers to delivery people, and hundreds of millions of other ordinary citizens ... every Chinese has contributed in the campaign against the pandemic.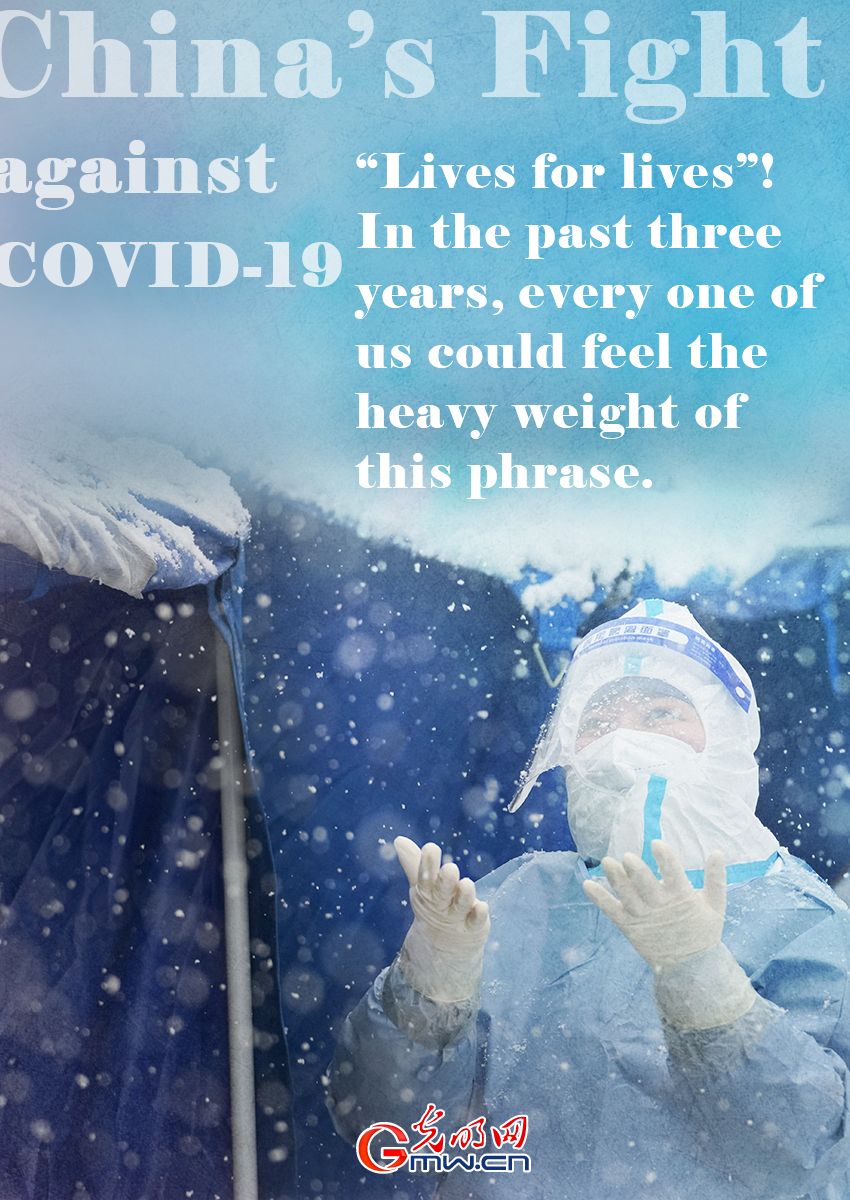 - "Lives for lives"! In the past three years, every one of us could feel the heavy weight of this phrase.
Editor: WXL