Xu Furong, head nurse of the ICU Ward of Hunan Provincial People's Hospital, has been working as a nurse for 14 years.
In early 2020, when Hubei was hit the hardest by Covid, she volunteered to join the third batch of the medical assistance team in Hunan to support Huanggang of Hubei Province. During her 42 days in Huanggang, Xu and her colleagues saved 49 patients from critical situations, achieving also the target of zero infections among medical workers and zero death among patients.
By Xu's creed, one must step up to plate when it is the call of the people and the country at a challenging time.
After returning from Huanggang, Xu Furong put on her white gown again and embarked on a journey to fight the virus in Africa. As a nursing expert, she took care of patients and briefed their situation to the expert team, with whom she worked hand in hand in training local medical workers in Africa.
Within one month, the medical team from China travelled 30,000 kilometers and seven time zones across the northern and southern hemispheres, drafted and submitted to two African countries the National Proposal for Covid-19 Containment, which was hailed by Zimbabwean officials as a life-saving document, and the Prime Minister of Equatorial Guinea said that the Chinese medical team had brought a ray of hope to his country. Xu Furong and her teammates demonstrated the responsibility of China as a big country with real actions on the ground.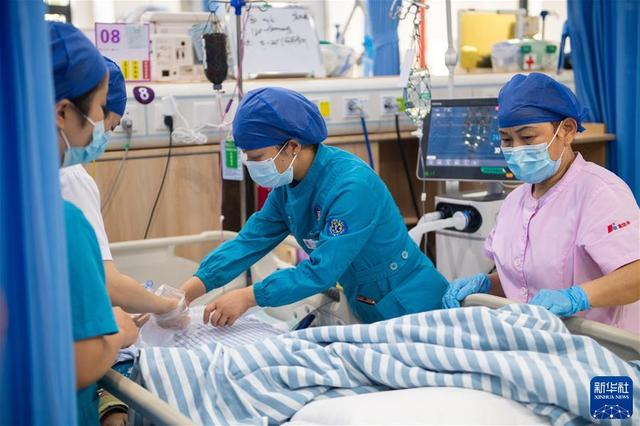 Xu Furong taking care of patients at the ICU at Hunan People's Hospital.(Xinhua)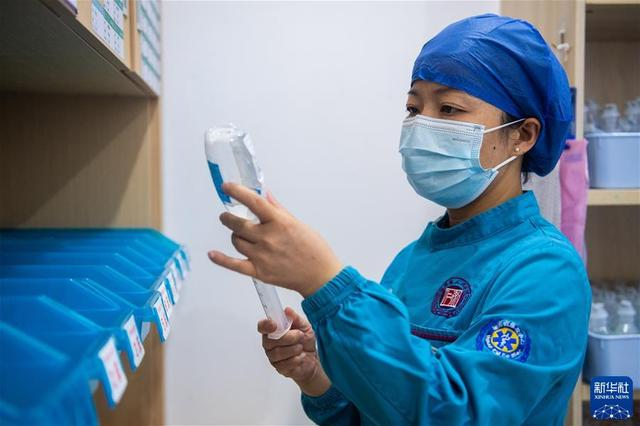 Xu Furong filling doctor's prescriptions(Xinhua)
Editor: WJH