At 7:00 a.m., Xie Yanjie and her colleagues arrived at the Chunhua Street site of the Tianjin Emergency Treatment Center. For the next nearly 15 hours, she worked with three colleagues on the same shift, shuttling through the streets and alleys of the city to transfer every patient with acute and critical conditions to the hospital.
An ambulance must be dispatched within 90 seconds after receiving the call. ED doctors would also call the patient's family to understand the situation better. "I'd instruct the family on the phone to briefly handle the situation, and the anxiety on the other end of the phone only urged us to go faster." Xie Yanjie said. When on emergency duty, doctor Xie and nurse Chen Yan would bring the first aid kit and rush to the patient's home after arriving at the scene.
Out of a day's tasks, there are always several old residential buildings without elevators, members of the team work together to carry the patient on the stretcher and then into the ambulance. While the vehicle is driving at full speed, Xie monitors the patient, asking and recording the patient's information in detail, and also comforting the patient and family from time to time. After arriving at the hospital, Xie would jog all the way to the emergency department, explain the patient's condition to the doctors there, and guide the family to register for treatment.
In the peak period, the ambulance would be kept busy throughout the day. "Normally we can take a break and quickly refresh after a mission, but these days it's one patient after another, running nonstop".
In the past few days, the number of ambulances dispatched by the Tianjin Emergency Treatment Center has been kept at a high level. To ensure the normal operation of pre-hospital emergency, the Center has optimized the dispatching process, supplemented vehicles, analyzed the 24-hour dispatch data, and adjusted the schedule during peak and off hours. At the busiest hour, a total of 291 ambulances were dispatched across the city of Tianjin, giving prioritized care to patients with acute and critical conditions.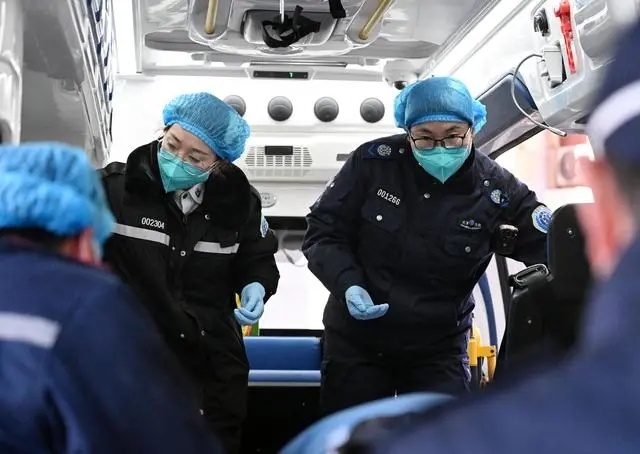 Photo taken on December 29, 2022 shows ED doctor Xie Yanjie working on an ambulance. (Xinhua)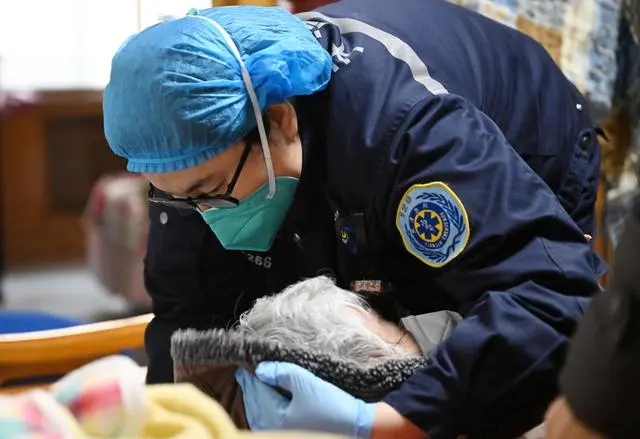 Photo taken on December 29, 2022 shows ED doctor Xie Yanjie carring a patient to bed.(Xinhua)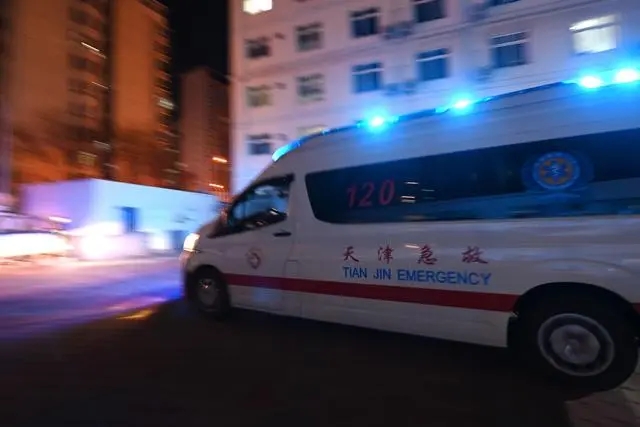 Photo taken on December 29, 2022 shows an ambulance on duty in north China's Tianjing. (Xinhua)
Editor: WJH