Liu Jie, a millennial, is a head nurse in charge of the thoracic surgery department at Beijing Haidian Hospital. She has been dedicated to her nursing job over the past 10 years and has won the title of Excellent Youth of Beijing Haidian Hospital. In the face of the pandemic, Liu rushed to the front line and got actively engaged in Covid-19 containment. She has demonstrated the Nightingale spirit with her professionalism and dedication.
Since the outbreak of Covid, Liu has handled more than 20 times of CPR sampling and vaccination. In early May this year, after her wedding was postponed due to Covid, Liu went back to the front line of epidemic containment, winning enormous support from her family.
"Few of us have the opportunity to spend a holiday or an anniversary with our family amidst the pandemic. As nurses, we are always standing by in high preparedness, but it is exactly the heavy responsibility that makes our job more meaningful." Liu said.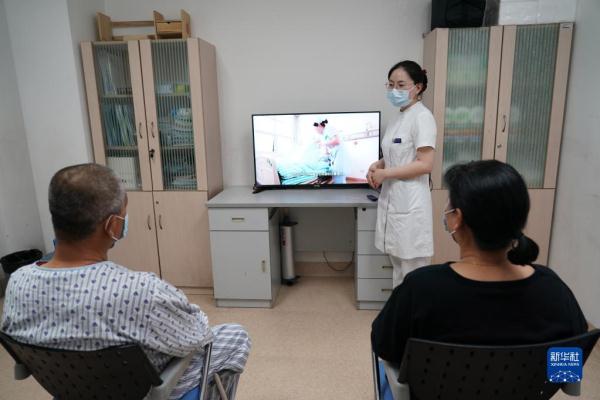 Photo taken on May 9, 2023 shows Liu Jie briefing a patient's family.(Xinhua)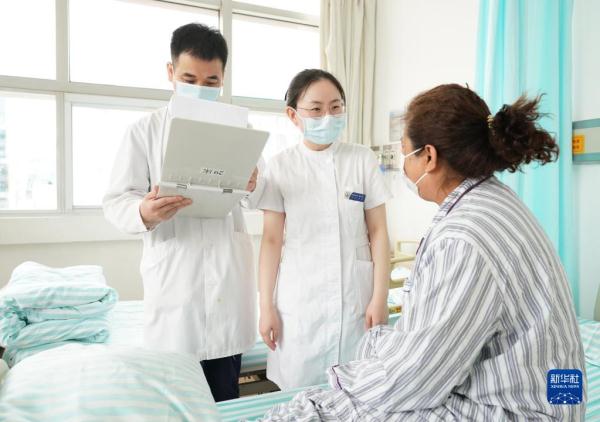 Photo taken on May 9, 2023 shows Liu Jie checking a patient's conditions with her colleague.(Xinhua)
Editor: WJH