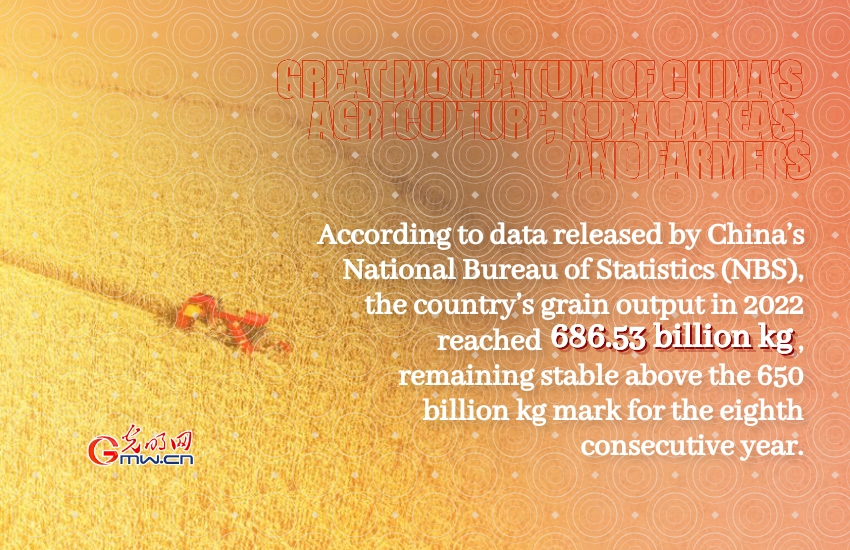 -- According to data released by China's National Bureau of Statistics (NBS), the country's grain output in 2022 reached 686.53 billion kg, remaining stable above the 650 billion kg mark for the eighth consecutive year.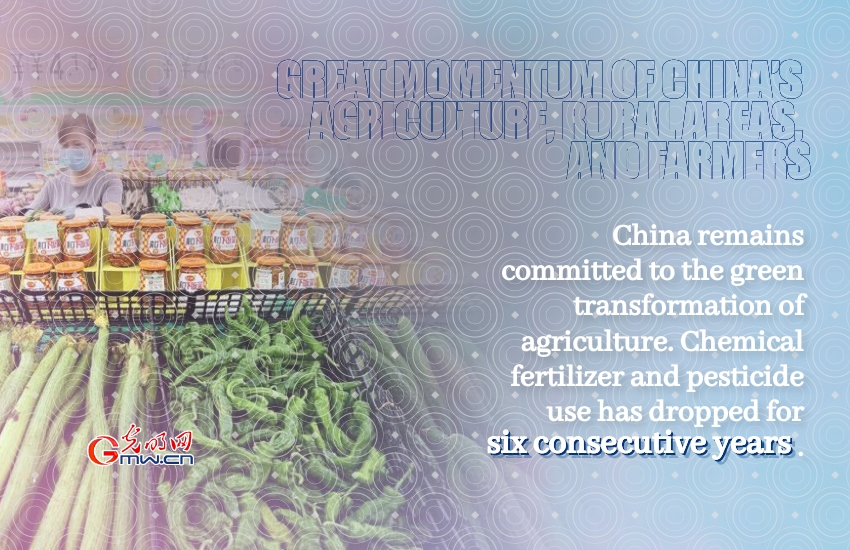 -- China remains committed to the green transformation of agriculture. Chemical fertilizer and pesticide use has dropped for six consecutive years. The pass rate for agricultural product quality and safety according to the routine monitoring has been steadily kept above 97%. A total of 62,000 agricultural products are labeled as green, organic or geographical indicator (GI) products. More and more green and high-quality agricultural products have come onto Chinese dining tables.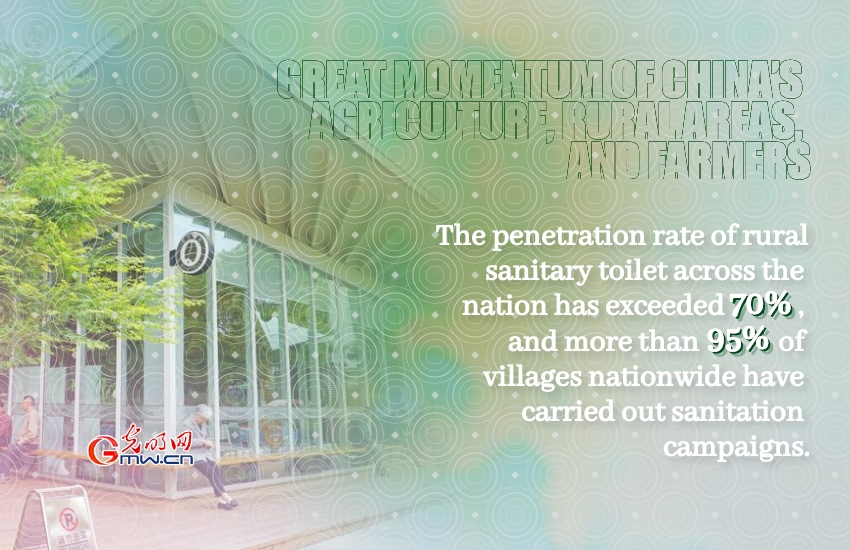 -- The penetration rate of rural sanitary toilet across the nation has exceeded 70%; more than 90% of villages have centralized the transfer and treatment of domestic waste; and more than 95% of villages nationwide have carried out sanitation campaigns. The looks of villages have improved significantly.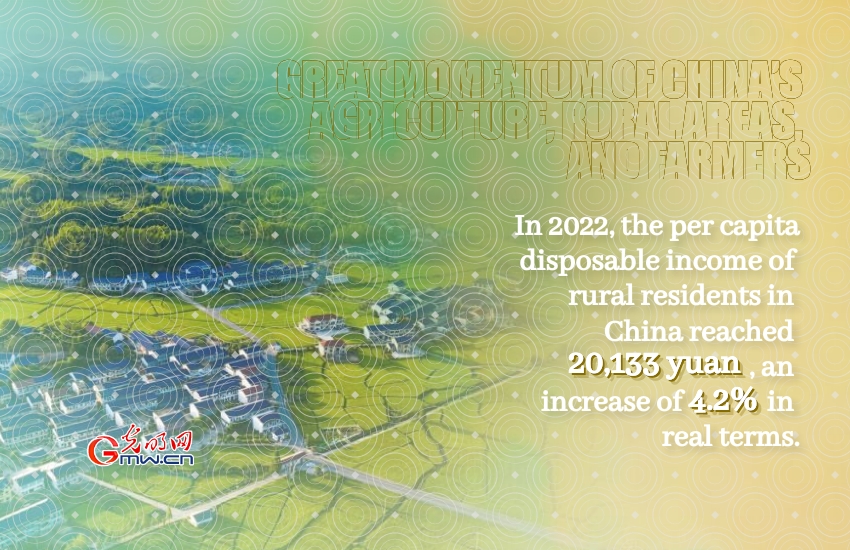 -- In 2022, the per capita disposable income of rural residents in China reached 20,133 yuan, an increase of 4.2% in real terms, 2.3 percentage points faster than that of urban residents.
Editor: WXY