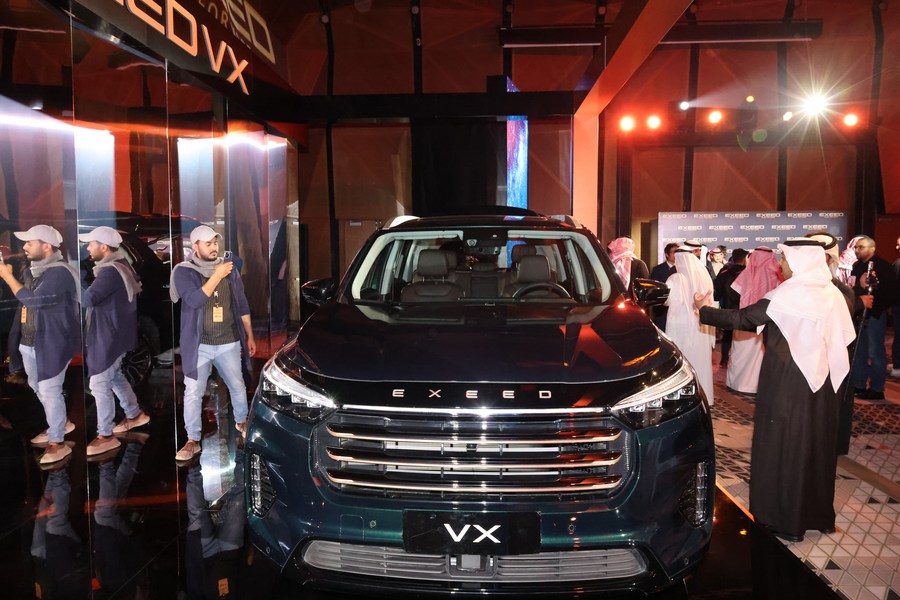 Photo taken on Jan. 28, 2023, shows visitors experiencing the EXEED cars in a showcase in Riyadh, Saudi Arabia. (Wang Haizhou/Xinhua)
RIYADH, Jan. 29 -- Chinese luxury SUVs, which were on stage at an event in the Saudi Arabian capital Riyadh on Saturday, attracted car lovers.
The EXEED VX, a 7-seater flagship product, brings an exclusive experience with a length of nearly 5 meters and a wheelbase of nearly 3 meters.
The event also displayed EXEED TXL, an all-around SUV, as well as EXEED LX, a compact SUV product designed for young consumers who pursue fashion.
The EXEED 2023 models were recently launched in the kingdom, which are fit for the Saudi climate and equipped with the latest safety and security systems, according to the Chinese automobile manufacturer.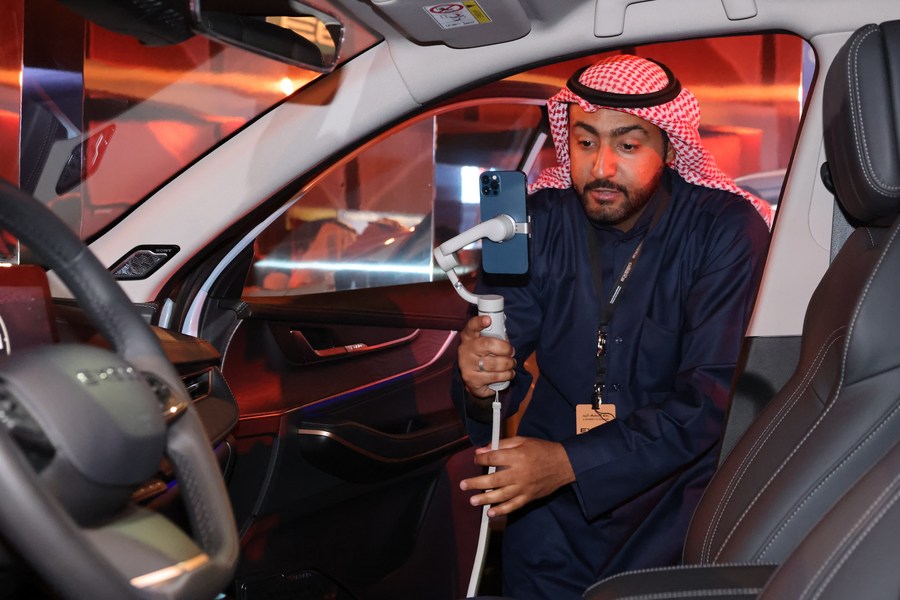 Photo taken on Jan. 28, 2023 shows a visitor taking photos in an EXEED car in a showcase in Riyadh, Saudi Arabia. (Wang Haizhou/Xinhua)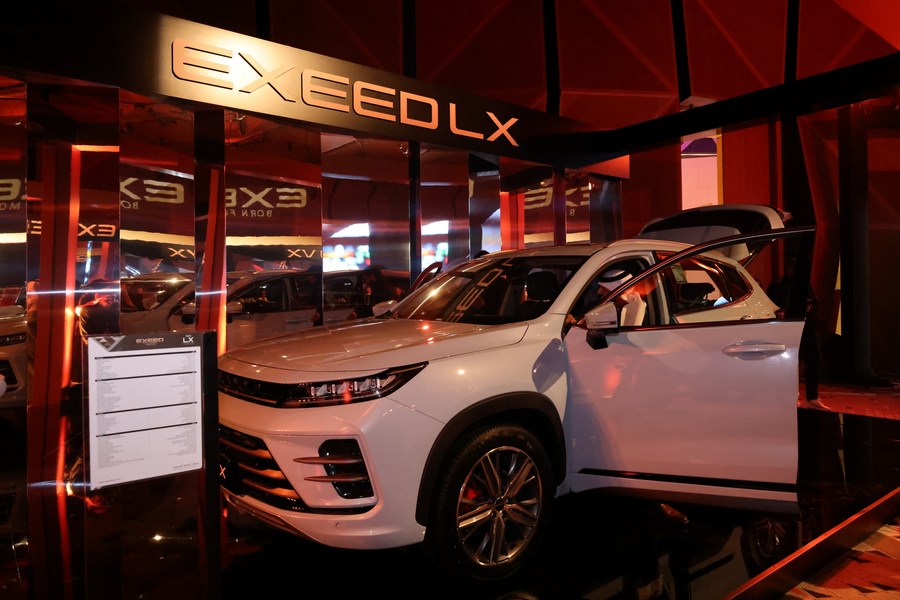 Photo taken on Jan. 28, 2023 shows an EXEED car on display at an event in Riyadh, Saudi Arabia. (Wang Haizhou/Xinhua)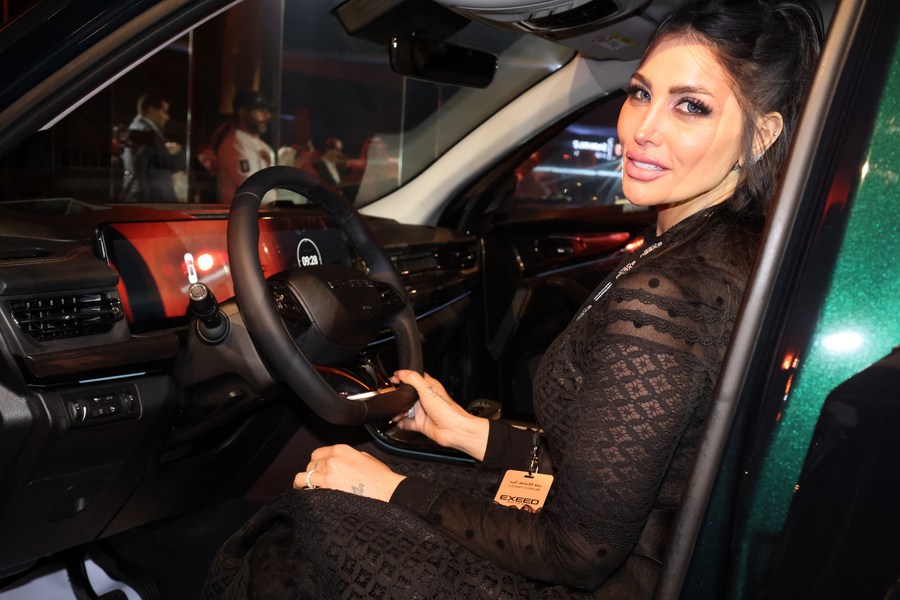 Photo taken on Jan. 28, 2023 shows a visitor experiencing the EXEED car in a showcase in Riyadh, Saudi Arabia. (Wang Haizhou/Xinhua)
Editor: WXL