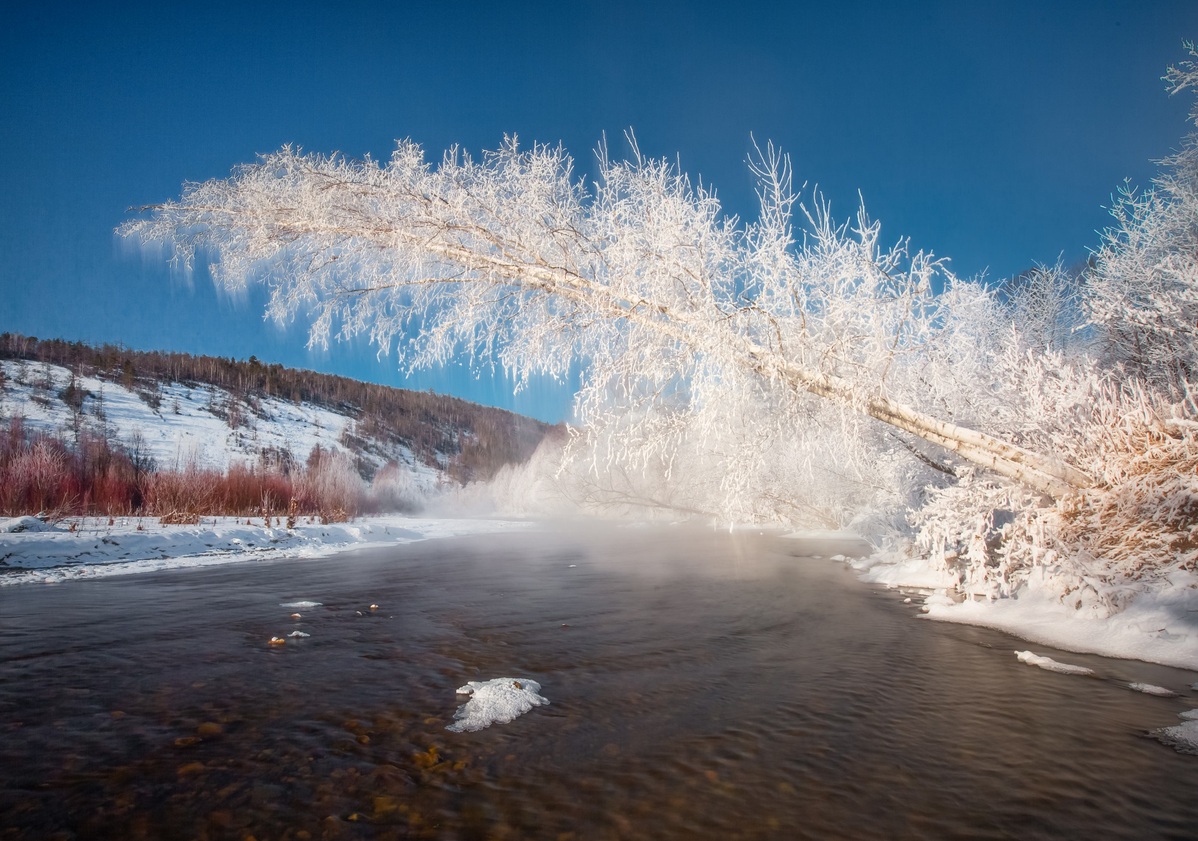 Rime ice on the trees turned the Huzhong district of Heilongjiang's Daxinganling region into a dreamy landscape. [Photo by Tian Yunxiang/For chinadaily.com.cn]
Huzhong district in the Daxinganling region of Heilongjiang province — widely known as China's coldest place — plunged to chilly depths recently as a cold front brought temperatures as low as -51.8 C.
The extreme cold has its benefits. People in Huzhong had a chance to enjoy some marvelous natural scenery: rime ice on the trees. The frost turned Huzhong into a dreamy landscape and attracted photographers.
Editor: JYZ