China's State Council Information Office released a white paper titled "China's Green Development in the New Era" on Jan. 19, 2023.
Sound institutions and mechanisms are essential to green development. With this understanding, China has stepped up efforts to create an eco-environmental conservation system based on clear orientation, sound decision-making, effective implementation, and strong incentives, and continued to improve government performance in promoting green development. This provides a solid guarantee for the realization of the country's green development goals.
Here are some highlights of the sixth part of the white paper, themed with "Improving the Institutions and Mechanisms for Green Development".
I. Strengthening the rule of law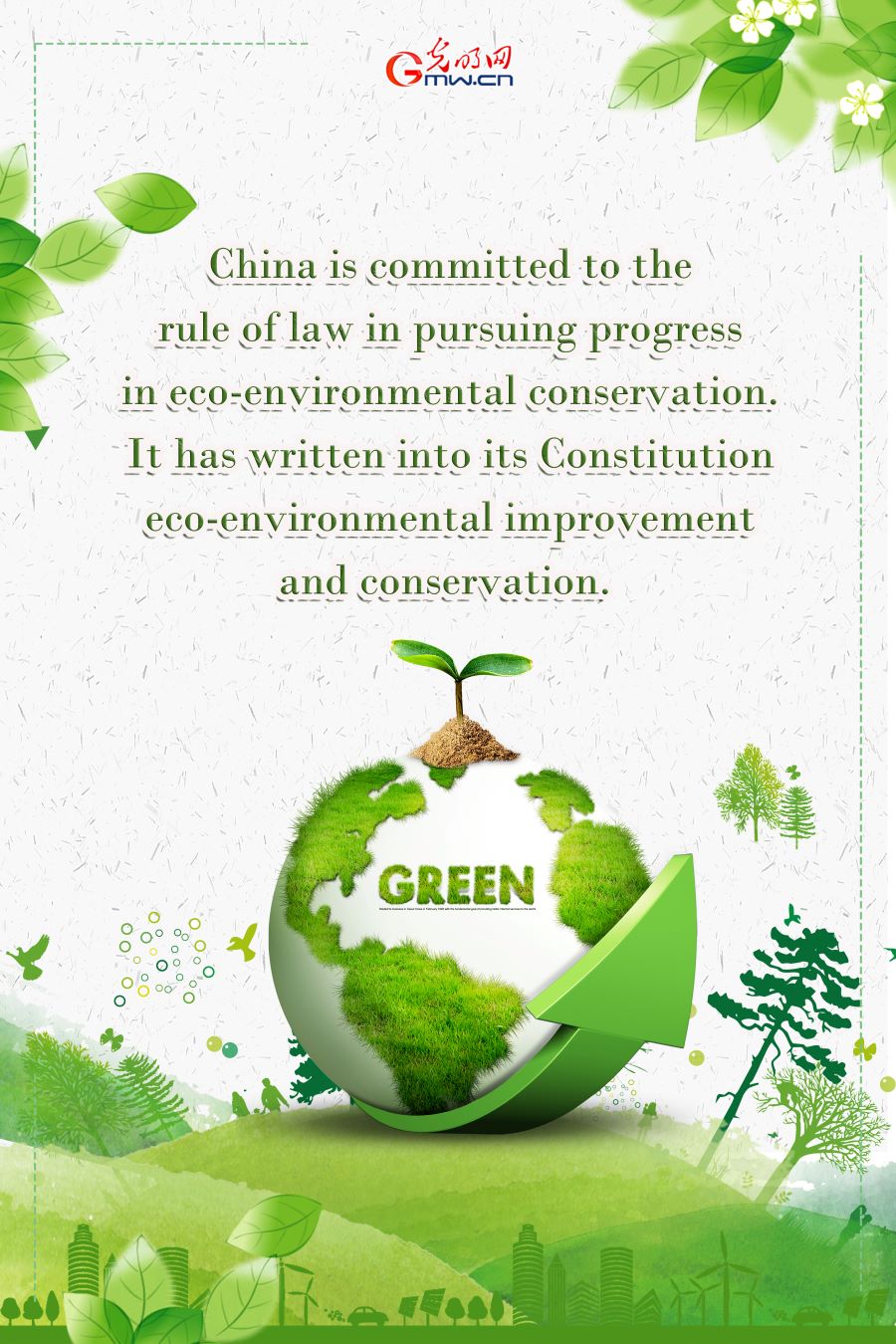 China is committed to the rule of law in pursuing progress in eco-environmental conservation. It has written into its Constitution eco-environmental improvement and conservation, and promulgated and/or revised laws such as the Yangtze River Protection Law, the Yellow River Protection Law, the Land Administration Law, the Forest Law, the Grassland Law, the Wetland Protection Law, the Environmental Protection Law, the Law on Environmental Protection Tax, the Law on the Prevention and Control of Atmospheric Pollution, the Law on the Prevention and Control of Water Pollution, the Law on the Prevention and Control of Soil Pollution, and the Nuclear Safety Law. A legal system for eco-environmental conservation that covers all key areas, all types of resources, and all environmental factors has taken shape. China has also made consistent efforts to refine green development standards for key areas – more than 3,000 such standards have been formulated or amended.
II. Tightening supervision and management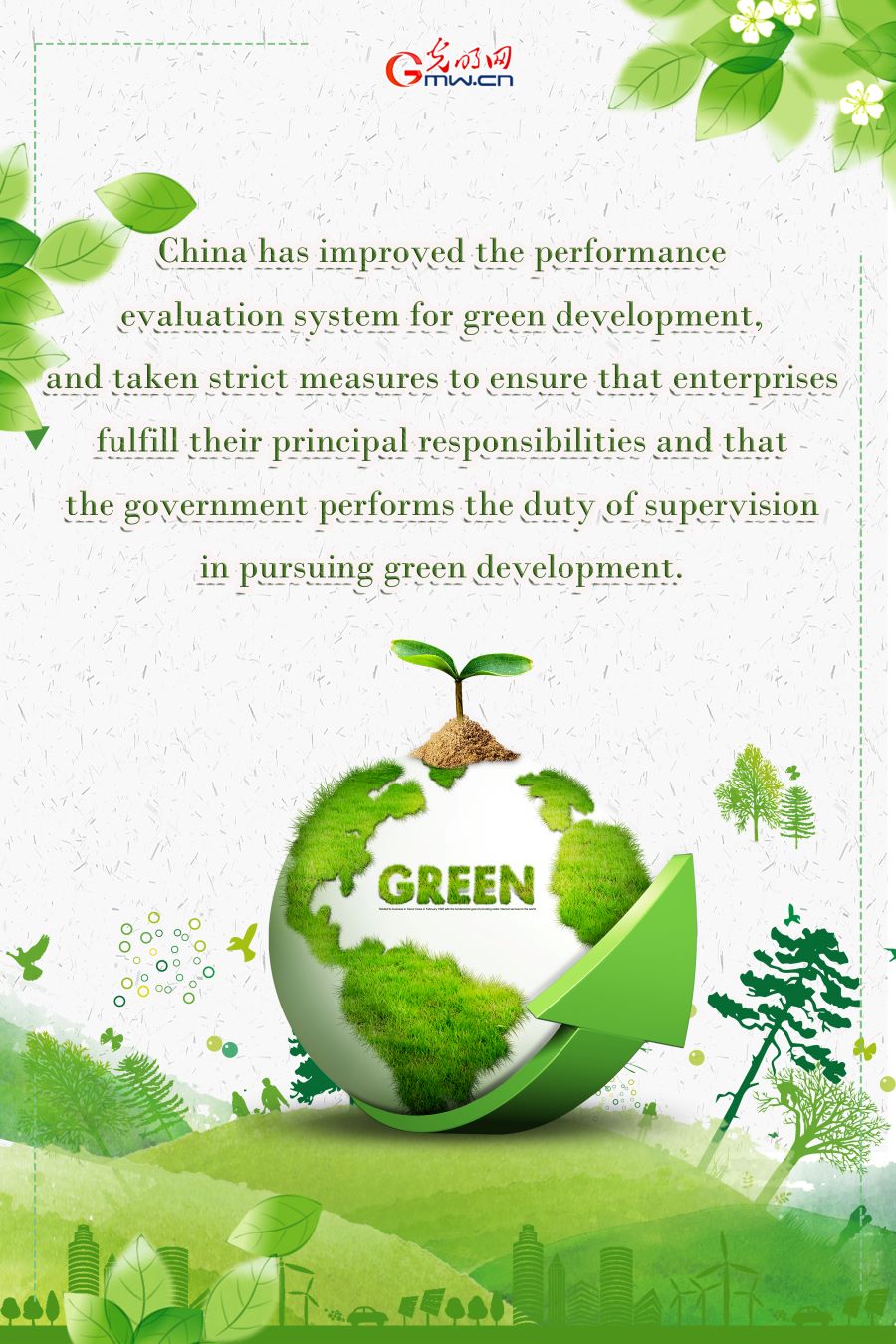 China has improved the performance evaluation system for green development, and taken strict measures to ensure that enterprises fulfill their principal responsibilities and that the government performs the duty of supervision in pursuing green development.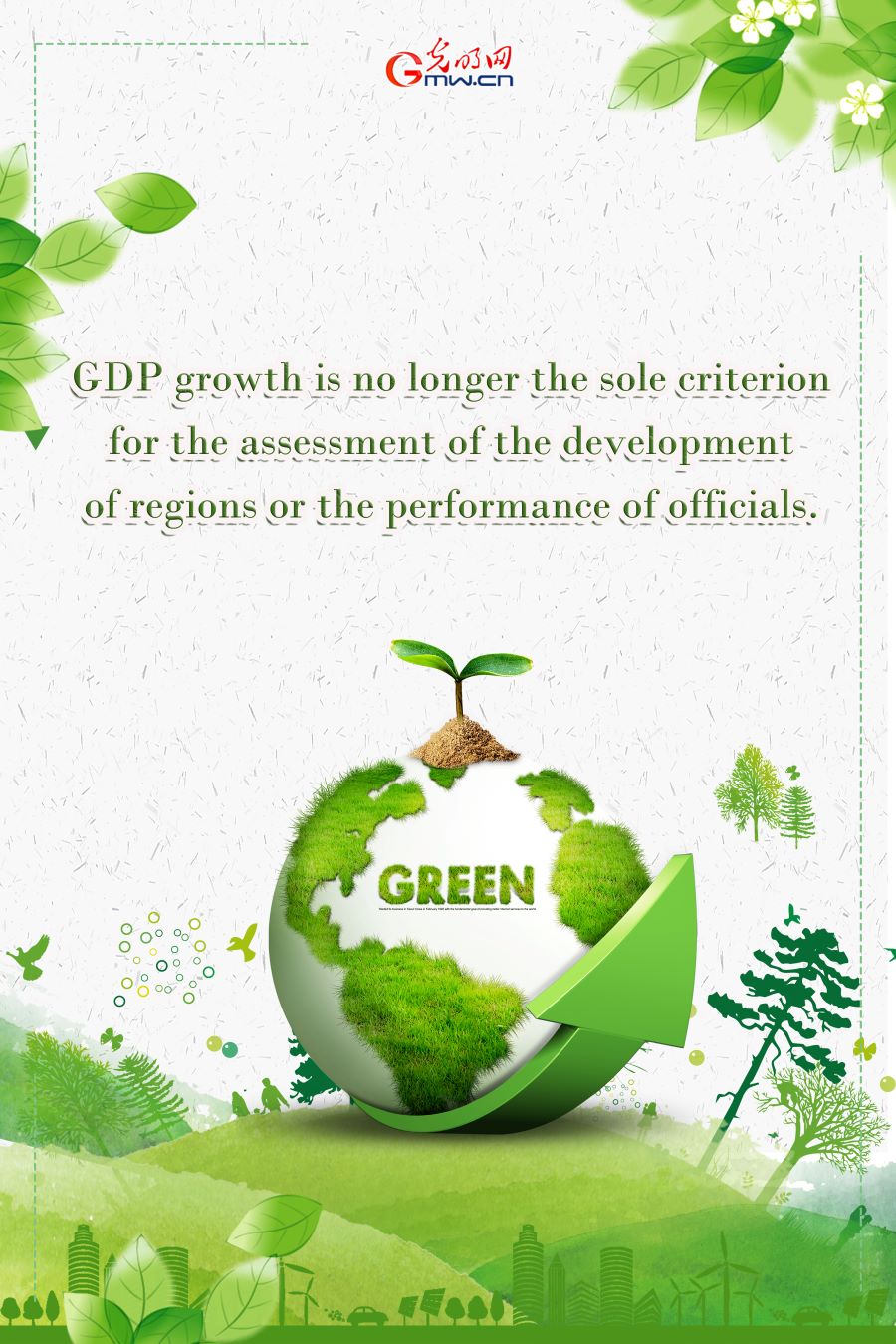 GDP growth is no longer the sole criterion for the assessment of the development of regions or the performance of officials. Instead, binding targets concerning resources and the environment are set for economic and social development, and a more balanced assessment system for economic and social development is in progress – one that measures the use of resources, energy consumption, environmental damage, and the eco-environmental impact. This allows assessment to play its full guiding role in promoting green development.
III. Improving market-based mechanisms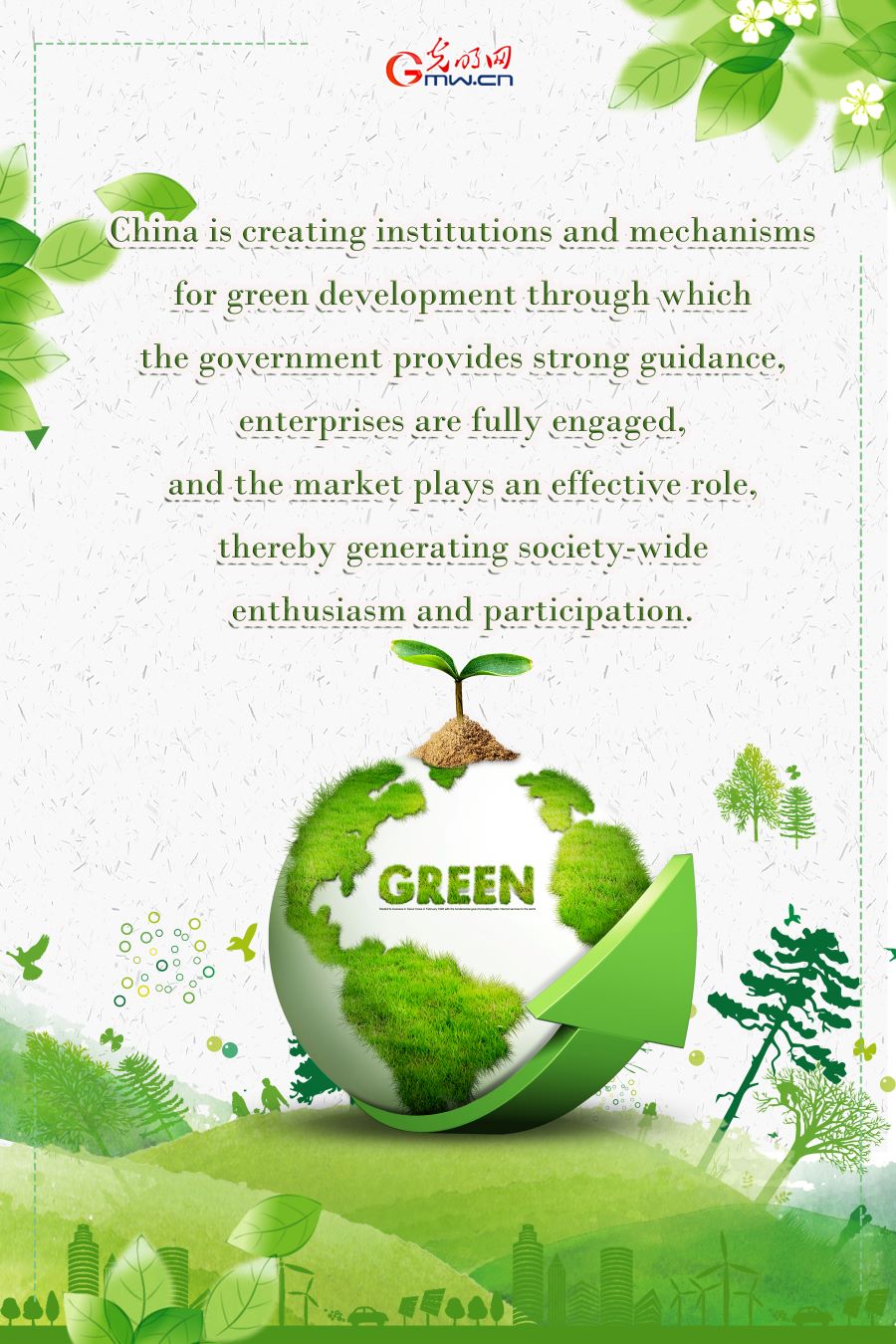 China is creating institutions and mechanisms for green development through which the government provides strong guidance, enterprises are fully engaged, and the market plays an effective role, thereby generating society-wide enthusiasm and participation.
Editor: WXL