In a recent interview with Guangming Online, overseas experts and scholars envision a more confident, open and inclusive China to further contribute to the world in 2023.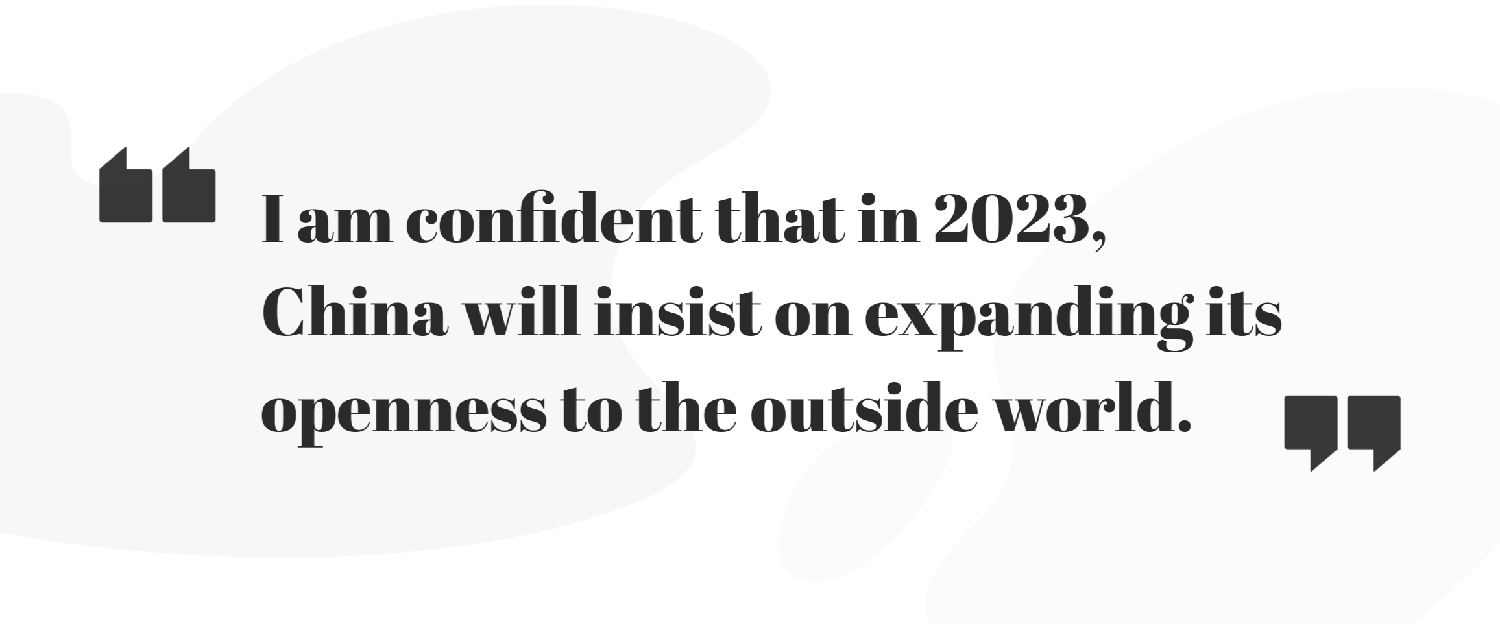 "I am confident that in 2023, China will insist on expanding its openness to the outside world," said José Ricardo dos Santos, co-chairman and CEO of LIDE (Group of Corporate Leaders) China, a Sao Paulo-based company that connects Chinese and Brazilian entrepreneurs. He lauded a series of China-proposed initiatives as well as international trade fairs and expos as pivotal platforms serving to "contribute directly or indirectly to building an open and inclusive world economy".
Associate professor Rocco Lacorte of Nankai University spoke highly of China's global vision of "strong, peaceful and holistic conceptions" for cause of peace and development for humanity. He noted that China's commitment to openness and international cooperation will bring hope and confidence to a world full of uncertainties.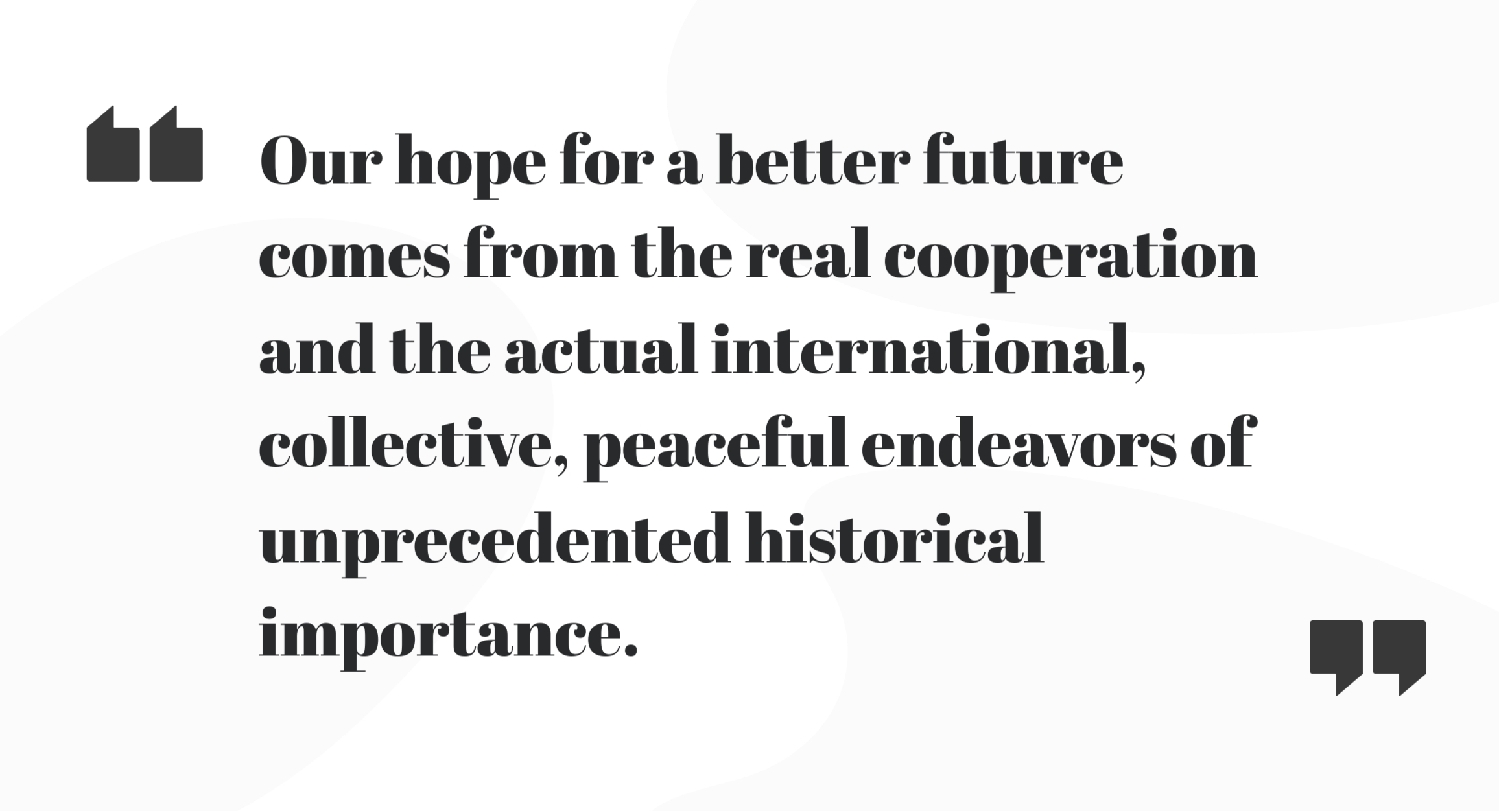 "What we have here is not just empty hope or utopian wishes," Lacorte said. "Our hope for a better future comes from the real cooperation and the actual international, collective, peaceful endeavors of unprecedented historical importance."
Harald Buchmann from the Center for China and Globalization compared China to a "majestic mountain range standing tall above a sea of chaos, war and upheaval". China has been "maintaining peace, stability and development" with remarkable achievements in such fields as COVID response, economic recovery, ecological construction and international cooperation, according to Buchmann.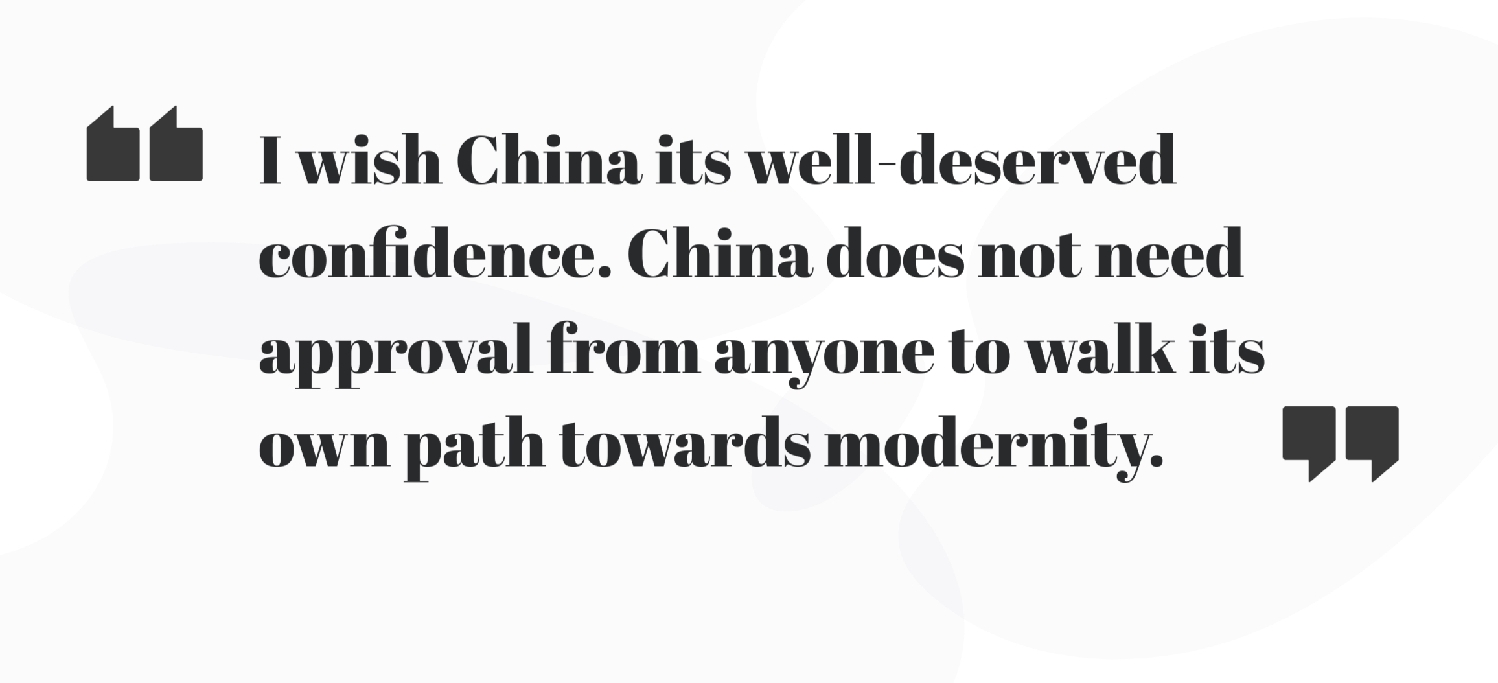 "So in a word, I wish China its well-deserved confidence. China does not need approval from anyone to walk its own path towards modernity" as the country embarks on a new journey toward modernization, said the Swiss researcher.

Editor: WXL