Wang Yi, Member of the Political Bureau of the CPC Central Committee and Director of the Office of the Central Commission for Foreign Affairs, delivered a keynote speech at the 59th Munich Security Conference in Munich, Germany, on February 18, 2023.
During his speech, Wang called on the international community to join hands and work together to make the world a safer place. "As President Xi Jinping repeatedly stressed, we are members of one global village, and we belong to one community with a shared future. We can overcome challenges when we stand together; we can win victory when we trust each other," he said.
Here are highlights of the speech.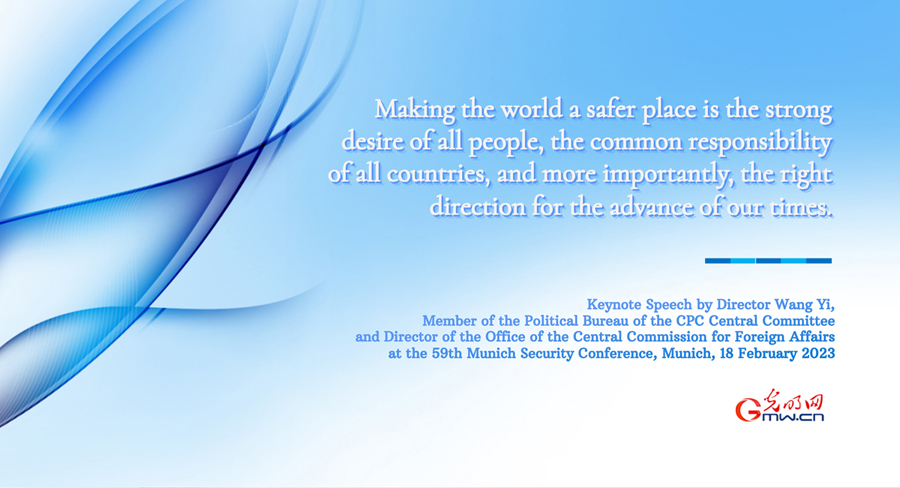 -- Making the world a safer place is the strong desire of all people, the common responsibility of all countries, and more importantly, the right direction for the advance of our times.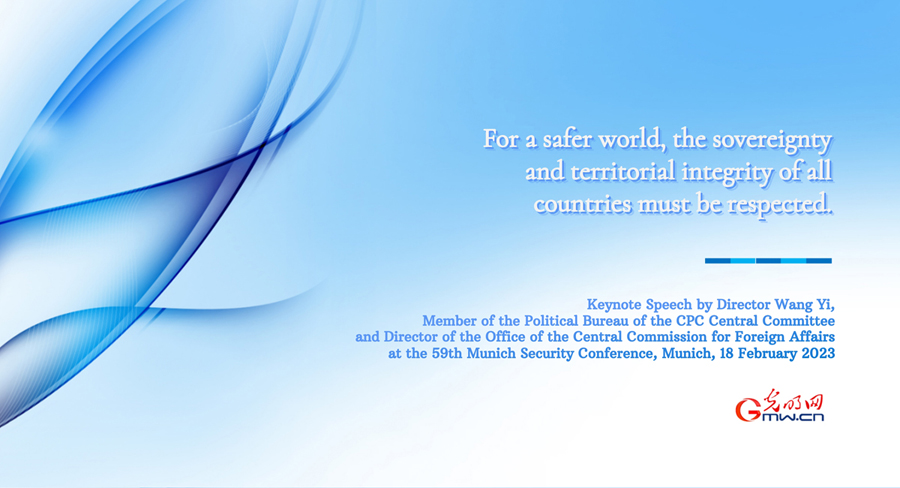 -- For a safer world, the sovereignty and territorial integrity of all countries must be respected.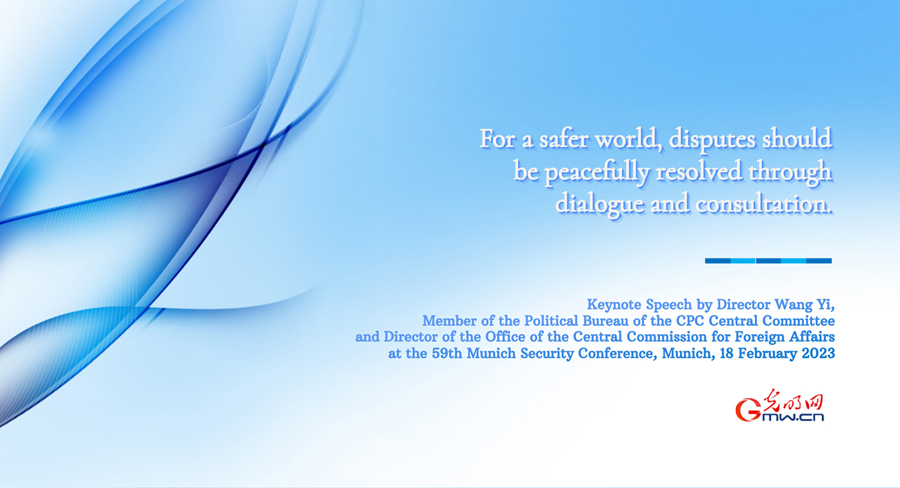 -- For a safer world, disputes should be peacefully resolved through dialogue and consultation.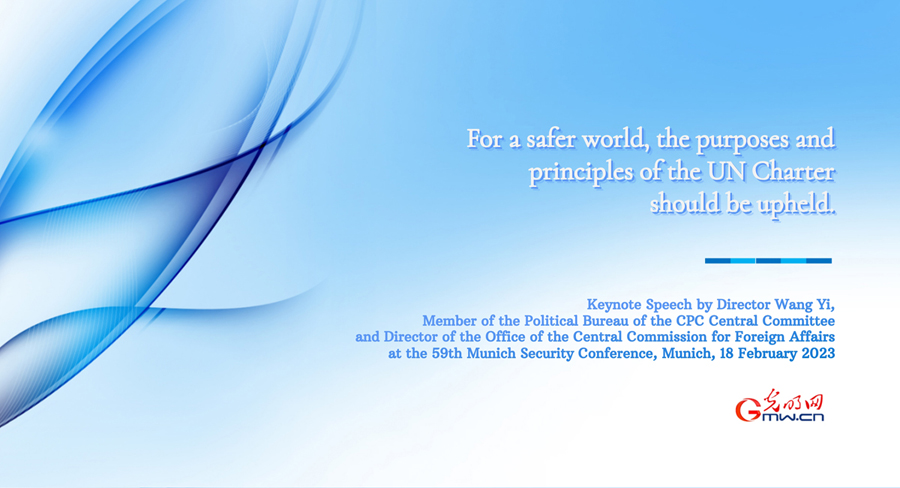 -- For a safer world, the purposes and principles of the UN Charter should be upheld.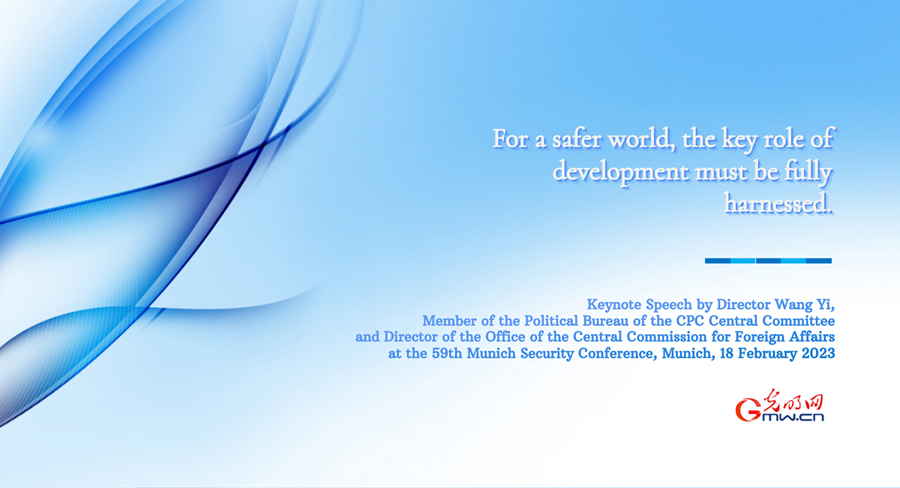 -- For a safer world, the key role of development must be fully harnessed.
Editor: JYZ