China on Monday released a report on US hegemony and its perils to expose the US' abuse of hegemony in the political, military, economic, financial, technological and cultural fields, by presenting the relevant facts, and to draw greater international attention to the perils of the US' practices to world peace and stability and the well-being of all peoples.
Here are some highlights from the report.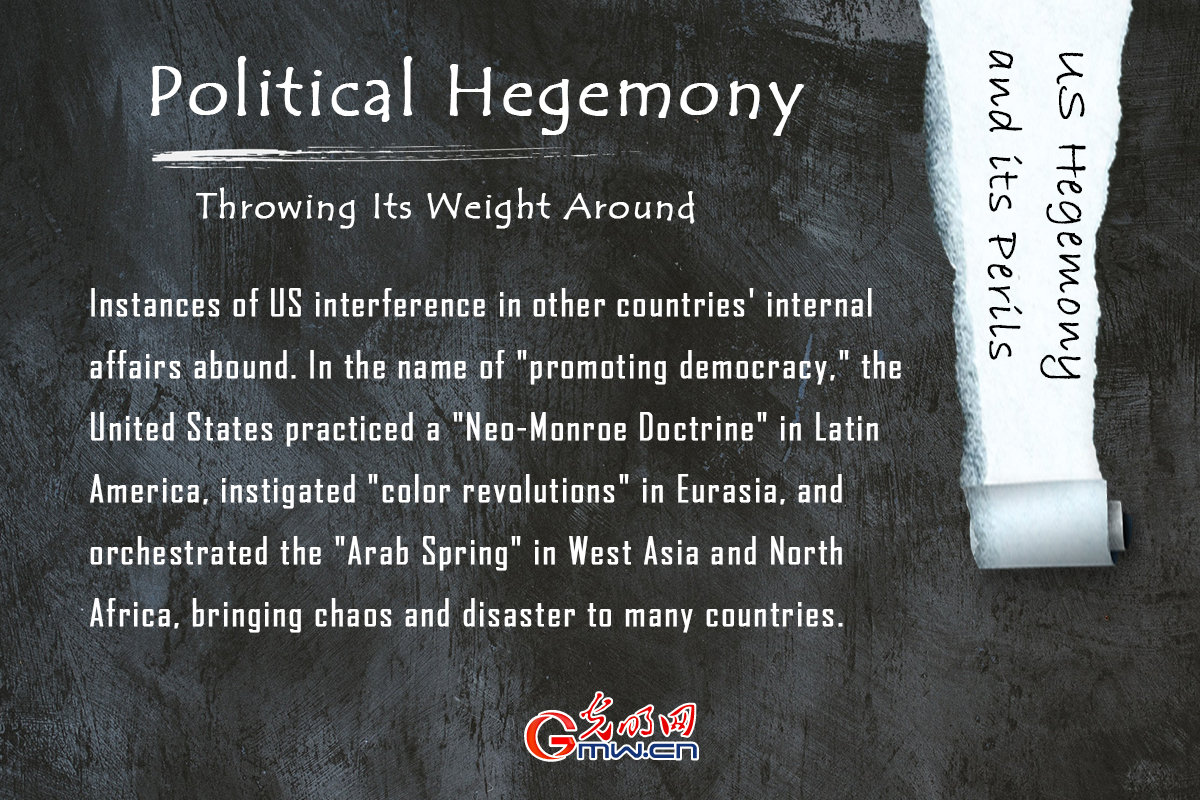 -Instances of US interference in other countries' internal affairs abound. In the name of "promoting democracy," the United States practiced a "Neo-Monroe Doctrine" in Latin America, instigated "color revolutions" in Eurasia, and orchestrated the "Arab Spring" in West Asia and North Africa, bringing chaos and disaster to many countries.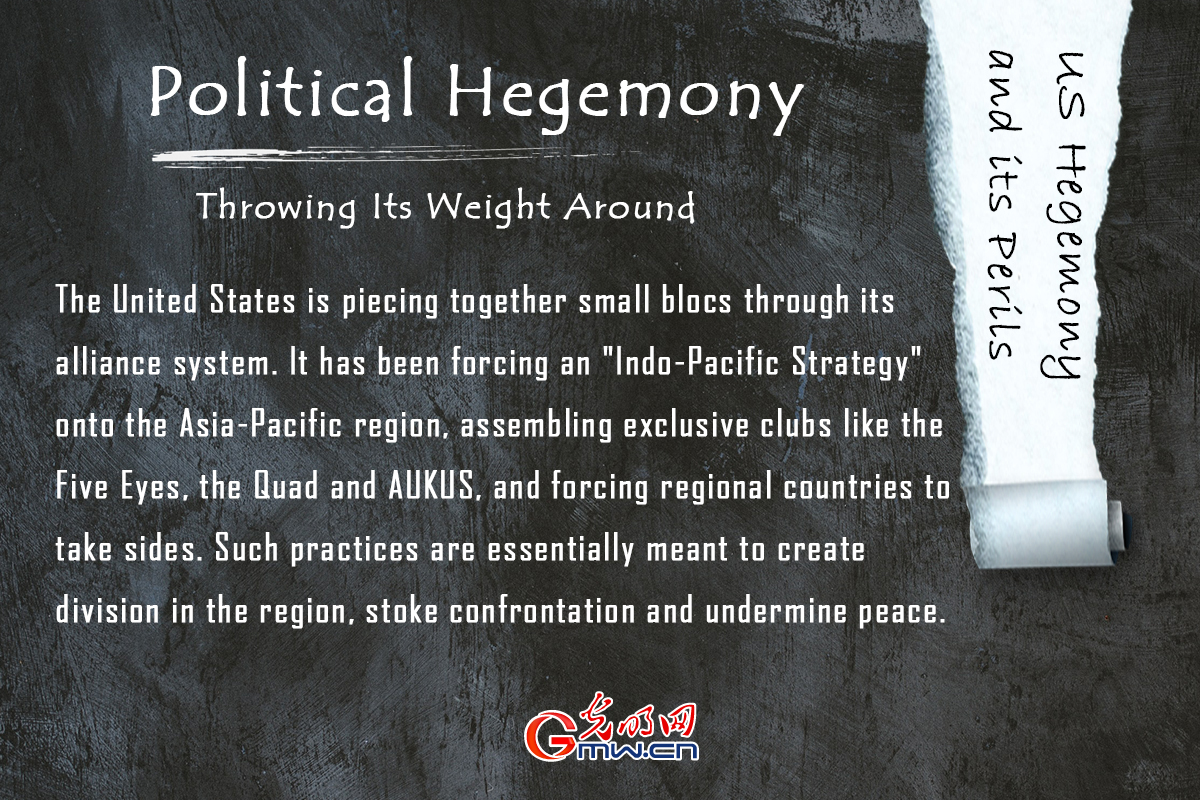 -The United States is piecing together small blocs through its alliance system. It has been forcing an "Indo-Pacific Strategy" onto the Asia-Pacific region, assembling exclusive clubs like the Five Eyes, the Quad and AUKUS, and forcing regional countries to take sides. Such practices are essentially meant to create division in the region, stoke confrontation and undermine peace.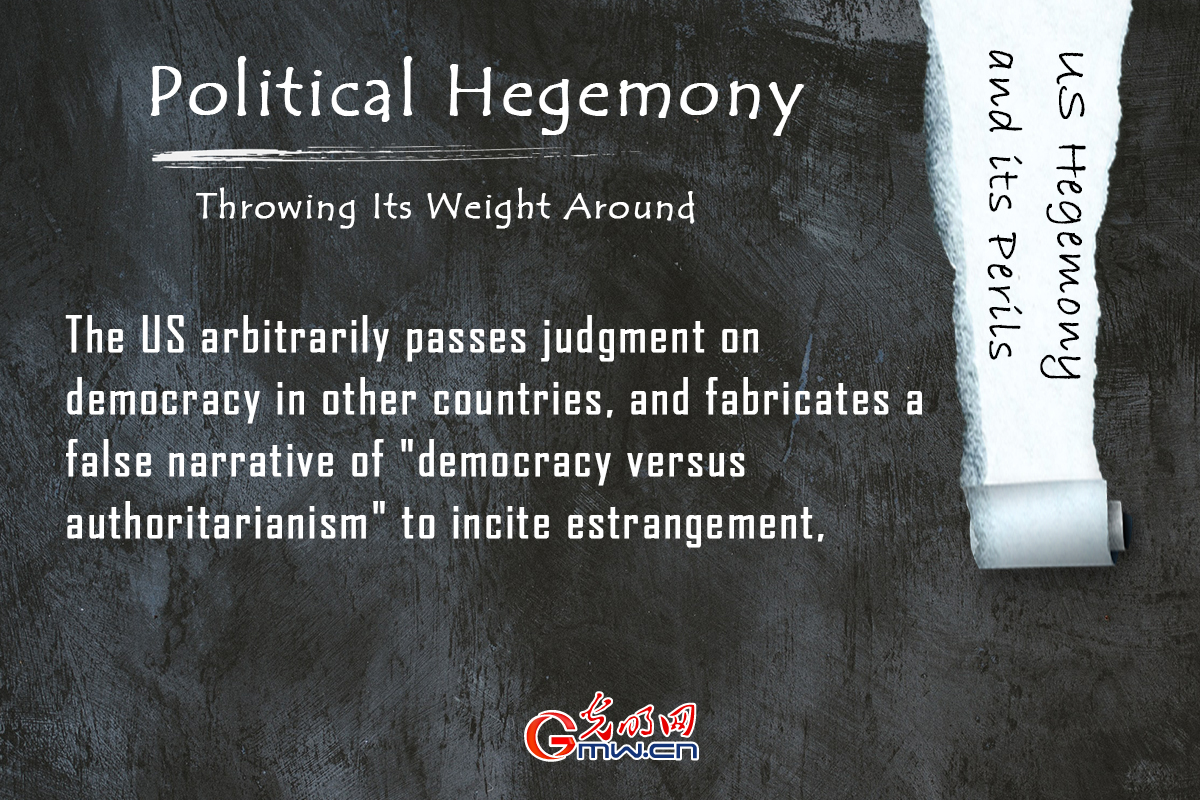 -The US arbitrarily passes judgment on democracy in other countries, and fabricates a false narrative of "democracy versus authoritarianism" to incite estrangement, division, rivalry and confrontation.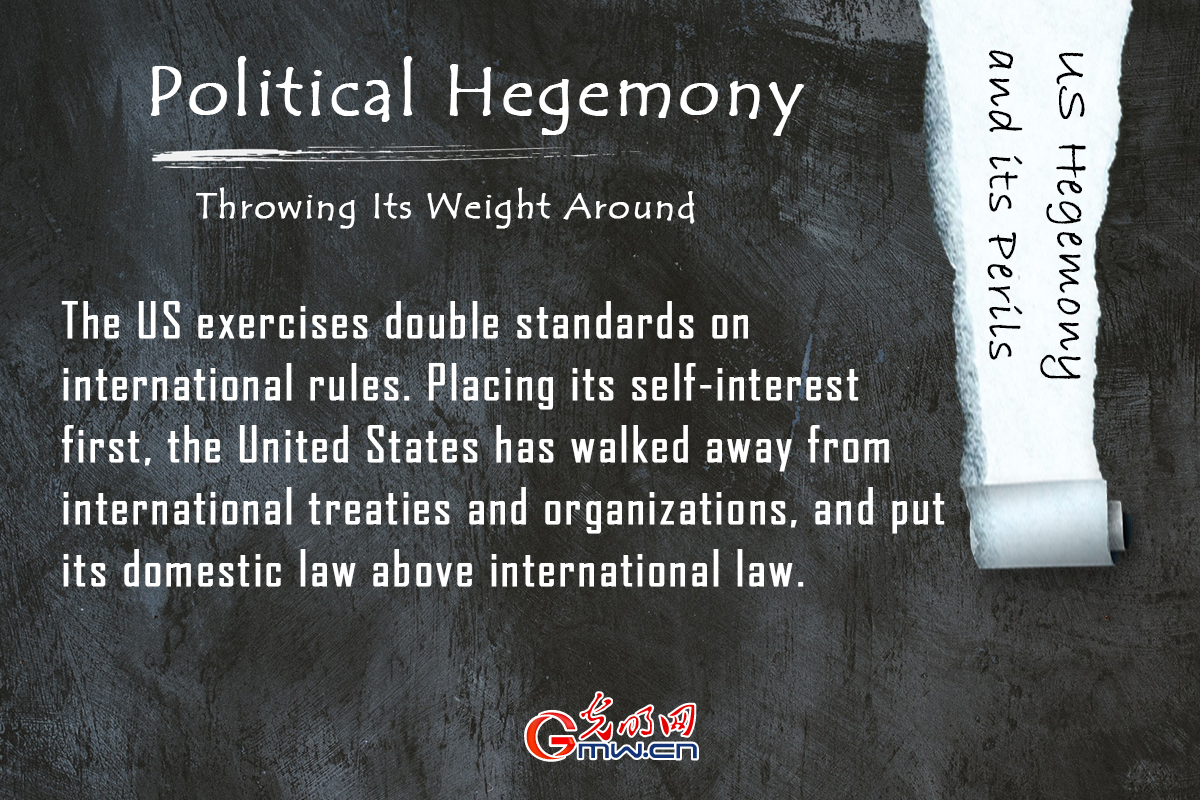 -The US exercises double standards on international rules. Placing its self-interest first, the United States has walked away from international treaties and organizations, and put its domestic law above international law.
Editor: WJH