By Zhang Zhou
By taking advantage of the dollar's status as the major international reserve currency, the United States is basically collecting "seigniorage" from around the world; and using its control over international organizations, it coerces other countries into serving America's political and economic strategy.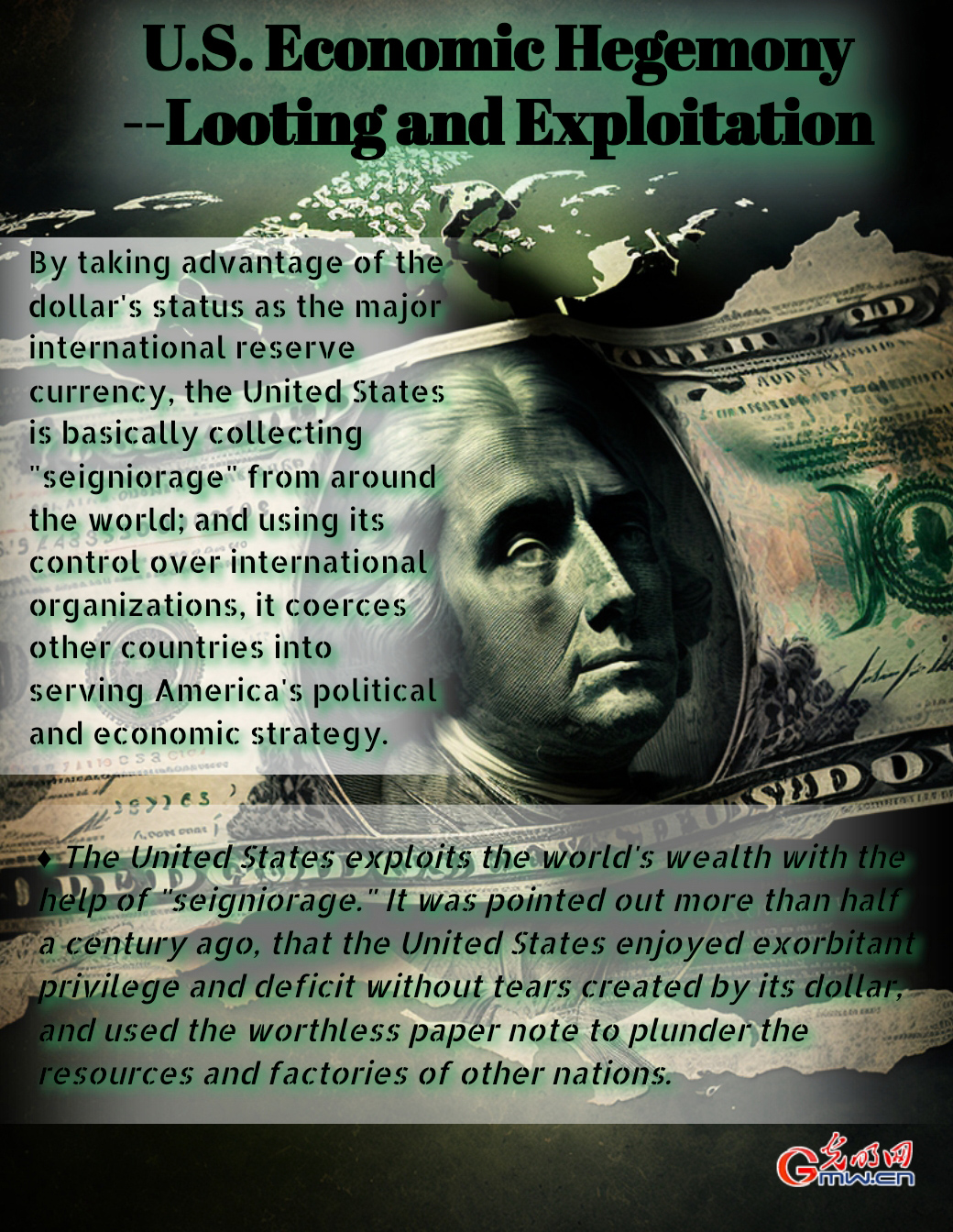 --The United States exploits the world's wealth with the help of "seigniorage." It was pointed out more than half a century ago, that the United States enjoyed exorbitant privilege and deficit without tears created by its dollar, and used the worthless paper note to plunder the resources and factories of other nations.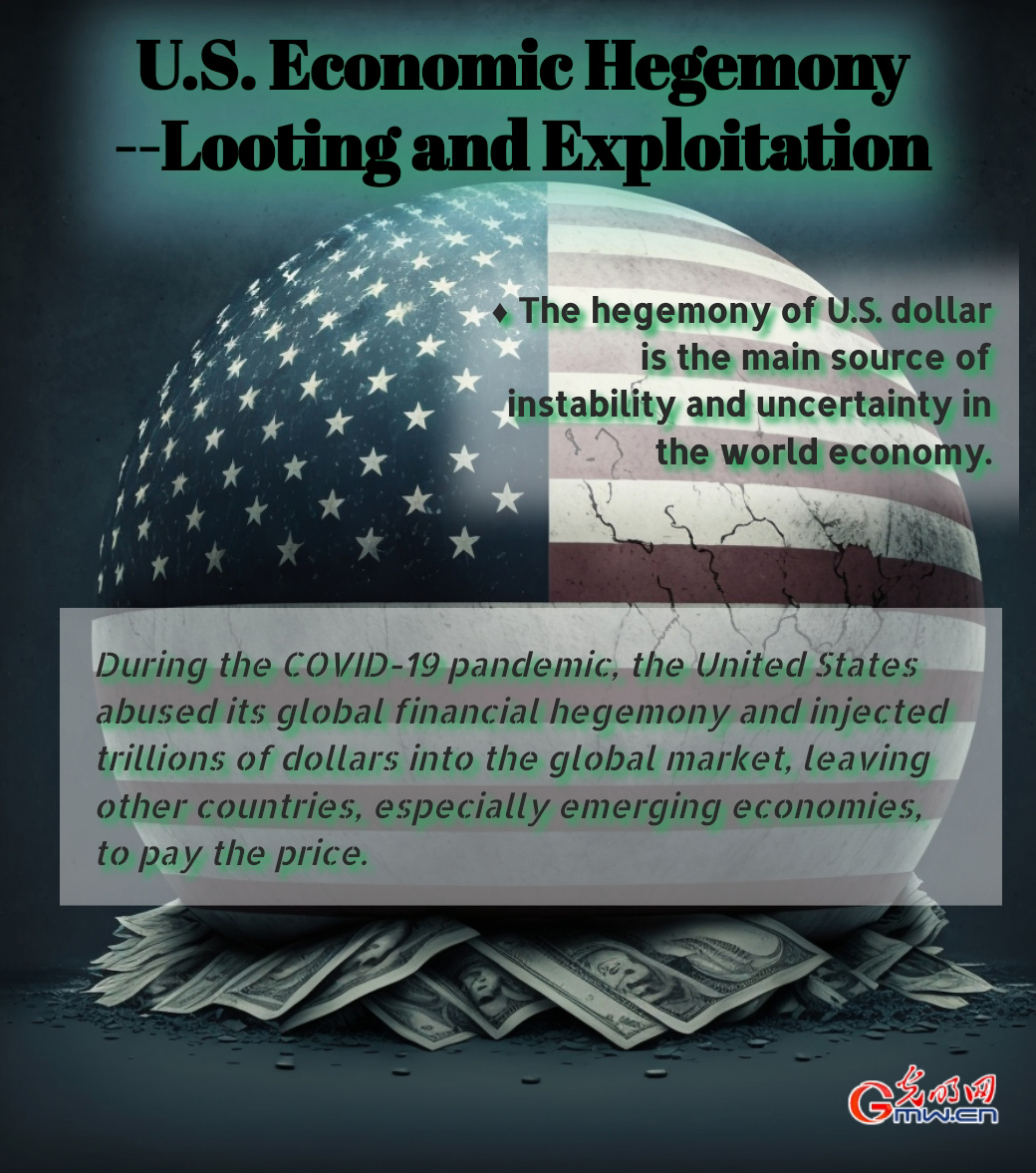 --The hegemony of U.S. dollar is the main source of instability and uncertainty in the world economy. During the COVID-19 pandemic, the United States abused its global financial hegemony and injected trillions of dollars into the global market, leaving other countries, especially emerging economies, to pay the price.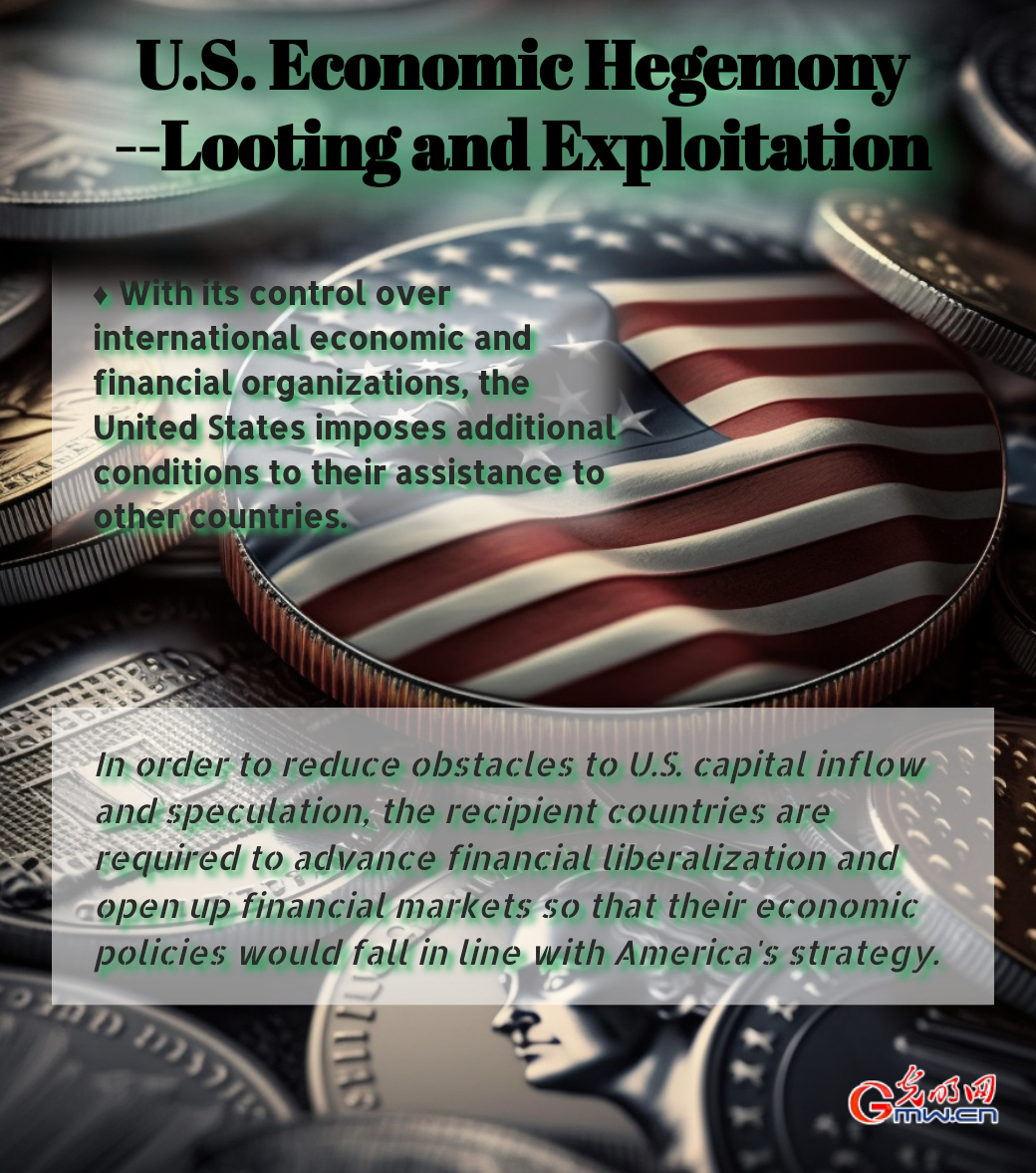 --With its control over international economic and financial organizations, the United States imposes additional conditions to their assistance to other countries.
In order to reduce obstacles to U.S. capital inflow and speculation, the recipient countries are required to advance financial liberalization and open up financial markets so that their economic policies would fall in line with America's strategy.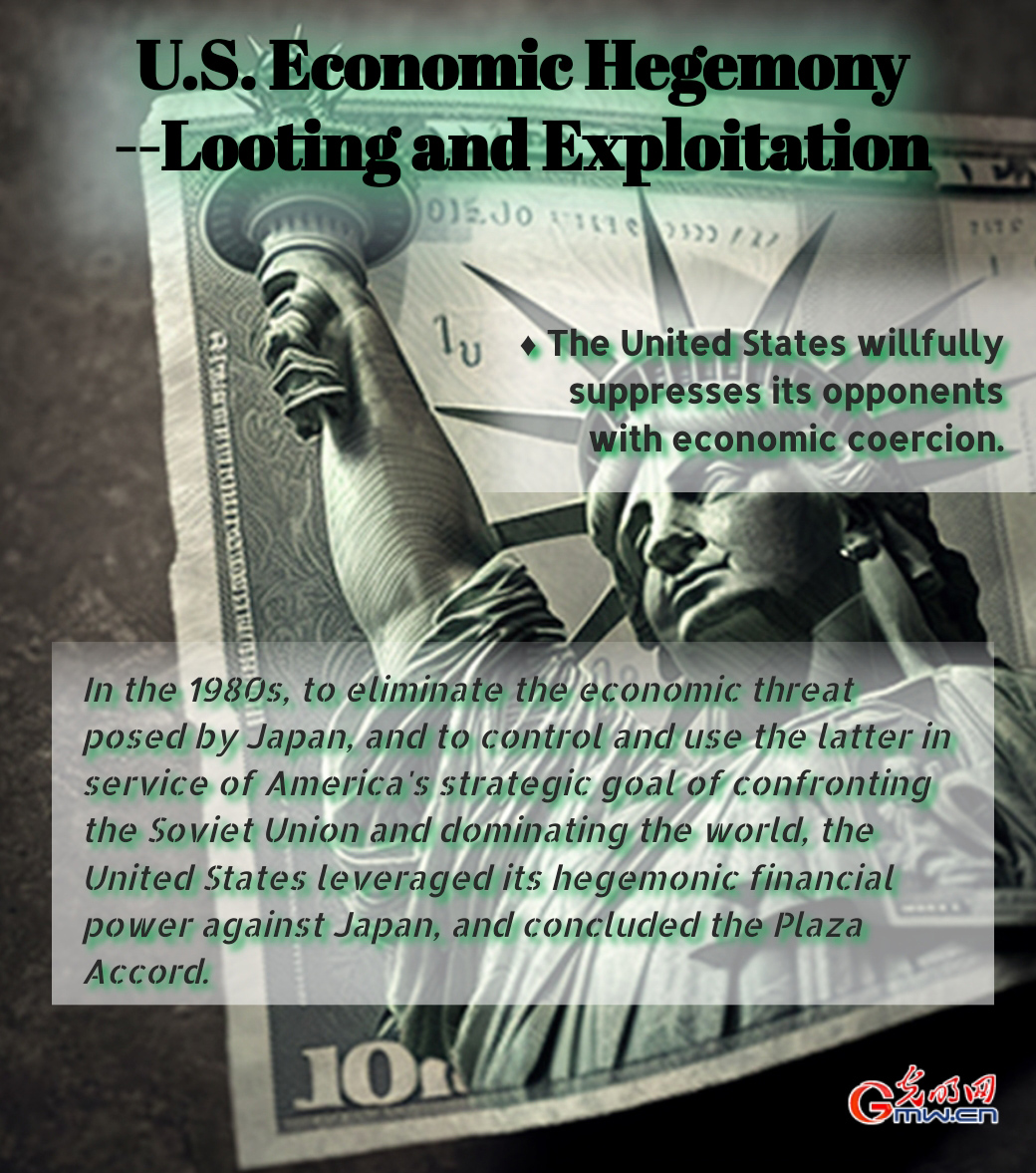 --The United States willfully suppresses its opponents with economic coercion. In the 1980s, to eliminate the economic threat posed by Japan, and to control and use the latter in service of America's strategic goal of confronting the Soviet Union and dominating the world, the United States leveraged its hegemonic financial power against Japan, and concluded the Plaza Accord.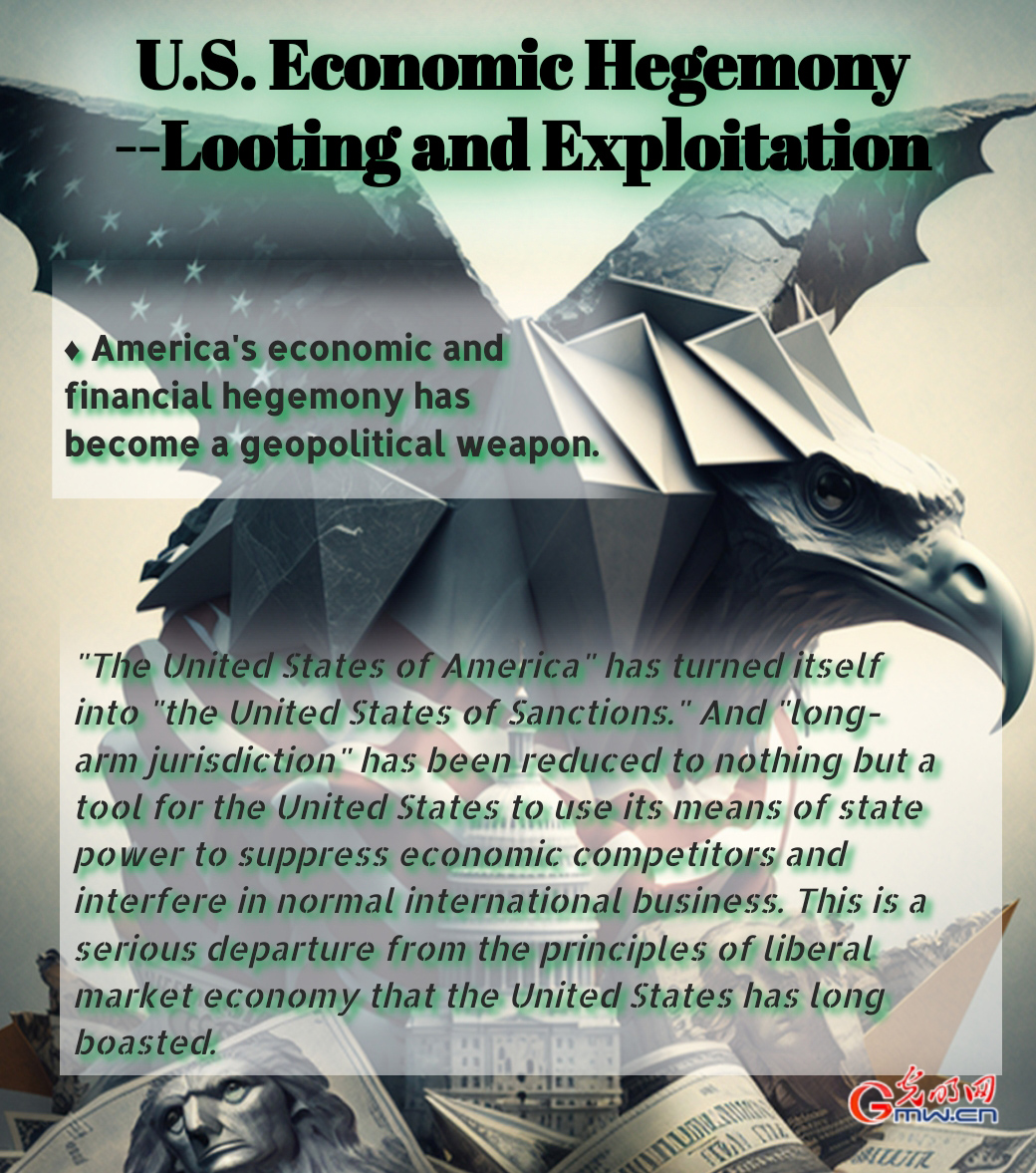 --America's economic and financial hegemony has become a geopolitical weapon. "The United States of America" has turned itself into "the United States of Sanctions." And "long-arm jurisdiction" has been reduced to nothing but a tool for the United States to use its means of state power to suppress economic competitors and interfere in normal international business. This is a serious departure from the principles of liberal market economy that the United States has long boasted.
Source: The report of U.S. Hegemony and Its Perils
Background images are created by AI creator.
Editor: Liu Jiaming