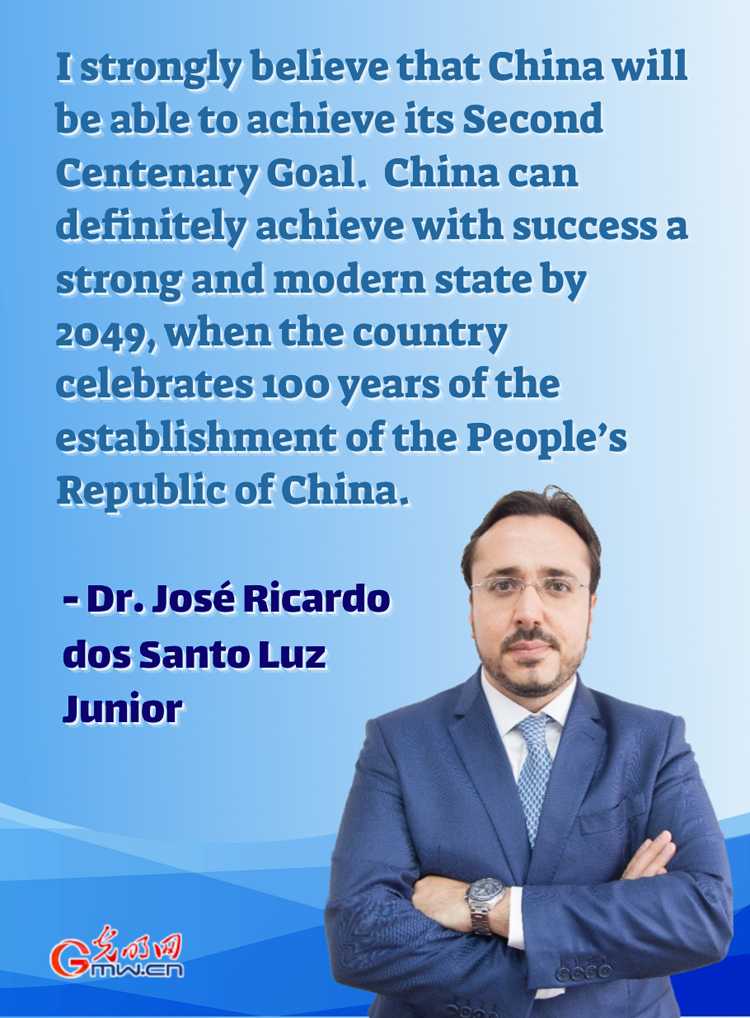 China's focus on sci-tech innovation contributed greatly to the country's progress towards achieving the Two Centenary Goals, said Dr. José Ricardo dos Santo Luz Junior, Co-Chairman and CEO of LIDE China, in an exclusive interview with Guangming Online.
China has already achieved the First Centenary Goal, successfully eliminating extreme poverty. Dr. Ricardo specifically mentioned the important role sci-tech innovation played, which has accelerated the modernization of agricultural facilities and equipment, promoted the construction of smart agriculture, and fostered new business models such as live e-commerce.
As China embarks on a new journey towards the Second Centenary Goal, Dr. Ricardo believes that striking "a better balance between man and nature" has become a key focus. China is empowering itself with science and technology, and developing "clean energy, digital infrastructure, and intelligent agriculture among others" with unprecedented ecological consciousness.
To Dr. Ricardo, China's successful progress towards the Two Centenary Goals is no coincidence, as the Communist Party of China has been dedicated to providing better living conditions to its people. "China, through its government, through President Xi Jinping, has been doing a great job in terms of having guidelines and proper policies to develop things in favor of its people," he said.
"I strongly believe that China will be able to achieve its Second Centenary Goal," said Dr. Ricardo. "China can definitely achieve with success a strong and modern state by 2049, when the country celebrates 100 years of the establishment of the People's Republic of China."

Editor: JYZ